A Day at the Calgary Bow River Parks and Pathways
March 2, 2013
By Cody Battershill
A Day Well Spent at the Calgary Bow River Parks and Pathways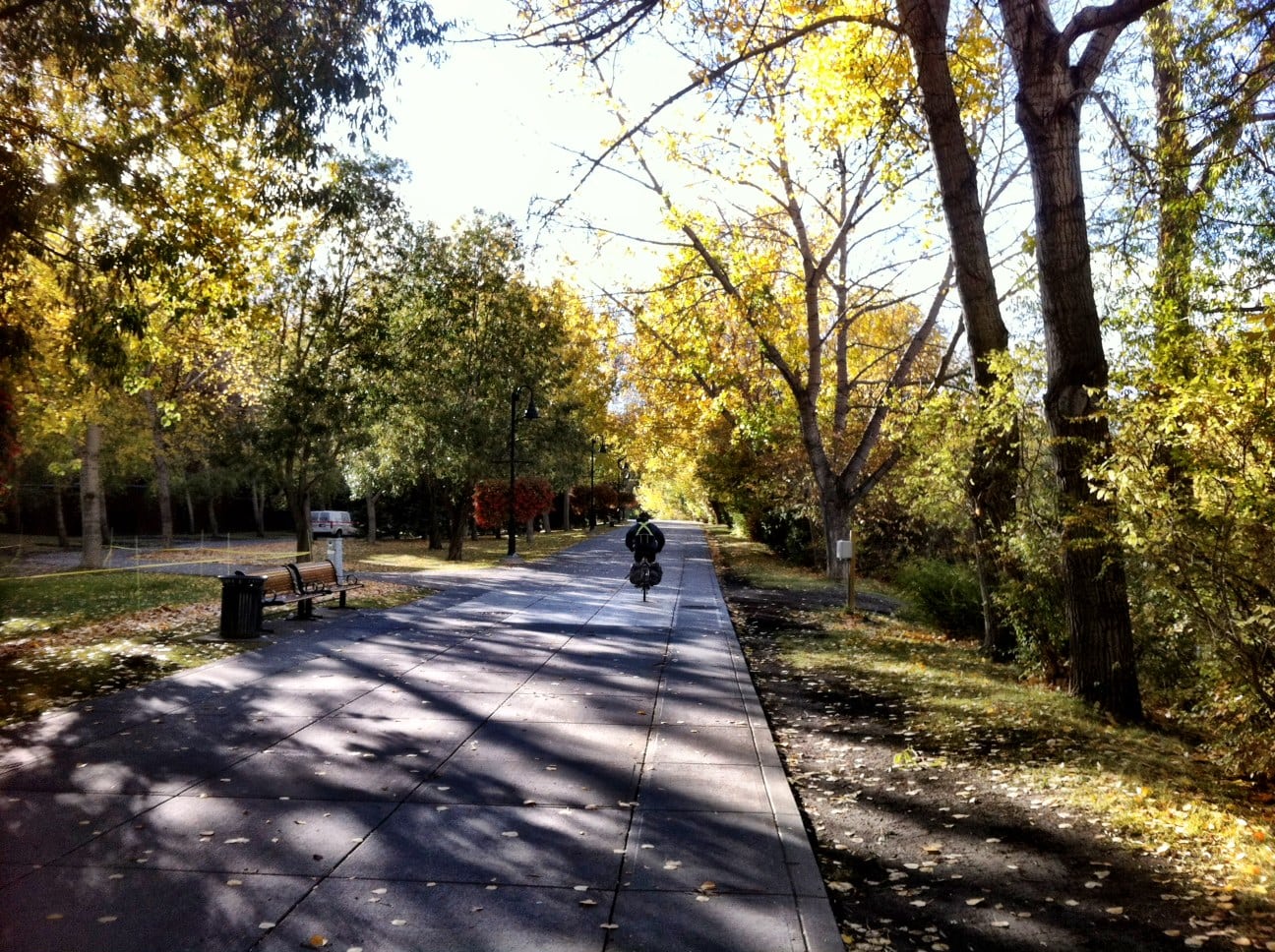 Calgary's network of river parks and pathways is one of the greatest and most popular attributes of Calgary; whether it be spring, summer, fall or winter, it's always a safe bet that there will be many people using them for a variety of activities, myself included!
With close to 700km of pathways found in Calgary, a large part of which are found along the Bow and Elbow Rivers, there are many access points for users all over the city.  I usually stay close to the heart of my home town and begin my day at Eau Claire.
Eau Claire and the Bow River
One of the best places to start off a day of activities at the Bow River is to find your way to Eau Claire Market. There you will find a park and pay parking lot, or if you wish to visit the mall itself, there is always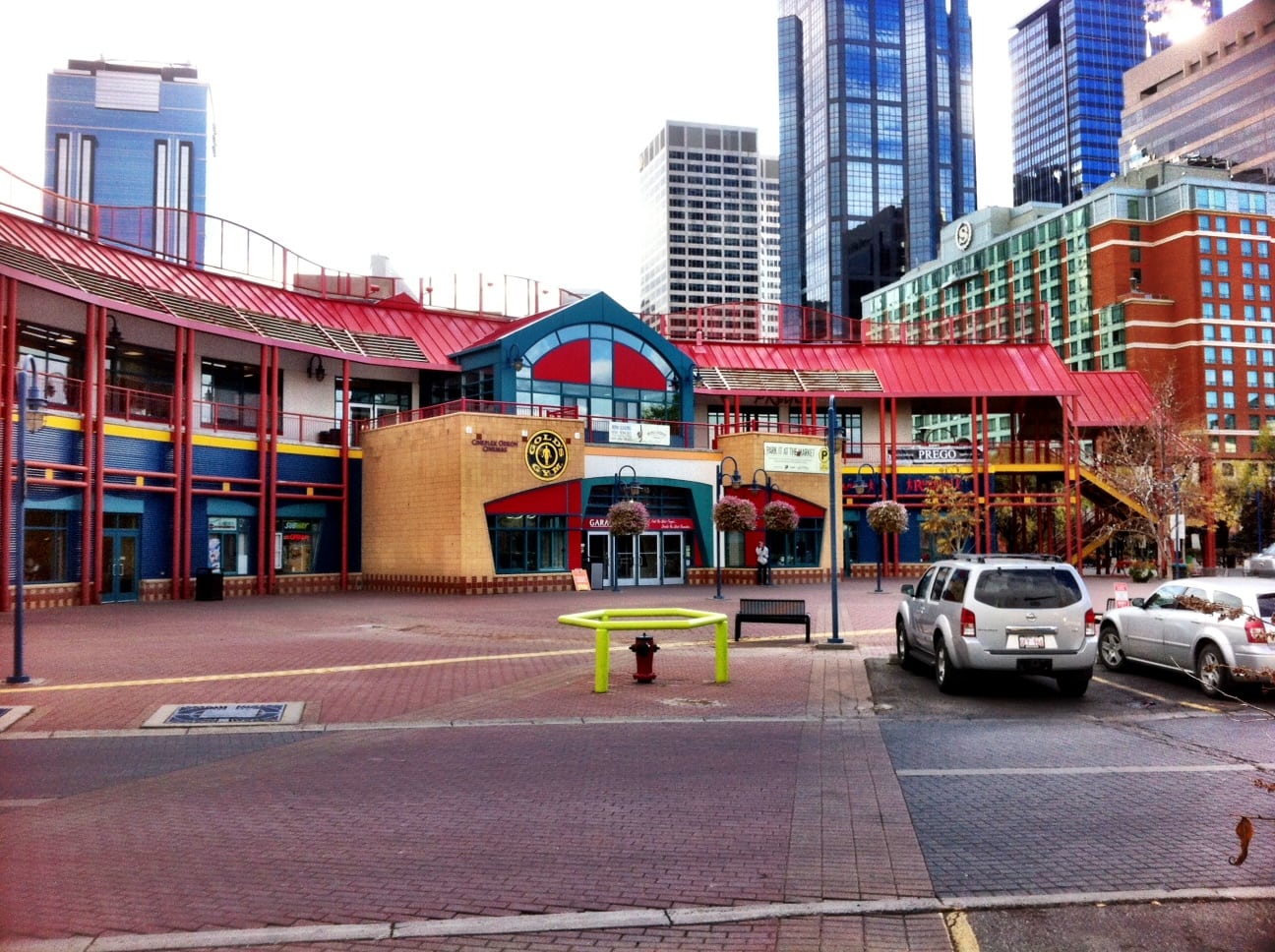 underground parking available.
If you haven't been to Eau Claire Market before, I recommend you drop in for a visit. Eau Claire is jam packed with nifty boutique shops, restaurants, a movie theatre, an indoor kids playground, arcade, bars and more; it really is a great spot to reload on amenities, to wait out some bad weather, eat a nice meal at a restaurant like Fionn McCool's Pub, or see a movie before or after your visit to the Bow River.
Wandering a few hundred feet north takes you to the well-kept, elegantly landscaped embankment of the Bow River. From here I usually head across one of the bridges connecting Eau Claire and Prince's Island Park for some r n r on the pristine river island, or to visit one of my favourite restaurants, the River Café.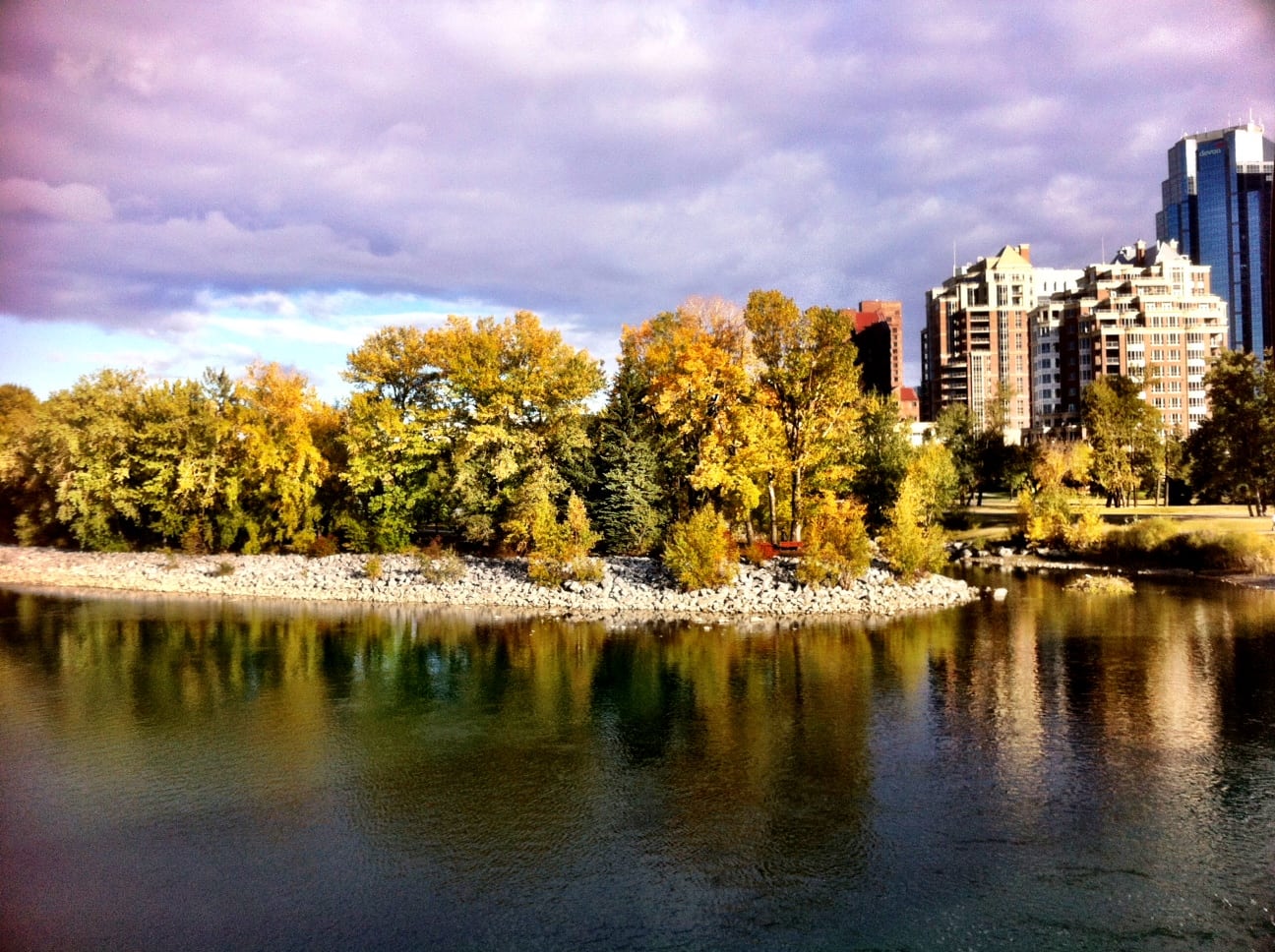 Situated in the midst of Prince's Island Park, the River Café is a great escape from the urban centre and has awesome food to boot.
Prince's Island Park is also the site of many festivals here in Calgary including the Canada Day Celebration (early July) and the Folk Music Festival (late July), two highly regarded annual activities in Calgary, so if you have the chance to visit either one of these fun-filled, family oriented festivals, I highly recommend it!
Heading west from Eau Claire takes you to the recently unveiled Peace Bridge, and a bit further is the popular shopping district of Kensington. Walking to Kensington will take approximately 45 minutes from Eau Claire, give or take depending on your circumstances.
East Village and the Bow River
Let's not forget about what's East. East Village that is.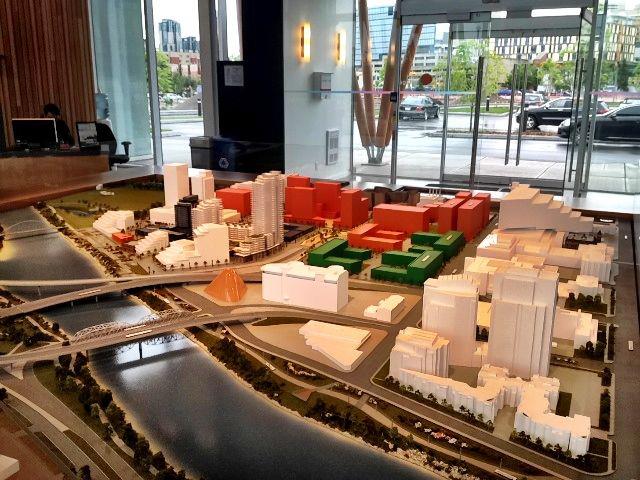 This up and coming urban development will be a cultural and activity hot spot in Calgary. An improved RiverWalk, new National Music Centre, Hilton Hotel and new condos are but a few of the East Village redevelopment projects that will make the area as exciting, if not more exciting than Eau Claire….and Kensington!
A bit further east is the Calgary Zoo, another great activity year round for the family, friends or even a romantic date. You definitely have to go see the diverse array of animals that call the Calgary Zoo home! It's well worth the trip!
Kensington and the Bow River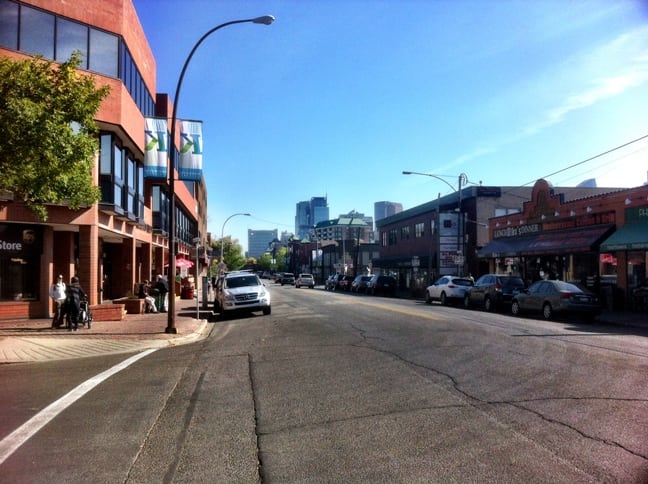 Upon arriving in Kensington from Eau Claire, I always have a hard time choosing where to go for a refreshment, or if I am hungry, where to eat. Kensington is packed to the max with top notch restaurants, deli's, donair shops and other food establishments, so if I am staying for a short while, it's possibly Peppinos, or if it's a sit down meal, then I will usually go to Pulcinella, Osteria de Medici or even Original Joe's.
Amidst all of the great restaurants, you will find a whole bunch of unique shops in Kensington worth exploring, and its fun doing it! You never know what you will find, like Rocket custom clothing shop, where you can create your very own t-shirts, sweaters and other apparel. So cool!
Kensington is also host to summer festivals, such as the Sun and Salsa Festival (late July), another fantastic family-oriented event in Calgary… it seems like July really is the best time to visit Calgary with all the festivals, including the annual Calgary Stampede and Rodeo (July).
On the flip side, starting your day along the Bow River pathways in Kensington area is always an alternative to beginning at Eau Claire. Whichever works I guess!
Me and the Bow River Workout…
If you love outdoor cardio exercise, then you will love the Bow River parks and pathways. Heading in either direction, east or west, from Kensington / Eau Claire leads you to a whole new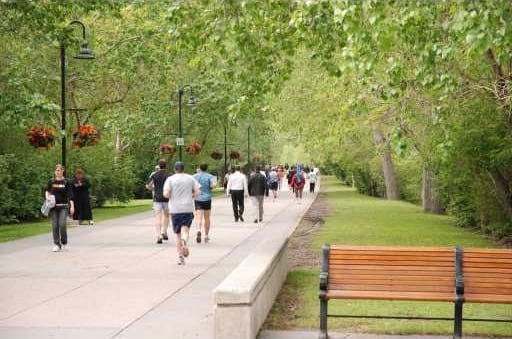 world of pathways, spanning for countless kilometres in either direction, and with many branches into communities and other parks of Calgary, you will never get bored of the scenery that comes your way.
I love going for a run on a nice day on the Bow River pathways. There is no substitute for it, well except for the Elbow River parks and pathways, but that is a whole other journey all together, of which I will touch on soon! Until then…!
What are your favourite activities / events at the Bow River parks and pathways? Please let us know below!
For more local activities and events, please visit Calgary Activities – Do What the Locals Do.
Thanks for stopping in at Best Calgary Homes. Hope to have you back soon!