Do What the Locals Do – Episode 10 – Calaway Park
August 1, 2012
By Cody Battershill
Do What the Locals Do – Episode 10 – Calaway Park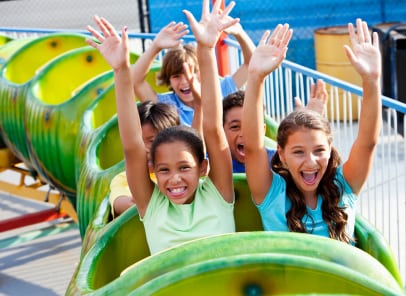 Calgary attractions, activities and events! Do what the locals do in Calgary at Western Canada's largest amusement park, located a few minutes west on the Trans Canada Highway. If you haven't been to Calaway Park just yet, chances are you have seen it driving to or from the Rocky Mountains. It is an action packed fun-filled experience and is a great place for families to spend some time with each other in the sun.
Calaway Park is a very popular attraction in Calgary attended by many when it is open during the spring and summer. It is a place every kid dreams of going to when they are young; whether it be on the weekend or even after school with some friends, it's always set in the back of their minds. I use to go to Calaway Park with friends, family, even my school for field trips and every time I went to the park, it was just as much fun, if not more fun than the time before. Maybe because sometimes I would finally muster the courage to go on one of the rides I refused out of fear a week before.
The park features over 32 rides designed to thrill and excite people of all ages. My favorite rides are definitely the water boats, the roller coaster and a spinner ride called chaos. Most of the rides found in Calaway Park are somewhat tame in comparison to rides found at Six Flags for example, but not to worry as they still get the adrenaline pumping through your veins.
Reasons Why People Love Calaway Park
Full day passes including unlimited rides
Variety of food concessions
Over 32 rides and counting with something for everyone
Live shows performed on a weekly basis
Live entertainment including clowns, jugglers, stilt walkers and more!
Offer summer jobs to teens looking to make some extra cash and pay well!
What better way is there to enjoy a warm day in the sun with your family than at Calaway Park? Find this local Calgary attraction 10 kilometres west on highway #1. Exit off onto Range Road 33 southbound or when you see the RV dealership on your left and make your first exit southbound. Just to be safe, you might want to call Calaway Park or check online before making a trip to the park to make sure they are open for fun!
More local Calgary attractions and activities below!
Do What the Locals Do – River Pathways