Do What the Locals Do – Episode 2 – COP
March 17, 2012
By Cody Battershill
Do What the Locals Do – Episode 2 – Canada Olympic Park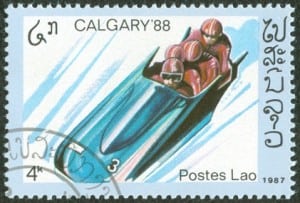 Calgary attractions, events and activities! Do what the locals do, part 2 in our series! Are you new to Calgary? Or here just for a short visit? Do what the locals do and visit Canada Olympic Park if you have time! You won't regret it!
Ski – Canada Olympic Park is where Calgary ski's. COP offers cheap lift tickets and even cheaper rentals! A variety of different lessons are available for different age groups. Two lifts as well as a t-bar lift provide lifts to the top of the hill. Snow machines usually work 24/7 during colder seasons that is great for building the snow base and preventing icy conditions.
Zipline – Experience North America's quickest zipline, based at the top of the Olympic ski jump tower. What an adrenaline rush! Zip down the zip line at 120 to 140 kilometres per hour and soar like an eagle, maybe even turning upside down if you dare! A few recommendations for the zipline include children 12 and under to have an adult accompanying them, weight requirement is between 70 and 250 pounds and proper footwear, such as lace up runners for example are mandatory.
Holiday Brunch at the ATCO centre – Come for a specialty brunch hosted by the ATCO Centre. Scrumptious brunches are hosted on up and coming holidays such as Easter Sunday – April 8th 2012, Mothers Day – May 13th 2012 and Fathers Day – June 17th 2012.
Mountain Biking – Trails at COP's Biking Park have different difficulty levels that appeal to all skill ranges. Trails are accessible through ski-lifts and are located within the city limits. Another neat feature is the stunt park and various jumps as well as a world class circuit!
Mini Golf – Come and have some fun at the 18 hole golf course with some spectacular scenic views. Professional design will make sure that you have fun throughout and caters to players all ages.
Training Air-Bag – A new feature for COP. A giant air bag placed for year round skiing and snowboarding training. The air bag is over 55 feet long and is the only one in Alberta. In order to use the air bag, a coach is required to be present and other certain certification is required such as a NSO or PSO membership.
Canada Olympic Park has numerous summer and winter activities for youth and adults. A full sized fitness centre and swimming pool are also available for use. Come and check out COP for some fun!
Canada Olympic Park 88 Canada Olympic Road SW, Calgary, AB
Phone Number - Guest Services - 403.247.5452
Hours are:
Monday to Friday – 10:00am to 9:00pm
Saturday and Sunday – 9:00am to 5:00pm
Holidays – 9:00am to 5:00pm
Don't miss Do what the locals do episode 1