Do What the Locals Do – Episode 7 – Spruce Meadows
May 25, 2012
By Cody Battershill
Do What the Locals Do - Episode 7 - Spruce Meadows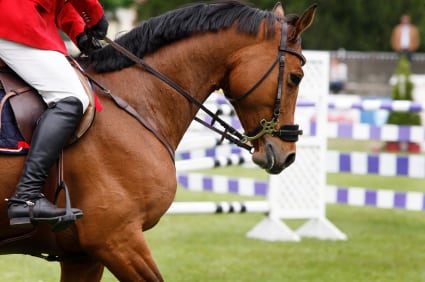 With the Calgary Stampede starting and the busyness of the rodeo and chuck wagons, let's not forget about our fellow equestrian friends at Spruce Meadows.
Spruce Meadows is another great location for fun to do local activities and events in Calgary. Owned and operated by the Southern Family, Spruce Meadows purpose is to create a different ambiance based on admirable sportsmanship, good friendship and pleasant commerce. Making it happen are the owners, companies, athletes, officials, volunteers, media and fans above all who work together for a common goal; to make Spruce Meadows the most enjoyable place to be as possible!
Do's and Do Not's at the Equestrian Centre
Recommended:

If you are visiting, dress accordingly for the weather forecast. Calgary is known for rampant weather that can switch from sunny and warm to cold and rainy quickly! No dress code is in effect at the grounds, unless there is a formal competition.
Cheer and cheer loud for your favorite rider and horse! Horse racing isn't for the shy, so show your support and get loud!
Use a day sheet to keep the score. Look for one at an information booth or at the green bird houses. The order of the competitions for the day are listed on them as well, so it should help guide you during your stay if you aren't quite use to horse racing.
Upon entering the area, look for a tournament guide. Future events and activities are all listed in them for your convenience!
Not Recommended:
Avoid surprising any of the horses. The last thing you want to do is walk behind a horse and surprise them! Horses can kick, so hard in fact the impact from such can be life threatening and even result in death. Another thing to avoid is waving things in front of their faces. Let the horse warm up to you first before walking around its sides and maybe avoid the rear all together.
Up to 50,000 people can be in attendance at some events held at Spruce Meadows. The last thing you want to do is be late for an event. It's like getting to a movie on the opening weekend on time with a group of 4. Arriving late might result in you and your friends or family having to find segregated seats from one another, which might take some of the fun out of the day.
Open year round Spruce Meadows is home to show jumping competition, exhibitions and special functions and is affordable fun for the whole family. Interested in checking out the place? Spruce Meadows offers tours through their stable area and you may even watch the trainers exercise their horses! Make sure you have comfortable shoes on as Spruce meadows is 553 acres in total, 353 acres in pastures / parking and 200 acres in facilities!
Are you looking for more local activities in the Calgary region? Check out more Do What the Locals Do in Calgary episodes below!
Do What the Locals Do – Episode 6 – Calgary Stampede

Do What the Locals Do - Episode 4 - Kananaskis Country