East Village Calgary – Embassy Bosa
April 5, 2012
By Cody Battershill
Embassy Bosa in East Village Calgary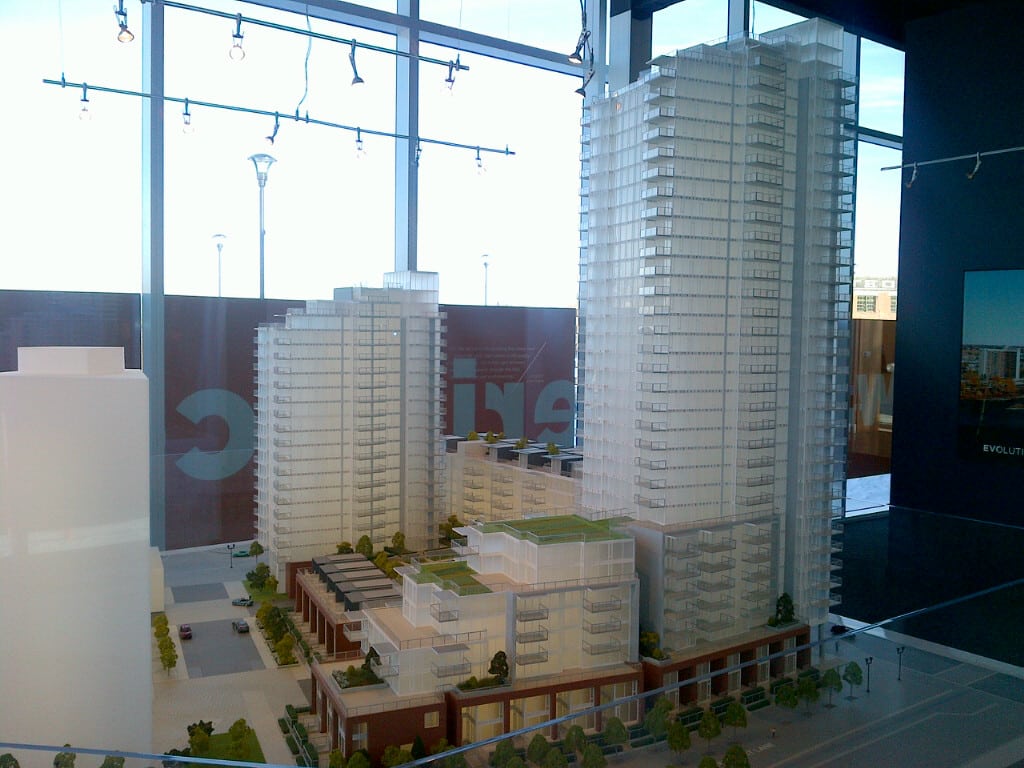 East Village is an up and coming redevelopment of the downtown Calgary area with a renewed infrastructure, unique streetscapes and building designs that will make living in this new urban area a highly customized living experience.
East Village is a joint project between the City of Calgary and multiple investing partners, one of them being Embassy Bosa Inc. who is the developer of Evolution Condos.
Evolution
Evolution is a 700,000sf three phase residential and commercial development on East Village river front property. The cost of the development is projected at $300 million dollars over a five year time span that will contribute 600 new downtown Calgary homes to East Village.
Developers History
Embassy Bosa Inc. is a Vancouver based company with lots of experience in mid-rise and high-rise construction projects on an international scale. Embassy Bosa Inc. was established nine years ago in 2003 by Ryan Bosa, a man with an impressive background in real estate development projects that were built all over the USA and Canada. Ryan took his knowledge and expertise with him to Canada, where he started a new company on the west coast.
Some other developments in Calgary by Bosa include the Marquis, Barclay, Liberte and Axxiss towers. Embassy Bosa are mindful of providing as much amenities and services as possible in their developments for the benefit of individuals and families.
Pre-sales for the first phase of the Evolution development by Embassy Bosa Inc. will initiate sometime in March of 2012. Projected occupancy for the first residential units is later in the year 2014.
Questions about Evolution in East Village?

If you have any questions about the new East Village in downtown Calgary or about Evolution Condos, I would be more than happy to assist you! Reach me directly at 403-370-4180 or message me below.
[gravityform id="10" name="Contact a Calgary Condo Expert" description="false"]