New Central Library Built in EV Will Revitalize Downtown Calgary
Downtown Calgary has long been overdue for a newer, bigger and better public library. That reality will come true soon enough as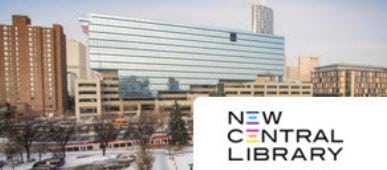 city officials have announced their first set of developmental plans for the New Central Library to be built in East Village.
Those plans include a $25 million dollar concrete barrier that will encapsulate the tracks that turn southward from the downtown LRT corridor, allowing for the construction of the New Central Library over-top.
It is an ingenious plan, one that will maximize space in a city experiencing rapid rates of urbanization with every piece of land in downtown and the inner city more valuable than the last.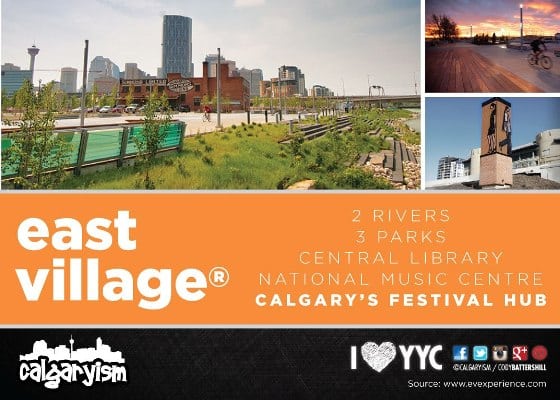 To give you an idea of current demand for downtown lots, Calgary ranked 5th overall in North America for most skyscraper starts last year with 22, behind Vancouver (23), Montreal (24), New York (91) and Toronto (130).
From the beginning, the New Central Library has been part of the master plan by East Village's developer Canada Municipal Land Corporation (CMLC).
Now, we are beginning to see the $245 million dollar project come to life, a bit behind however of those other key parts of East Village like the National Music Centre, Evolution Condos and First Condos, all of which are all already under construction.
A Key Part of the East Village Puzzle
The New Central Library is just one on the list of spectacular amenities to come in East Village; part of its profile, to contribute greatly to the vibrancy and cultural flavour that the revitalized downtown community is expected to have.

We are already seeing glimmers of that eclectic and energetic atmosphere with events like the YYC Spring Food Truck Frenzy among others. One guarantee is that the New Central Library is one of the cornerstone cultural projects that will bring people from all over downtown and the inner city to the neighbourhood.
Project Details
Working hard to bring us the new library are project partners: the City of Calgary, Calgary Municipal Lands Company and the Calgary Public Library with a commitment to ensure that Calgarians aspirations and priorities for the project come true.
Here are the facts for our much anticipated new library:
$245 million dollar price tag

Initial space of 278,000 square feet

Additional 40,000 square feet for future expansion

80 percent will be public space, the other 20 percent non-public (back rooms)

Architecture by Snøhetta and DIALOG, two international firms

Design to be released sometime soon before the end of the year

Biggest investment made in a public cultural facility since the Winter Olympics in 1988

Located directly east of the Calgary Municipal Building over-top the south LRT tracks

Estimated completion in 2018
Downtown's current public library, located at 616 Macleod Trail SE, was originally constructed in two phases that were completed in 1963 and 1974 and designed for use by approximately 400,000 people or less.
The New Central Library in East Village will be able to serve two-thirds more people than the original.
I Love East Village 
Combine the new library with other amenities like the Hilton Hotel, National Music Centre, RiverWalk and The Riff, not to mention the strategically placed amenities in culturally tuned streetscapes, and you get one of the most vibrant and desirable future living locations in the downtown area.
The new library itself will be a place where people can get involved in activities, events, classes and other groups which will promote a higher level of engagement in the community by all who use it.
Join Us
Are you excited for the New Central Library in East Village, like me? If so, let us know below, or tell us what is up and coming in East Village with all the hype. We are looking forward to hearing from you!
Until next time, I invite you to join us at Calgaryism on Facebook, Twitter and Instagram for more of the best in Calgary including local news, developments, activities, events, photos and more! See you there!