Eau Claire Market – Do What the Locals Do – Episode 14
October 5, 2012
By Cody Battershill
Do What the Locals Do – Episode 14 – Eau Claire Market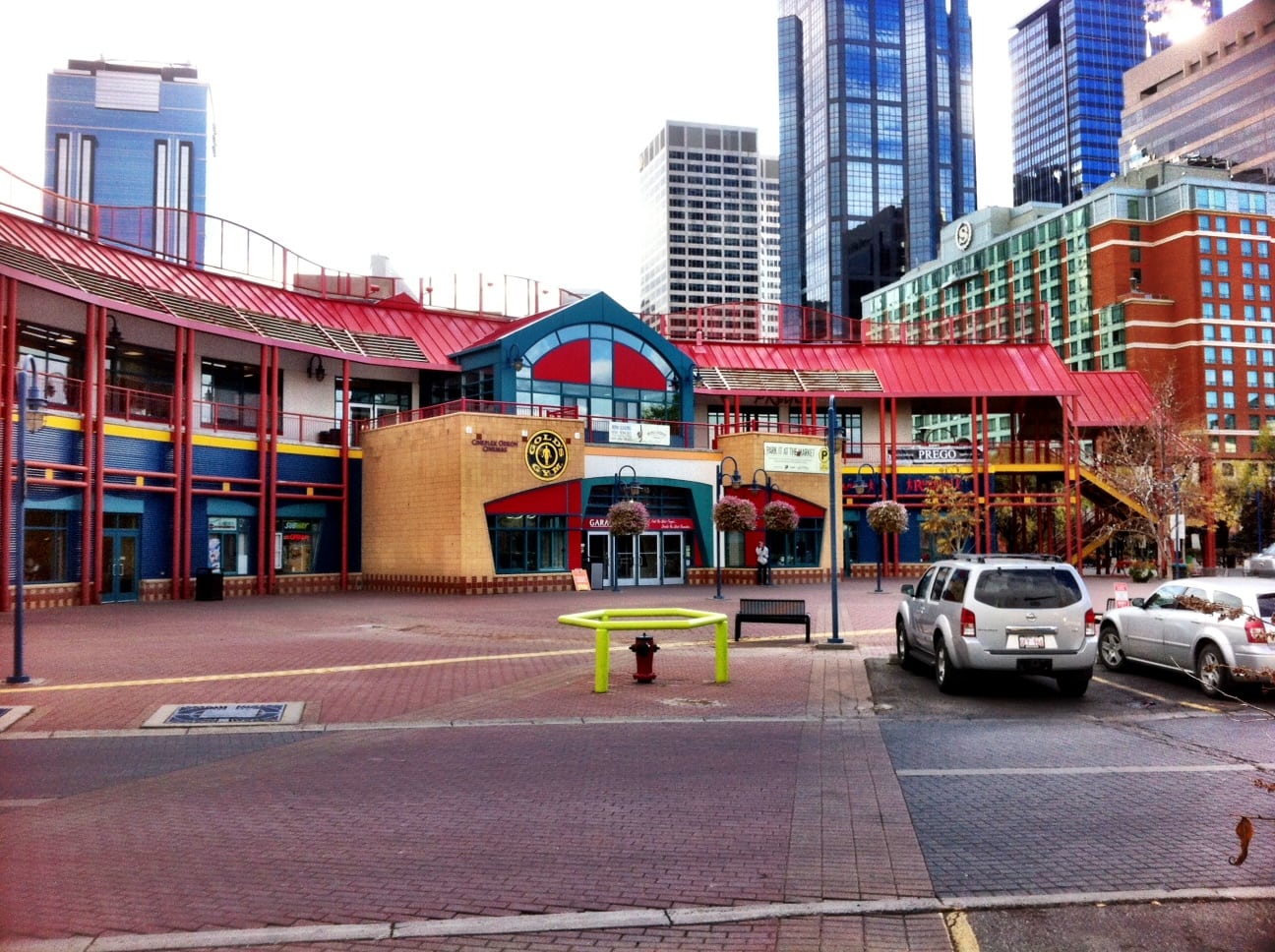 Looking for some things to do in Calgary? Why not do what the locals do at Eau Claire Market!?
It doesn't matter what time of year it is, the streets of Eau Claire Market are always busy. Centrally located, Eau Claire Market attracts many people living in the downtown areas, as well as those from the far reaches of the Calgary suburbs.
Why Eau Claire?
I often find myself making plans with friends and family who live in different quadrants of Calgary to meet at Eau Claire because...
A) it is centrally located

B) has a number of awesome restaurants I love

C) is host to many unique shops and businesses like Gold's Gym and Cineplex Odeon

D) its riverside location allows for awesome outdoor recreation and leisure, especially in warmer seasons and last but not least

E) has a heated underground parkade always with vacancy. What better way to meet up and do some shopping, eat and then see a movie, especially in the cold winter than at Eau Claire Market!
Location
[mappress mapid="38"]
My Favourite Activities at Eau Claire
Joey Eau Claire – Has one of the largest, most comfortable patio's in Calgary. There's no better way to enjoy some food and drink on the patio than at Joey. Just in case it gets a bit chilly later on into the night, the whole patio is covered with heating lamps for added warmth and comfort.
Gold's Gym Eau Claire Market – What better place to work out in downtown Calgary than at Gold's Gym Eau Claire Market. Gold's Gym is considerably large for a downtown gym with state-of-the-art equipment. Find it on the second level up the escalators, beside the Cineplex Odeon Movie Theatres.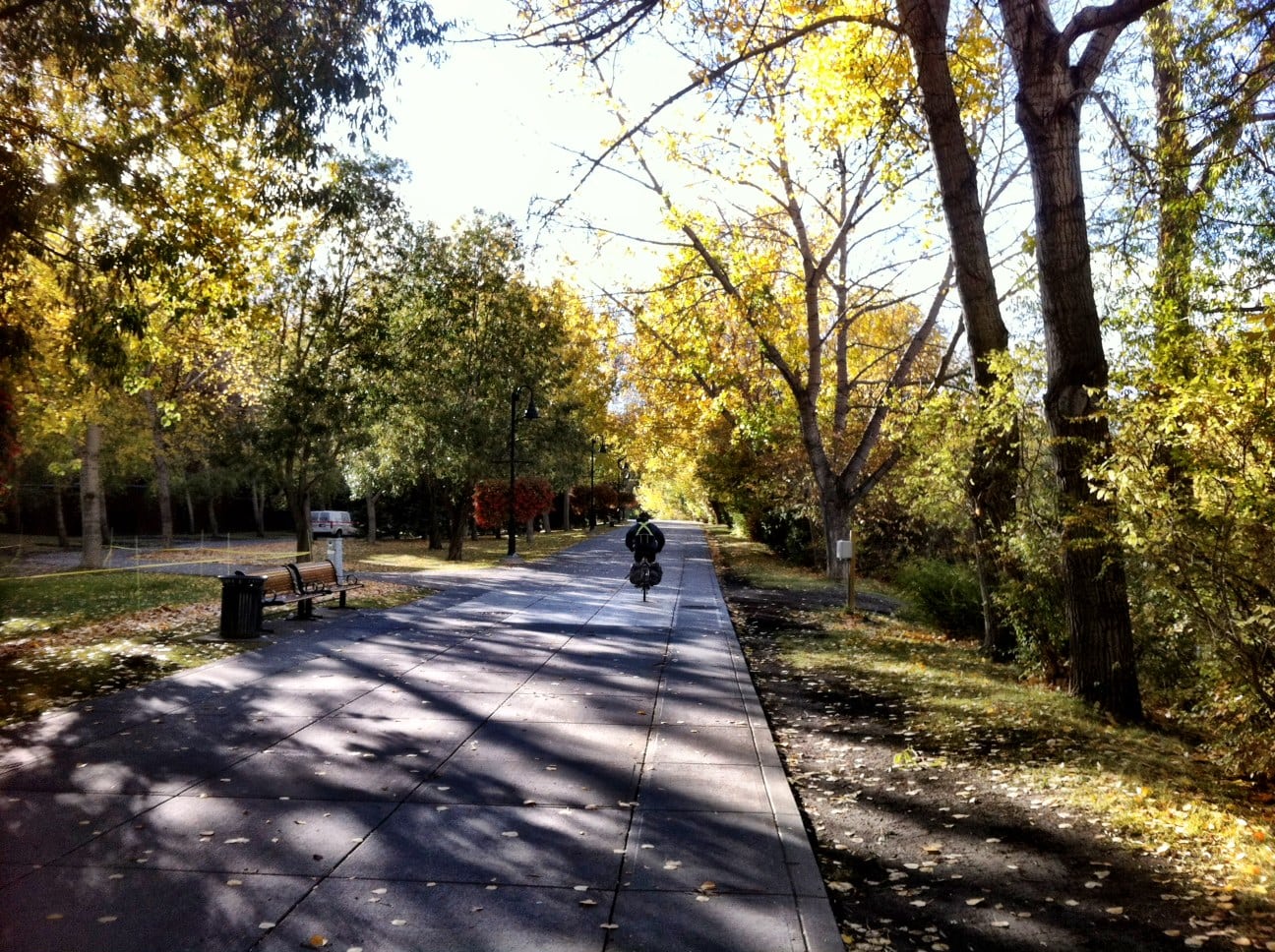 Riverwalk – One of my favourites! Riverwalk is a great outdoor recreational resource used by many locals in Calgary. I always park my car at Eau Claire, walk to the riverside pathway, and then utilize it for a cardio workout.
Cineplex Odeon – Tickets are cheap, screens are a bit smaller than the typical cinema, but is a great place for a quiet movie with your significant other. I say this because almost every time I have gone as of late, there haven't been many people with us in the theatre.
Amenities – Eau Claire Market is home to an eclectic array of unique shops, boutiques and restaurants. It truly is a unique shopping experience in Calgary! Also find other essentials like the dentist, hair salon, grocery store and more within its walls. No wonder it is a popular urban destination for people of all ages!
Whether you're visiting Calgary, or have lived in the city for many years, there is always something to do at Eau Claire Market. Check it out today!
For more things to do in Calgary, be sure to check out Calgary Activities – Do What the Locals Do.