First Time Home Buyer FAQ's
October 29, 2013
By Cody Battershill
Frequently Asked Questions by Calgary First Time Home Buyers (With Answers)...

Questions, questions and more questions… you really can't ask enough of them when it comes to purchasing your first home.
Here are some of the most frequently asked questions by first time home buyers. Please call me anytime or message me below if you have any others and I would be happy to answer them for you!
#1 – Why Should I Buy a Home in the First Place?

Purchasing a home is one of the largest investments you'll ever make. Renting on the other hand is not an investment at all as every cheque given to your landlord is money lost.
Owning a home gives you an opportunity to build its value over the years and possibly sell it for more than you paid for it later in life. There are many ways to do this - see some of them at our 15 Ways to Increase Your Home Value.
Apart from the investment aspect, owning a home or condo gives you the opportunity to customize your living space to make it just the way you like it. After all, there's nothing better than coming home to your very own place that is a direct expression of who you are and what kind of lifestyle you have.
#2 – How Much Cash Should I Have Saved?
Anybody knows that purchasing real estate requires a certain amount of cash. When buying a home or condo in Calgary, the minimum down payment is as little as 5 percent of the total purchase price, but it is best to have more than that as it will lower your monthly mortgage payments and decrease the overall interest paid over the long term.
The more money you have saved the better, as there are many other costs involved in buying your first home other than the down payment. They include…

Mortgage Default Insurance
All of these costs vary depending on the situation at hand. If you have any questions, please call me anytime or message me below. Let's not forget about any possible renovation, moving and furnishing expenses that also go hand in hand with buying your first home in Calgary.
See more details on down payments and finances at our 7 Tips to Buying Your First Calgary Home today.
#3 – How Do I Know If I Qualify for a Mortgage?

If you don't know any mortgage brokers in Calgary, I would be happy to refer you to one. A mortgage broker will evaluate a few main factors to determine if you qualify for a loan. They include…
Gross Debt Service Ratio (GDS)
A mortgage broker will evaluate the total amount of your mortgage payment, heating costs, taxes and 50 percent of the condo fees (if applicable) that will result from your new property. In general, these costs should be no higher than 32 percent of your gross monthly income.

An example would be if you happen to make $5000 a month, then $1600 will be your "GDS" limit.
Total Debt Service Ratio (TDS)
Your TDS is a lot like your TDS, but deals with more costs such as loans, credit card bills, car payments and housing expenses. These costs should take up no more than 40 percent of what you make every month.

An example would be if you happen to make $5000 a month, then $2000 will be your "TDS" limit.
An important thing to remember is that these GDS and TDS percentages are maximums; therefore it's best to be well below the respective 32 percent and 40 percent if possible. Another important factor is your credit history and rating - Why Check Your Credit Rating?
#4 – How Long Does it Take to Know If I'm Approved or Not?

If you have qualified for a pre-approved mortgage, it takes a while to receive a commitment from your lender depending on how busy they are at the time you have applied or how complicated your case is.

Once the lender affirms you will get the loan, they might have some conditions you'll need to fulfill which could include providing them with even more financial information and other tasks of the sort.

You'll have access to the money when the stages of your loan are completed and you've met all the requirements. If all goes well from the date of your application, this process could take anywhere from 4 to 6 weeks.

Now, different banks have different loan commitments; therefore it's in your best interests to close the deal and make use of the cash before your loan commitment term is over so you don't have to renegotiate interest rates and any terms you may have agreed upon.
#5 – What's the Best Way to Search for a Property?

Many first time home buyers are quick to go online and search for the property of their dreams. While the internet is a good tool to see what you want and where, it can sometimes be misleading for a variety of reasons.
One of the best ways to find that perfect first home is to get in touch with a first time home buyer specialist, a realtor who will go above and beyond to help you find the best property for the best price. They will be able to provide you with a full list of homes or condos that fit your buying criteria and if need be, find more and show you each and every unit until you find the perfect fit.
Also, remember that patience is a key virtue for first time home buyers to have. It's easy to walk into a show suite and become bedazzled by all the shiny features and enticing information. Do your best to Avoid These 8 Common Mistakes made by first time home buyers!
Calgary First Time Home Buyers

Buying your first home in Calgary is an exciting thing!! Make the most informed decisions when searching for that perfect first property and check out our Calgary First Time Home Buyers Guide today.
Questions? Call me anytime at 403-370-4180 or message me below, and let's get you started on the road towards home ownership!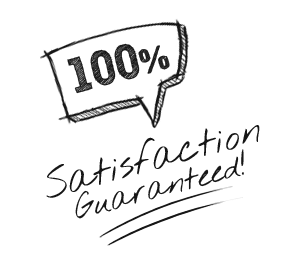 [gravityform id="35" name="Here to Help" description="false"]