3 Fun Calgary Activities for Non-Stampede Goers
July 12, 2013
By Cody Battershill
3 Fun Calgary Activities for Non-Stampede Goers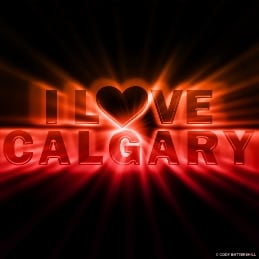 I love Calgary for its diversity of activities, including the Stampede!
The Calgary Stampede does grab a lot of attention from locals and visitors this time of year. As a matter of fact, I believe the show is responsible for more than a quarter of our cities annual tourism income and visitors! Wow!
But our city has something for everyone, including those who aren't cowboys or cowgirls at heart!
Here are some very fun and engaging Calgary activities that not only non-Stampede goers can enjoy, but everyone else too!
For the Sporty – Canada Olympic Park

If you love sports, enjoying the beautiful outdoors and are looking for a thrilling experience, there's WinSport's Canada Olympic Park! C.O.P. has tons of summer activities including

Mountain biking
Bobsleigh rides
Mini golf
Eurobungy
Climbing wall
Spider web
Skyline luge!

It also has activities such as zip lining and ski jump tower tours that give you a chance to marvel over breathtaking views of Calgary and the Rocky Mountains!

Apart from its various outdoor options and year-round activities, Canada Olympic Park will also be hosting the Color Me Rad 5K run to help support local charities such as the Alberta Cancer Foundation! This event is also fundraising for the Red Cross Calgary Flood Relief Fund.

Address – 88 Canada Olympic Road SW, Calgary, AB
Phone Number - 403-247-5452
For the Learners - TELUS Spark Science Centre
If you are more of a science nerd, Calgary is home to Canada's first new science centre in over 25 years!

Aside from it's creative kids museum with tons of hands-on experiences, digital theatres, summer camps, and more educational experiences, this institution holds plenty of special events that include adult's only nights!

After all, why shouldn't science be mixed with some fun, drinks, and music! This incredible museum also supports fundraising for the Red Cross Calgary Flood Relief Fund. Also see Calgary Flood Donations.

Address – 2220 Saint Georges Drive NE, Calgary, AB
Phone Number – 403-817-6800
For the Historians - Heritage Park

Maybe you are interested in experiencing how the west once was? Consider heading on down to Heritage Park in Calgary, Canada's largest living history museum!

You feel like you have stepped backwards in time, made true by its costumed townsfolk who bring this incredible outdoor and indoor museum to life!

Heritage Park has more than 150 attractions and exhibits that reveal difficulties, every-day life and monumental moments that the generations responsible for the settlement of Western Canada had experienced.

Spend a day there to enjoy old-fashioned rides, various tours, hands on experiences from generations ago, and delicious homemade dishes inspired by our beautiful country! Come and experience an entire town that represents Western Canada from the 1860's all the way to 1950's! Also be sure to check out the Glenbow Museum for some more of our history!

Address – 1900 Heritage Drive SW, Calgary, AB
Phone Number – 403-268-8500
More Calgary Activities
Please share with us some of your favourite Calgary activities to do other than going to the Calgary Stampede. Although we absolutely love the greatest outdoor show on earth, it's always good to have a list of other fun and exciting activities to do!
For more things to do in Calgary, be sure to experience some of the best and do what the locals do!