Glenbow Museum – Do What the Locals Do – Episode 13
September 15, 2012
By Cody Battershill
Glenbow Museum – Do What the Locals Do – Episode 13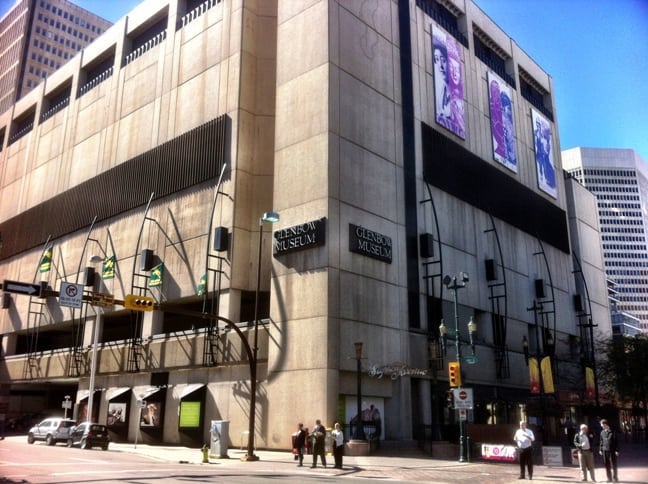 Welcome everyone to our 13th episode of do what the locals do in Calgary. Today we will be discussing one of my favourite local attractions, the Glenbow Museum.
Found in the downtown core of Calgary between the Olympic Plaza Cultural District and Stephen Avenue (8th Avenue SW), the Glenbow Museum is encompassed by plenty of restaurants, shops and entertainment venues to make any visit that much more enjoyable.
Glenbow Museum Collections
Archive – Find plenty of important historical documents and photographs relating to Western Canadian history. Some of these documents are a very interesting read, including museum visitors in important insights that have shaped western culture as we know it.
Art – Find a comprehensive art collection focusing mainly on the northwestern section of North America, featuring works from all areas of past time media ranging from the 19th century to present day. Western art, drawings and prints, Arctic art and large individual collections of important Western Canadian artists are only some of the art you will find at the Glenbow Museum's extensive art collection.
Library – An interesting collection featuring historical documents of Western Canada including journals, books, pamphlets and maps to do with Southern Alberta's history.
Museum – Find historical artifacts from important eras of Canadian history, each with their own unique story to tell. Learn about the history of the Aboriginal people, pioneer exploration and development of life in Western Canada. The museum also holds precious cultural items, minerals and gems from around the world.
Recommended Itinerary
10am – Begin with a guided tour of the world-class Blackfoot Gallery, where you will learn the story, history, values and traditions of the Nitsitapiisinii Aboriginals, a people who have been living in the prairies of Montana and Alberta for thousands of years.
11am – Head over to the Mavericks Gallery and find out more about influential characters who helped shaped the face of Alberta as we know it.
12pm – Delight in one of the numerous restaurants found around the Glenbow Museum on Stephen Avenue or elsewhere in downtown Calgary. Stephen Avenue is known for quality restaurants with delicious food. Try Salt Lick, Earls, Milestones, Belgo or Mango Shiva.
1pm – Glenbow Museum has a unique cultural exhibition showcasing only the best from around the world. Find out more about what feature exhibition is currently on display at the Glenbow Museum's website.
2pm – Enjoy the rest of the afternoon by exploring one of the permanent exhibits at Glenbow Museum.
Let us know what your favourite activities are at the Glenbow Museum below!
If you are looking for some things to do in Calgary, why not do what the locals do and check out the Glenbow Museum today. For more local activities and attractions, be sure to check out our Do What the Locals Do Summary. Thanks for stopping in at Best Calgary Homes.
Glenbow Museum
Address – 130 9th Avenue SE, Calgary, AB
Phone Number – 403.268.4100