Calgary Landmarks – Glenmore Reservoir
April 12, 2013
By Cody Battershill
Calgary Landmarks – Glenmore Reservoir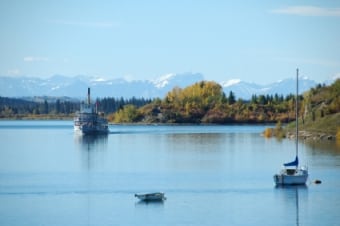 Tall skyscrapers, fancy bridges and historical hotels are only a few of the types of landmarks we see in Calgary. They are a part of our daily scenery and create a sense of familiarity with the city we live in. For Calgary, the Glenmore Reservoir is definitely one of these places!
The Glenmore Reservoir is an essential part of Calgary. It serves 3 main purposes, they are…
Controls the amount of downstream flow for the Elbow River
Is a source of drinking water for Calgarians
Used for outdoor recreation and motor-free boating
Flow from the Glenmore Reservoir flows northward down the Elbow River until it eventually meets with the Bow River, just east of downtown Calgary. Along the way, you will find many luxury communities in Calgary on either side of the Elbow River, areas that have become some of the most sought after in the city.
Glenmore Reservoir Quick Facts
Man-made
Covers roughly 939 acres of space
Around 20 billion litres of water
Began construction in 1930 at a total cost of roughly 4 million dollars
Reservoir water started being used in 1933
History of the Reservoir
According to the Calgary Waterworks Department, in October of 1929, the City Council of Calgary passed a by-law to begin construction on what was to become one of the most well-known Calgary landmarks.
Detailed in the bylaw was a request for almost 4 million dollars which had to be passed by those who were paying for it, the taxpayers of course, therefore the bylaw was taken to a public vote and was validated with flying colors!
Soon after in July of 1930, construction began on the Glenmore Reservoir. It was a good time for the water works project to commence as the region was experiencing economic depression and the contract stipulated that only local Calgary residents would be hired for the job.
Today, more than a million people benefit from the hard work of our cities forefathers.
Things to do at the Glenmore Reservoir
Visit Heritage Park
Use its paved pathway system for an activity of your choice
Check out any one of several parks surrounding the Calgary landmark
Golf at the Earl Grey Golf Club or the Calgary Golf and Country Club
Play tennis at the tennis courts in North Glenmore Park
Go boating during warmer climate with your friends or family
Partake in water sport activities offered by the Glenmore Sailing School, including sailing lessons and rentals
The Glenmore Reservoir is a great place to enjoy, relax and have some fun! Find out more about this and other Calgary landmarks at www.calgary.ca …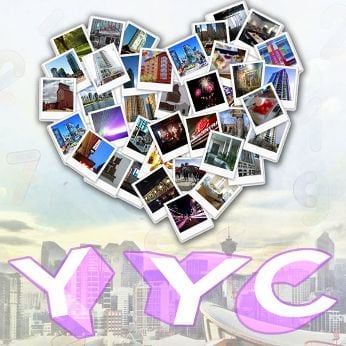 More Calgary Landmarks