History of Calgary – Then & Now – 1928 vs. 2018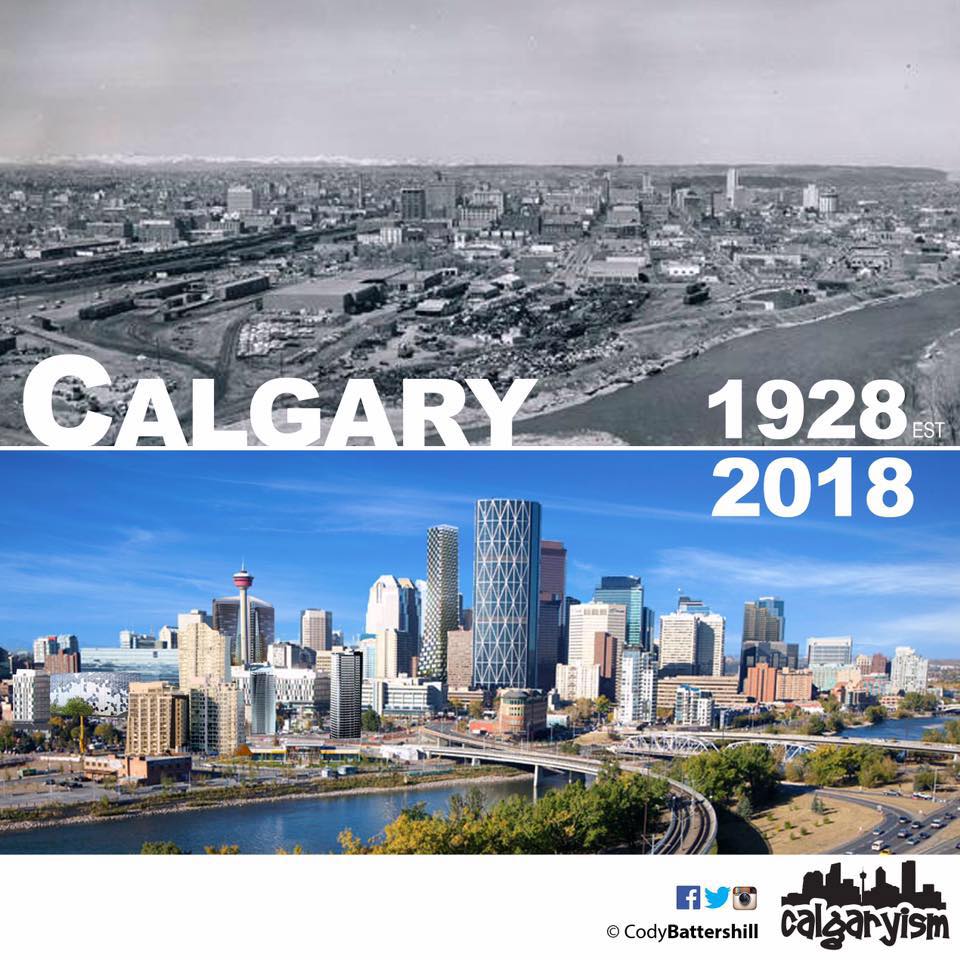 Cenoptah Dedication for WWI Soldiers

1928 – A decade after the end of the First World War, thousands of Calgarians made plans to attend the unveiling and dedication of Memorial Park's Cenotaph (now called Central Memorial Park).

The public event was of religious, civil and military in nature and one of the largest gatherings of people in the city's history was expected.

The unveiling of the new war memorial cenoptah was done by Lieutenant Governor W.G. Egbert, while the address of presentation was made by a Colonel living in Calgary by the name of J.H. Woods. The address of acceptance was done by F.E. Osborne, Calgary's Mayor at the time.

Bands from the Tenth Battalion, Calgary Highlanders and First Calgary Regiment joined together to play music for the ceremony.
Movie "His Destiny" Promotes Stampede 
1928 – Guy Weadick and the film company British Canadian Pictures of Calgary produced the movie His Destiny. The purpose of the movie was to depict how great life was for ranchers and cowboys on the Western Canadian plains to people back in eastern Canada and across the Atlantic Ocean while also promoting the Calgary Stampede.

The movie included a number of Calgarians including Mary Cross (a.k.a. Mary Dover), the daughter of the production company's president, A.E. Cross. Neal Hart, an American matinee idol, also directed and starred in the movie. Guy Weadick also made an appearance himself.

His Destiny was shot entirely in the Calgary region and consisted of shots of natural scenery, wild horses, the Calgary Stampede and Prince of Wales Ranch, while also playing out a romantic love story.
More History of Calgary 
Join Us
Looking for more neat historical facts on Calgary, Alberta and Canada as a whole? If so, we invite you to join us at Calgaryism on Facebook, Instagram Twitter to stay updated via your live social media feed today. We hope to see you there!