Home Buyers and Sellers: Use a Good Real Estate Lawyer!
May 26, 2014
By Cody Battershill
Use a Good Real Estate Lawyer for Your Next Transaction! 
If you are a veteran real estate buyer and seller, you probably already know that using a good real estate lawyer is a must.
However, not everyone is as seasoned as you may be.
First time home buyers may not have any idea that a lawyer is involved in a real estate transaction.
If this is you, don't worry because when it comes to buying and selling homes you can rely on your loved ones who may be more versed in real estate or you can choose to contact an experienced real estate agent who will lead you in the right direction.
Your Best Interests
Unless you own a multimillion dollar yacht, it's likely that your real estate transaction will be one of the largest purchases you will ever make.
So don't sell yourself short and just use ANY real estate lawyer. Find one who has done a good job for your friends or family, or perhaps use the one referred by your real estate agent of choice.
While it's possible for buyers to use a real estate lawyer's services to close a deal – that could include registering the deed and performing a title search – they also can help tons throughout the transaction as they review paper work and protect your best interests if or when issues arise.
Having a lawyer who not only has your best interest at heart, but is also an expert in real estate is a must.
You may have to look past your brother, sister or friend who is a lawyer because their expertise may not extend into the industry as you need.
It can be difficult to not use your loved ones, but it's for the best if they are not real estate experts. Read more at the Globe and Mail - Why A Good Real Estate Lawyer Is a Must today.
On the Hunt
Here are four key things you should look for when searching for the right real estate lawyer.
1 - Look for one who focuses about 90 percent of their business on real estate transactions.

2 - The more experience, the better so ask how many transactions they have done or how long they have been working in real estate.

3 - Choosing a lawyer with the lowest fees may not always be your best solution as they often provide cookie cutter services that won't help your situation – you get what you pay for!

4 - In most cases, first time home buyers would benefit greatly from using a real estate lawyer referred from their mortgage broker or real estate agent.
What I Offer
As an experienced REMAX Real Estate Agent and REALTOR® in Calgary, I have three different real estate lawyers I frequently use.

Each lawyer has their own benefits which I describe in detail to my clients so they can make the absolute best decision for their situation.
Around 80 percent of the time, my clients choose one of these three lawyers as they provide a superior level of knowledge and service throughout the transaction.
Questions about Calgary Real Estate?

Call me anytime at 403-370-4180 or message me below and if I don't answer immediately, I promise I will get back to you shortly. I am looking forward to your call!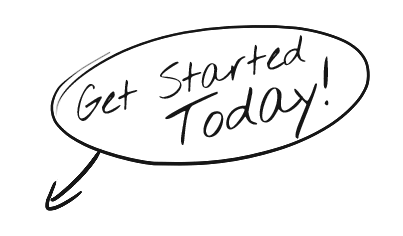 [gravityform id="35" name="Here to Help" title="false" description="false"]