Why is a Home Inspection as Important as it Gets?
October 6, 2015
By Cody Battershill
Why is getting a home inspection as important as it gets?
One of the most important things when buying (or selling) a home is to ensure you get a thorough and professional home inspection!
Whether if you are buying on the MLS® or a brand new home,  a home inspection provides you with peace of mind and can also uncover potential issues that you as a buyer may have not noticed at an initial glance.
Meanwhile, if you are selling your property, a home inspection can make you aware of any potential issues that need to be fixed which could possibly cause legal issues for you after the sale.
An inspection consists of  an in-depth visual examination of the entire home structure including: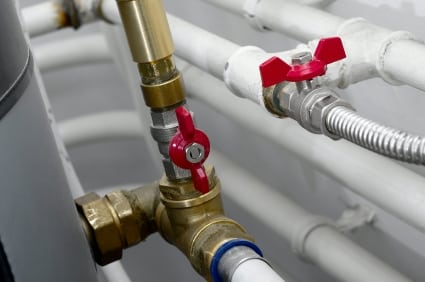 interior plumbing systems

walls and visible insulation

basement and any other visible structures
After an inspection is completed, the inspector will provide you with an analysis of any findings he has - both positive and negative - and point out any major concerns while giving suggestions on how to go about fixing any problems (for sellers).
Learn During the Inspection
Another benefit of the home inspection is usually the buyer will accompany the home inspector through the inspection and will learn a great deal about maintenance and the homes construction at the same time.

Once you buy a resale home there is very seldom a warranty and typically no recourse if you missed a defect or maintenance item. That item would then be of substantial cost to you (but I have seen a few exceptions).

To spend $400 (+/-) to safeguard your decision and have the peace of mind your home is sound is one of the best investments you can make. This three hour inspection could save you untold thousands of dollars or at a minimum give you the full picture to make an educated decision.
More Buyers Tips
When buying a home in Calgary, MLS or New, a home inspection is important and in my opinion is money well spent. See our complete list of Calgary Home Buyers Tips today.
Questions About Calgary Real Estate?

As a top-producing REMAX professional in Canada (2013, 2014), I promise to deliver only the best level of service and advice the industry has to offer while discerning all of your real estate needs.
Call me anytime at 403-370-4180 or message me below; I am looking forward to helping you accomplish your real estate plans!

[gravityform id="35" title="false" description="false"]