Kensington – Calgary Walkable Communities
October 30, 2013
By Cody Battershill
Kensington: A Walkable, Livable and Enjoyable Community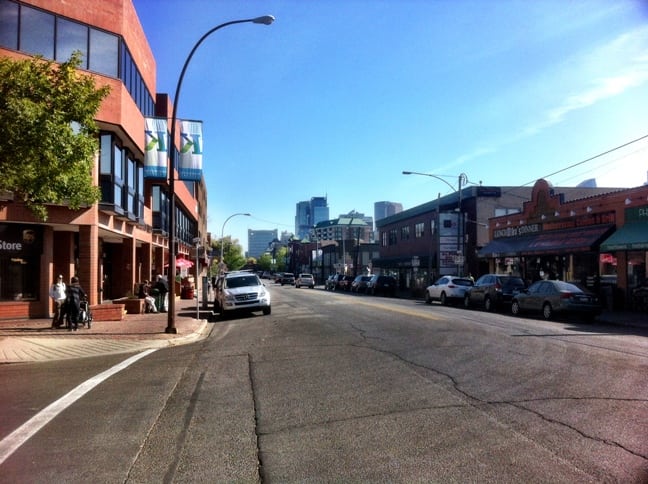 Calgary's walkable communities are some of the most desirable places to live. For the most part, these areas are found in the inner city region of Calgary and because of rapid urbanization are becoming more walkable than ever before.
Kensington, a business district in Calgary's northwest, is one of these areas. It is found along Kensington Road and 10th Street NW split between the communities of Hillhurst and Sunnyside.
Inherent to any walkable community in Calgary is an abundance of public transportation, restaurants, shops, services and other amenities, all things that Kensington is not lacking by any means.
But wait, there's also a lot more to Kensington other than its impressive list of amenities and services…
North, South, East and West
A short walk north from Kensington is SAIT Polytechnic, Alberta College of Art and Design (ACAD), 16th Avenue (Trans Canada Highway) and North Hill Mall.
Walk south and in no time you'll reach the Bow River parks and pathways. Walk a bit further than that downtown and you'll be in downtown Calgary's west end.
Heading east along the river you will arrive at the Peace Bridge (10 mins), Princes Island Park (15 mins), Eau Claire (20 mins), Chinatown and the downtown business core (30 mins) East Village and Fort Calgary (35 mins), and the Calgary Zoo (45 mins). *
On the other hand, heading west also takes you to a ton of great locations including Point McKay and Edworthy Park (25 mins), Bowmont Park (45 mins) and eventually, Bowness (60 mins +). *

* - estimated time from personal experience
As you can see there is no shortage of nearby places that are well within walking distance from any home or condominium in the Kensington area, making it one of the best, most walkable Calgary communities there is!
Amenities and Services
What if you prefer staying put in the heart of Kensington? No problem! As mentioned above, there's a full spectrum of amenities and services to fulfill all your needs such as...
Running Store (for all your athletic running needs)

The Cushy Life (high end furniture, accessories and design shop)

Brooklyn (men's clothing store with the latest trends)

Fabutan (for pre-vacation or year round tanners)

James and Dickson Clothiers (classy men's clothing store)

Mission Snowboards and Skateboards, The Source (for all your skate and snowboard needs)

Rocket T-Shirts (create customized t-shirts and other clothing)

GNC (promote your health with GNC's premier supplements)

HSBC, BMO, Scotiabank (take care of all your banking needs)

Westmount Animal Clinic (for your veterinary needs)

Safeway, Second Cup and Sunnyside LRT Station (essential!)
See a list of my absolute favourite shops at Shopping in Kensington today. Also, hat's off to the countless other businesses and services that make Kensington a go-to place for many who live in the inner city and for workers on the way home to the northwest from downtown.
Restaurants
Kensington has even been called a restaurant district because of how many awesome places there are to eat that serve a wide diversity of cuisines. Some of my favourite food and drink establishments are…
Tandoori Hut (this Indian cuisine will blow your socks off)

F.A.T.S. Bar and Grill (pub food)

Vendome Café (baked goods, breakfast / brunch, hot drinks)

Peppinos (one of the best Italian deli's around)

Muse Restaurant and Lounge (romantic French restaurant)

Muku Japanese Ramen (authentic Japanese soups and other cultural foods)

Ristorante Pulcinella (upscale gourmet Italian cuisine, one of the best)

A Touch of Ginger Delight (cheap, healthy and tasty Vietnamese cuisine)

Red Ember Japanese Cuisine (one of the best sushi restaurants in the Hillhurst area)

Winebar Kensington (tapas and fusion cuisine)
These are only some of the top notch restaurants you'll find in Kensington. You'll never know what kind of restaurant or food establishment you'll find when walking along Kensington Road or 10th Street NW that will cause your curiosity, and perhaps even your cravings to kick in at a moment's notice.
Walk, Live, Play in Kensington
At any given time there are several living opportunities in the Kensington area. Some are inner city homes, while others are new and resale condominiums.

If you would like to begin looking for a home in the Kensington area, see our Kensington Calgary Condos for Sale to find detailed information on new and resale condos.

For inner city homes, check out these Sunnyside Calgary Homes for Sale as well as our Hillhurst Calgary Homes for Sale today.
Questions about Kensington?

…from an experienced REMAX Real Estate Professional and get the best value! Call me anytime or message me below, I would love the opportunity to help you accomplish your real estate goals.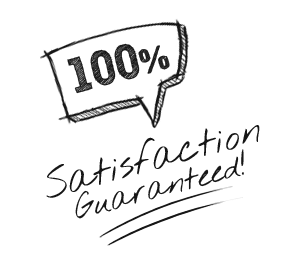 [gravityform id="35" name="Here to Help" title="false" description="false"]