Lido Condos – Another Battistella Project Coming to Kensington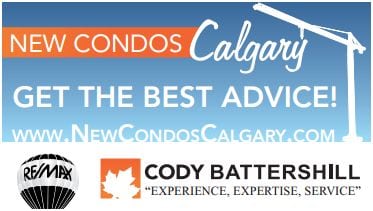 Battistella Developments has announced plans to build another new original condo development in the heart of Kensington.
Named Lido Condos, it will be Battistella's second project to debut in the highly desirable area often regarded as one of Calgary's most vibrant and eclectic business districts.
Quick Facts
One to three bedroom units

From 450 to 1400 square feet

Estimated completion in 2016

For pricing, please contact me anytime
Location
Lido's location on the corner of 10th Street and 2nd Avenue NW will place it on the forefront of the Kensington strip.
The building will include street level retail, public underground parking and an exciting new boutique hotel, new amenities that will be great additions to the already thriving business district of Kensington.
Find out more about the local neighbourhood at our Kensington Calgary Walkable Community profile today.
Battistella Developments
Battistella Developments has a long history of new condo developments in Calgary's inner city. Two of their most recognizable projects are Chocolate and Colours; both are located a short distance away from each other on First Street in Victoria Park.

Pixel Condos is their most recent project and quite similar to Chocolate and Colours, is only a block away from the proposed location for Lido Condos. Pixel has few remaining studios, one / two bedroom and townhomes left as it nears completion. See more New Kensington Condominiums here.

As a Calgary Condo Expert, I have intimate knowledge of all of Battistella's condo developments and would be happy to provide you with in-depth information on every one of their current / past projects. If you would like to know more about what to expect from the developer please call me anytime or message me below.
New Condo Guides
New Condo Insiders Guide – your ultimate guide to new condos with several in-depth guides and tips on how to make a successful purchase
Questions about Calgary Condos?

…from an experienced REMAX Real Estate Agent today. If I can help you accomplish your real estate goals in an expert, service focused manner send me a text, fill out this quick message form or call anytime at 403-370-4180.