Los Chilitos Calgary Restaurant Review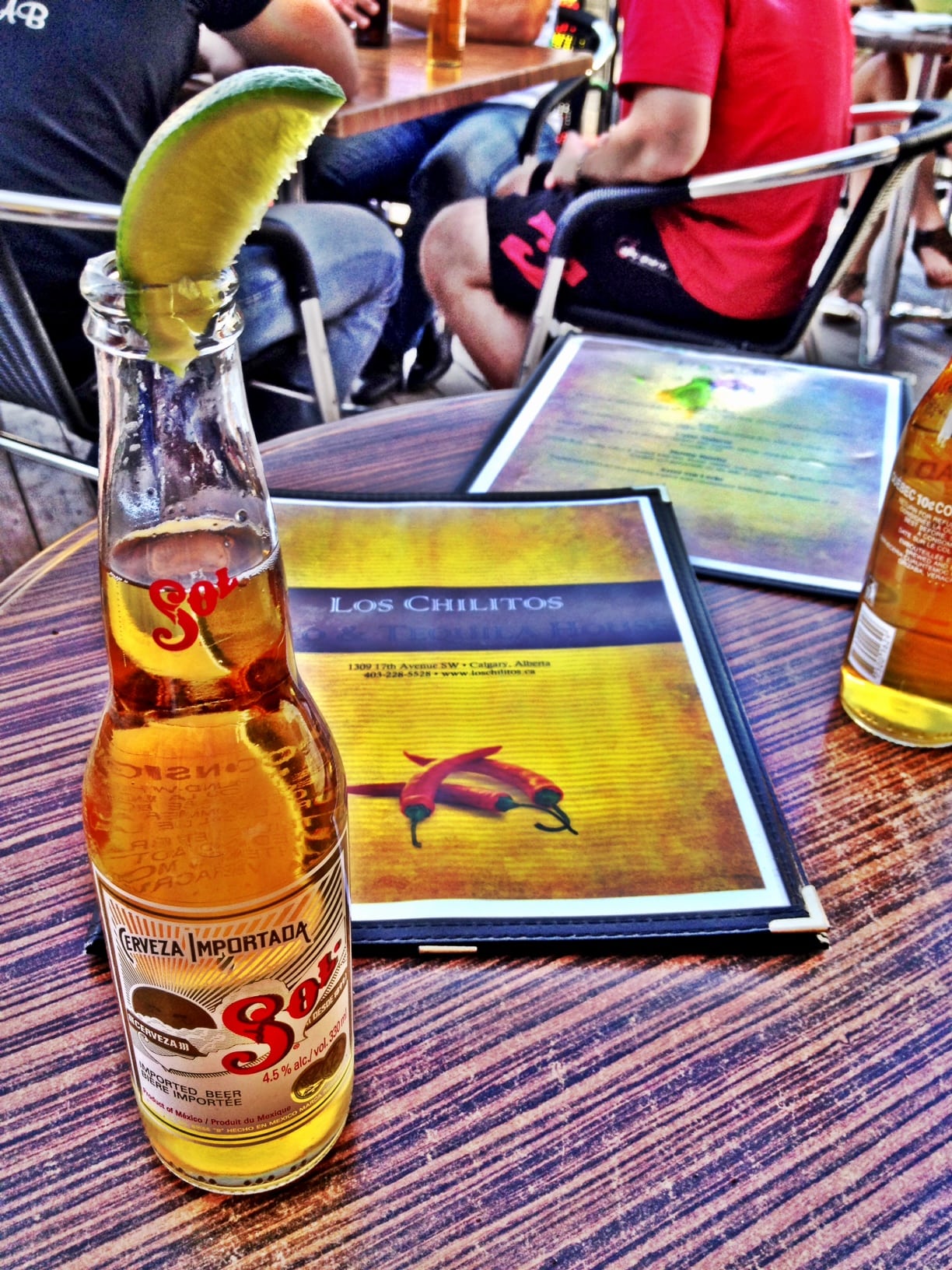 If you are looking for some delicious and authentic Mexican food, then Los Chilitos on 17th Avenue SW in Calgary is your best bet! No other Mexican restaurants in Calgary even compare to the quality of food found at this fine restaurant. One of the things I immediately noticed was that everyone working inside including the kitchen staff, appeared to be of Latin descent; meaning the Mexican food at Los Chilitos really is authentic Mexican cuisine, and it sure tastes like it!
Walking into Los Chilitos gave me flashbacks of those tiny, little beach front restaurants I visited on some of my trips south of the United States to all inclusive resorts. It truly would have felt like I was back in Mexico on this particular night if it wasn't for the wet, gloomy weather. The interior of Los Chilitos further enhances the euphoria of thinking you are somewhere else than Canada with its wooden furniture, finishing's and Aztec style decor. Servers are extremely friendly, and do their job well. One thing about the venue is the fact that it is quite small, creating a bit of cluster if you are with a large party or if you are visiting on a busy night. Wait a second…it is always busy, so be prepared to eat and drink in a typical Mexican cantina!
I decided on the Meat Taco Sampler – each of Los Chilitos 5 meats on soft corn tortillas, topped with cilantro and onion with sour cream, salsa and avocado dip sides for $17.50. This dish was recommended to me by a friend I had talked with beforehand, and boy I am sure glad I listened! Meats include Mixiote Chicken, Chilorio Beef, Cochinita Pibil, Al Paster and Chorizo, a great way to sample some savoury and delicious soft meet on tortillas while enjoying a nice, cold Corona. This dish is a must have for newcomers!!
The taste of Los Chilitos always brings me back for more. I can't get over how delicious their authentic Mexican food is, and the dining experience truly is a rewind in time that brings you back into one of those favourable Mexican cantina's you visited in the past. I highly recommend this fine Mexican restaurant to anyone who is looking for their next Latin dining experience in Calgary.
Call today for reservations if your intent on going. It will save you time instead of waiting in line!

Los Chilitos Taco & Tequila House

1309 17th Avenue SW, Calgary, AB

Phone Number – 403.228.5528