Mayfair Calgary Luxury Homes
July 19, 2013
By Cody Battershill

Mayfair Calgary Luxury Homes
Mayfair is a luxury community in Calgary's southwest bound by Glenmore Trail, Elbow Drive, the Glenmore Reservoir and the luxury neighbourhood of Bel Aire.
Established in 1957, many Mayfair homes have experienced some level of renovations over the years.
Mayfair is a neighbourhood where people tend to stay for the long term and typically has less available listings because it is smaller in comparison to other Calgary luxury communities.
Location
[mappress mapid="62"]
One of the most desirable features of Mayfair Calgary is its location. Situated on the east embankment of the Glenmore Reservoir, residents have full access to the highly regarded network of parks and pathways found along the reservoir and up the Elbow River to the north.
Amenities and Services
Mayfair Calgary homes are extremely well located in the heart of the southwest. Residents are provided with all the necessary amenities for a comfortable and convenient living experience just minutes away from their homes.
Chinook Mall – One of Calgary's best shopping malls is only a 5 to 10 minute walk from Mayfair. Whether its retail you need, a visit to the bank or perhaps the use of professional services, Chinook Centre has it all!

Macleod Trail – One of Calgary's most useful amenity corridors with countless business and services including restaurants, home and garden warehouses, professional services, recreational facilities, public transit, gas stations and much more.

Westhills + Signal Hill – Only 5 to 10 minutes away driving west on Glenmore are these two shopping centres with more than 100 businesses ready to serve, although you'll likely already find what you need much closer to home on Macleod Trail.

Downtown + Beltine – A few minutes north of Mayfair is downtown and the beltline areas, home to some of the best there is in Calgary when it comes to entertainment venues, restaurants and shops.
Mayfair Schools
Public Elementary / Junior High – Elboya – 4804 6th Street SW – 403-777-7760

Public Senior High – Western Canada – 641 17th Avenue SW – 403-228-5363

French Immersion Elementary (k-4) – William Reid – 1216 36th Avenue SW – 403-777-6940

French Immersion Junior High (5-9) – Elboya – 4804 6th Street SW – 403-777-7760

French Immersion Senior High – Western Canada – 641 17th Avenue SW – 403-228-5363
Mayfair Demographics
Ages 24 and below – 36.9% (2011)

Ages 25 to 54 – 33.6% (2011)

Ages 55 and up - 29.4% (2011)

Average household income - $62,913 (2005)

Percentage of population with a High School Diploma or higher – 89.0% (2006)

Ratio of residents who own their property – 59.0% (2006)

Ratio of residents who rent their property – 41.0% (2006)
Mayfair Community Borders
West – Glenmore Reservoir
Looking for that next best luxury home in Calgary? Search all Calgary Luxury Homes on the MLS now!
Questions about Mayfair Calgary Homes?

... from an experienced Calgary REMAX Realtor! Call or text me anytime at 403-370-4180 or if you'd like you can message me below and I'll get back to you within the hour. I am looking forward to helping you accomplish your real estate plants!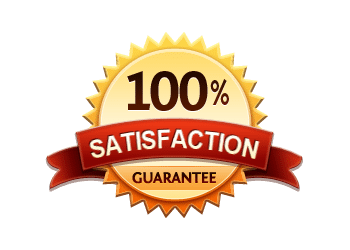 [gravityform id="35" name="Here to Help" title="false" description="false"]