Thinking of Moving to Calgary? Everything You Need to Know…
Moving to any new place can be very exciting (especially when your destination is Calgary), but on the flip side, can also be quite frightening at the same time. Truth is that relocating can be a difficult task for anyone, one that involves many tough decisions like leaving behind a familiar setting and people we love.
It could be that you will miss your friends and family, local culture or previous job amongst other things. As unpleasant as all of this could be, I am here to tell you that you are on the eve of bigger and better!
Moving to Calgary means new opportunities and a fresh start for you and your family. If your not enthused just yet, than please read on as I am going tell you why moving to Calgary should be as exciting as it gets!
This city is a wonderful place where you will be welcomed with open arms and when looking back in five or ten years time you will be glad you decided to relocate to this wonderful city!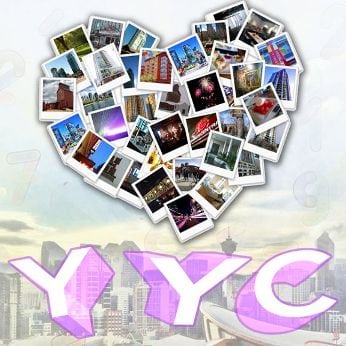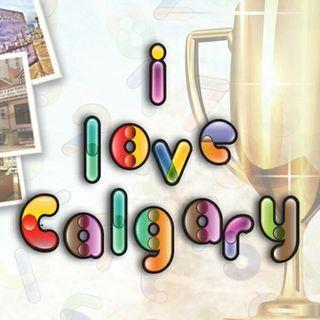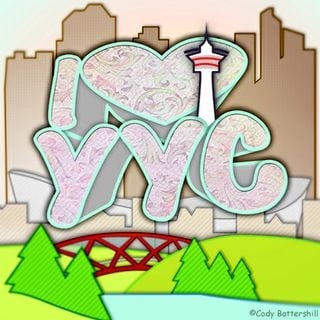 Calgary, Alberta is…
Calgary is situated in the western Canadian province of Alberta, about a 45 minute drive east from the Rocky Mountains. Established at the congruence of the Bow and Elbow Rivers, the city is located in a hotspot for a favourable weather phenomenon called Chinooks that can change a winters day from cold to warm in a matter of hours. Besides having Chinooks, Calgary has more days of sunshine per year than every other major Canadian city.
The city has a truly awesome location in southern Alberta within moderate driving distance to a number of beautiful lakes, world-class ski resorts, national parks and the U.S. border, not to mention an International Airport with direct access to a majority of the world.
Why Should I Consider Moving to Calgary?
Calgary is the Strongest Economy in Canada, is the Cultural Capital of Canada and is one of the Our Nation's Safest Major Cities! It has also been named the 5th Best City to Live in the World by Economist Magazine for five consecutive years in a row (2010 – 2014), a report that considers 30 different factors including safety, health care, stability, environment, education and infrastructure.
Calgary is home to North America's Largest Network of Pathways with over 700km of paved trail connecting natural areas, parks and communities. All of these and more contribute to the high standard of quality of life and healthy environment that the city boasts.
What Opportunities Are in Calgary?
Moving to Calgary is an exciting opportunity for those looking for a new and sometimes better paying job away from home. As North America's Job Leader with more than 90,000 new employment opportunities to be created over the next 5 years, you are sure to find a suitable job once you arrive!
Calgary is also Canada's Millionaire City, speaking volumes for the possibility of success in a new entrepreneurial endeavor done right. Also, don't forget the city has over 40% of the world oil & gas companies head quartered here and on a per capita basis has more head offices than any where else in Canada!
Making the best out of a new job in a new city might not be as satisfactory as expected if your wage or salary isn't as high as you would like. As Canada's 2011 leader for highest annual average income per capita at $54,364 and set in a province seeing steady wage increases, surely an opportunity will arise to be able to achieve the success you've always dreamed of.
Another bonus is the non-existent sales tax, giving Calgary and the rest of Alberta the lowest tax rates in all of Canada. Money isn't everything and in Calgary you will be affluent in your standard of living too, while enjoying a city of unparalleled economic opportunity.
Calgary's strong economy provides businesses with the perfect setting to flourish. Calgary is the Canadian leader for highest concentration of corporate headquarters per capita with six head offices for every 100,000 persons. A well-diversified range of businesses from energy to environmental, health to manufacturing and more provide ample opportunities for blue and white-collared workers to enter the work force.
Starting the new business you've always dreamed of in such a dynamic and prosperous city could open up the opportunity for its success and cause life to change for the better.

Healthy Living
Calgary has state of the art medical facilities and is home to some of the most influential research centres in Canada. Apart from these two facts, a healthy lifestyle is promoted by 700km of pathways connecting city parks, natural areas and communities; a very popular local attraction used by many.

Over 7500 hectares (75 square kilometres) of public green spaces and parks are integrated into each and every part of the city and can be used for a number of leisurely activities. Calgary is also a very clean city and is one of the three only places worldwide who claim to be rat-free, alongside Antarctica and the Arctic! The city is also home to a baby boom with more babies being born then anywhere else in Canada and has the lowest average age in the entire country.
Diverse in Culture
Cultural diversity in Calgary is a huge part of its identity. Approximately a quarter of all citizens are foreign born and over 120 languages are spoken. New Calgarians bring with them their traditions, ideas, foods and religions from all over the world to Canada, creating vibrancy and a variety that has become as much a part of the identity of the city as the maple leaf is to the nations flag.

Calgary has the most successful employment rate and fastest job allocation rate for immigrants in Canada. Many companies are looking for workers to fill important positions and in some industries there are huge labor shortages.

If there was ever a good time for moving to Calgary to find economic opportunity, this is it. It's no wonder so many have chosen to move here!
High Standards of Education
Educational standards in Canada are high and a degree from most of its post-secondary establishments is recognized world-wide. Did you know that Calgary is home to the largest percentage of people educated by a post-secondary institution in all of Canada?

A full spectrum of educational opportunities provides a little something for everyone, so chances are if you are thinking of going to school that you will find the program you are looking for. The public educational system is top notch and a number of renowned private schools exist as well.

If your considering moving to Calgary, be assured the educational system has only the highest of standards and will teach your kids well.
Things to Do in Calgary
Find many enjoyable activities and events happening daily in town. As an internationally acclaimed city, groups and entertainers from outside of Canada are taking notice of the city and bringing their talent here.

Calgary is home to world-class entertainment and world-class communities with their own culture and character such as Victoria Park, Marda Loop and more. A number of festivals are held annually as well in the city and attract their own international attention.

Whatever it is the heart desires, chances are Calgary or the nearby Rocky Mountains have it. Check out our Top Indoor Activities and Top Outdoor Activities today!
Safe Place to Call Home
One of the best things about moving to Calgary is how safe it is. The city was one of the safest major Canadian cities in 2011 as reported by Maclean's Magazine.

It is a very livable city with friendly people and anyone looking for a safe place to raise a family in and / or live is looking in the right place. In light of recent tragedies around the world, it is easier to appreciate the safety found when living in Calgary.
Reasons Why I Love Calgary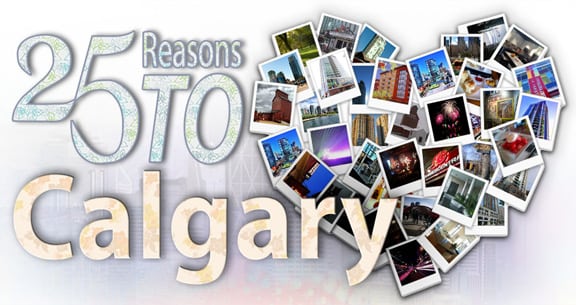 Hello, my name is Cody Battershill, a born and raised Calgary supporter through my social media page Calgaryism.
I am going to tell you reasons why I love this city so much so you can see what living here is like from a resident's viewpoint.Don't get me wrong; I am not saying my opinion is the only one, but living in this city for over 30 years has given me the opportunity to see everything it has to offer and take part in its success. Let me quickly share with you some reasons why moving to Calgary is a good idea! Check out the original article at 25 Reasons Why I Love Calgary.
Is found in the province with the lowest taxes in the whole country
Ranked as the 5th best city in the world to live in by the Economist
Strongest economy in Canada and is home to a full-spectrum of industries
Close to the Rocky Mountains, the ultimate recreational playground
One of three places in the world who claim to be rat-free
Highest average income per person and highest annual household income in all of Canada
Hundreds of green spaces, parks and natural areas offering ample recreational opportunity
Home to North America's largest network of interconnected pathways
Highest % of home ownership in Canada
Hosts the greatest outdoor show on earth, the Calgary Stampede
One of the healthiest and safest major cities in the world
Has an international airport with flights to and from many world destinations
An active economy with no major downturn in sight
10 Things to Consider before Moving to Calgary…
1 – Size Matters
Size truly does matter when it comes to what kind of place you want to live in. Does a smaller town or village suite your lifestyle? Or is a big city like Calgary more you?

Living in a smaller town or village most often gives residents opportunity to become a part of a strong local community, creating a sense of safety and peace of mind while being in more of a natural setting. On the flip side, the big city has more job opportunities, amenities, services and culture.

If you are moving to Calgary, know that is it a very large city for its population density, covering 848 square kilometres (327.4 square miles) and you will find everything you need!
2 – Weather and Climate
Do you like hot or cold? Sunshine or rain? Is the local climate going to facilitate you and your family's favorite activities?

Living in a city that will permit you to engage in your favourite activities will make your living experience more enjoyable. Also, consider any health conditions which might be affected by extreme hot or cold conditions.

Calgary weather can be quite unpredictable; either moderately hot, or very cold and low humidity. Moving to Calgary? One awesome feature of our city is the winter Chinooks, changing a day in the winter from cold to warm very quickly.
3 – Employment and Business Opportunities
Are you moving to Calgary because of a job opportunity? Doing a little bit of research will go a long way in determining if there is a chance to acquire a job upon arrival.

It is extremely important for Calgary to be able to supplement you with a steady income. Our city has a diverse array of industries, so finding one relating to your set of knowledge and skills shouldn't be too hard to do.
4 – Transportation, Education and Health Care
Are you looking to put your kids into private school?

What about post-secondary institutions for when they get older?

Are you or members of your family going to be relying on the public transportation system?

Is the amount of health care services and clinics enough for you to have peace of mind?

Does you or your family have any special medical conditions that require special medical facilities and treatment?

These factors are extremely influential in determining whether moving to any place will work for you. Moving to Calgary? No worries, as our transportation, educational and health care systems are continually improving and expanding to accommodate the ever increasing population.
5 – Culture and Entertainment
Outdoor or indoor activities? Festivities or rest and relaxation? Considering what is important for you when it comes to culture and entertainment can make or break your living experience.

As the multicultural capital of Canada, chances are Calgary can provide most of what anyone would need.

From dozens of monthly cultural festivals to world class sports and events, there is a little bit of something for everyone in Calgary. And the list of things to do in our city is only getting bigger as time goes on…so why not move to Calgary!
6 – Security and Assurance
What kind of environment will your new living home be found in? Is it safe, secure and healthy to be a part of? What is the crime rate? And more specifically, what do you know about the neighbourhood you are thinking of moving to?

It would be extremely unfortunate to move to another place then find out about its true colors first hand. Doing a little bit of research goes a long way in determining if your future community would be a safe place to live. See our Best Areas of Calgary to Live in today! Are you thinking of moving to Calgary?… Our city is one of the safest major Canadian cities!
7 – Environment
It is natural for some to be actively involved in outdoor activities and events. There is something inside of some of us calling us to come outside and enjoy being in natural environments.

So the question becomes, are you an indoor or outdoor person? If you are moving to Calgary, don't be worried as our city has the largest network of paved pathways in North America and has ample outdoor recreational opportunity everywhere!

And if its indoor recreation you are looking for, YYC has a huge list of facilities you will find useful.
8 – Cost to Live
How much is it going to cost to live? Is it affordable for your budget? Doing a bit of research on transportation, food, education, entertainment, housing and other costs before moving to Calgary is extremely important!

As Canada's economic strength, Calgary is teeming with opportunities to make a decent income, but goes hand in hand with an increasing cost of living. Can you afford moving to Calgary?
9 – Spirituality
Finding a compatible community where you can engage in your religious activities and events unhindered is extremely important!

For those moving to Calgary, know that our city is Canada's cultural capital, with a full spectrum of local religious and cultural associations. You are free to practice any religion you choose!
10 – Political Setting
Is the local political climate going to be compatible with your values and beliefs?

Are there any government rules in place to prevent you from engaging in extremely important, must-do activities?

Is there a social structure in your new community and/or city that will affect your living circumstances?

Considering all of these factors are important in determining whether you will fit into the political structure of your new home.
Moving to Calgary?
So, are you excited? I hope so! I am your resource for all things Calgary! From the Best Areas to Live In to the Best Places to Eat, I am always available as a resource to you!
Together we can make your move a success and accomplish your real estate goals. Call me directly at 403-370-4180 or message me below using the contact form to get started in the right direction!
For more on moving, be sure to check out these great articles!