National Beer Hall Calgary Restaurant Review
June 22, 2012
By Cody Battershill
National Beer Hall in Calgary Restaurant Review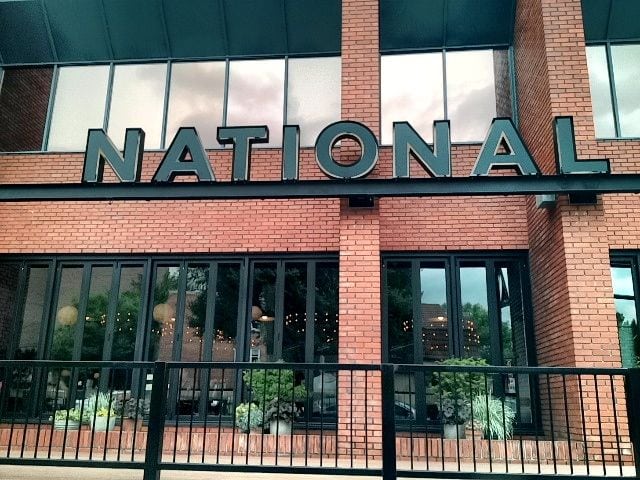 There is a new kid on 17th Avenue SW and it's taking Calgary by storm. National, another brainchild from the Concorde Entertainment Group, the same folks who injected West, Model Milk and Double Zero into our city, recently opened their doors taking over the club formerly known as Mercury.
There seems to be a new bar opening every month specializing in beer. National maintains the concept and essence of a traditional beer hall complemented by a bright and spacious atmosphere. The communal benches are always a nice welcome and essentially an open invitation for like-minded beer lovers to join your conversation.
Upon being seated, you are presented with a substantial selection of local beer on the menu; on tap or bottled. Stanley Park was a wise choice ... refreshing with a hint of citrus made this the perfect choice for a hot, sunny day.
When glazing over the menu, I noticed the pulled chicken sandwich with Swiss cheese, pickles and sriracha sauce. Stop, you had me at sriracha. The blended flavours of sweet and spicy transformed this sandwich from ordinary into extraordinary. The sandwich came with a side order of fries which underwent a rigorous thrice-cooked process - baked, blanched then fried.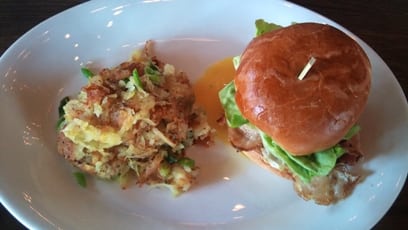 My dinner companion ventured onto the all-day breakfast section choosing the fried egg sandwich. There is something taboo about having breakfast for dinner, but that guilt disappears quickly after the first few bites. The crispiness from the egg and bacon with the melt-in-your-mouth avocado goes wonderfully together.
The dessert menu was taunting me so I gave into temptation and had the fried mars bar with vanilla ice cream. The experience reminded me of a Ferraro Roche chocolate; the crispy shell with melting chocolate from inside...heavenly.
National has an excellent selection of beer, delicious food and attentive staff. That's what makes National distinctive from the rest of the beer markets. Better watch out because this new kid is here in Calgary to stay.
National Beer Hall
550 17th Avenue SW, Calgary
Phone – 403.229.0226
National is also a great place to meet and connect with people. For other great locations to do the same, check out these Best Calgary Networking Spots!