Native Tongues Taqueria Calgary Restaurant Review
December 6, 2015
By Cody Battershill
Native Tongues Taqueria Calgary Restaurant Review
If I could eat out at one restaurant every single day without having to keep my weight in check, Native Tongues Taqueria would be it!
I'm not saying that this new Mexican restaurant serves unhealthy food, but just that everything I had was so good that I couldn't get enough of it.
The first time around I had a bit of trouble navigating the menu, as most people will with items named in a foreign language, but our server was quick to recommend some great things to try our first time around – and boy oh boy, she nailed it!
No wonder this place has made it onto our list of 3 New Outstanding Food & Drink Establishments You Got to Try!

*10 rated as the best
Location
[mappress mapid="221"]
Atmosphere & Service
One thing I really liked about Native Tongues interior was the open-concept feel and quaint décor which had a neat Latino-style touch to it. Inside you'll also notice the open-kitchen with chef's working hard as well as an impressive selection of tequila – ranging from cheap to super expensive and tasty – lining the wall behind the bar area.

Our servers were on point with giving us a good recommendation as first-time visitors, as well as explaining any of the menu items we were curious about. One thing they did say though was that anyone who is Mexican or has Latin heritage usually order three things: the lengua, octopus and lamb. A good suggestion for next time!
Our Orders
Lengua – beef tongue, white onion, cilantro - $3.95 per taco –
Served with housemade soft corn tortillas, the beef tongue was rich in flavour, incredibly lean and soft to chew considering most tongue I've had has a gritty texture…. and for only $3.95 a taco, at least one lengua is a must try.
Chorizo con Papas – chorizo, potatoes, white onion, cilantro - $3.95 per taco –
These chorizo tacos I'd put in the same delicious category as the lengua, although the potato on the inside gives it a bit different taste than straight beef. If you're looking for more than just meat, I'd recommend the chorizo con papas for sure.
Carne Asada – 18oz rib eye, guacamole, salsa fresca, cebollas, agua chile, white onion, avocado, cilantro - $60.00 –
This massive steak was seared on the grill to perfection, not to mention it was doctored up with some Mexican spices to make it a real treat.

Its cut into thin slices from end to end to make it easy to combine with the other ingredients that come with the dish: a few different dips, white onion, cebollas, chile and a memorable sea cucumber found off the coast of Mexico. I forget its name, but try it!
Overall our eating experience at Native Tongues Taqueira was a memorable one that will lead us to come back for more very soon. I highly recommend this place for a fun finger-food style meal with the family, friends or even that date you plan on going out with this week. Check it out!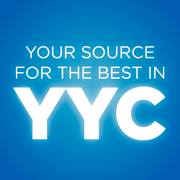 Native Tongues Taqueira
Address – 235 12th Avenue SW, Calgary, AB
Phone Number – 403-263-9444
Join Us
Looking for more of the best local restaurants? If so, we invite you to give us a like at Calgaryism on Twitter, Facebook or Instagram and stay updated with foodie photos, activities & events and much more! We hope to see you there!