New Calgary Condo Guide – Choosing the Right Condo Plan
September 13, 2012
By Cody Battershill
Choosing the Right Condo Plan for Your New Condo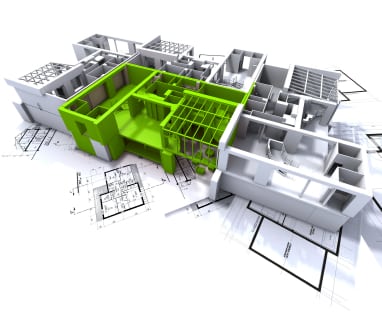 Navigating your new condo purchase brings with it decisions and the uncertainty of questioning if you are indeed making the best choice. Today I will discuss another of these choices and why you need an expert when buying a new condo in Calgary.
When choosing a new condominium you may be buying off of a floor plan or virtual walk through so it is important to really consider the pros and cons of the unit you are buying.

How will it function?
How does it suit your needs?
Will it have good resale potential?

These are 3 questions that are in the forefront of every buyers mind when making that choice.
In 2006 the province changed the building codes to allow new condo developments to have bedrooms without windows as long as they were properly serviced by fire sprinklers.
For new condominium developers this was a welcome decision as they can now market space as a bedroom that was previously only a den or flex space, changing the sales dynamic and boosting the perceived desirability of certain units. It also allows for more flexibility to maximize the sellable square footage of each floor plan.
For buyers this may or may not be a good thing. In a house, a bedroom is not technically a bedroom without a window and a closet, while in a condo there is more room for interpretation.
On the resale market I have found through personal experience that condos with "bedrooms" that don't have windows don't typically receive a warm welcome from buyers.
So, the question becomes what is your personal preference and does the value make sense for the potential trouble you could encounter when reselling? Would you sleep and make your bedroom in a room without a window for 3-5 years while you owned that particular property?
Buyers may or may not know exactly what they are getting themselves into and that is why you need expert advice when purchasing a new Calgary condo.
Let me be your new Calgary condo guide. Contact me today and make a smart move.

[gravityform id="10" name="Contact a Calgary Condo Expert"]