New Calgary Condo Guide – Condo Documents
May 6, 2014
By Cody Battershill
New Calgary Condo Guide to Condo Documents
Calgary's new condo market is red hot - which is a good thing if you are a buyer looking for that perfect new condominium. By no means are you limited to a select few price points, designs and locations and have a choice when it comes to which new Calgary condo and developer you want to buy with.
While several factors play into determining if a condominium is right for you, one of the most important is proper review and understanding of the condo documents.
Information in Condo Documents
When you buy from a developer, they are legally obligated to provide you with a disclosure statement; or condo documents if you will.
These provide you with crucial information on your purchase agreement and on the developer such as:
Condo bylaws, an important one for pet owners

Current budget of the developer

Copies of the latest financial statements of the developer

Plans for the proposed or existing new condominium

Phased disclosure statement if the building is part of a phase development

Interior finishings, recreational facilities and any other special features

Condo fees (or a temporary estimate) for your unit based on current market

Notification of your right to cancel the purchase agreement within 10 days
As with any new condo purchase in Calgary, I advise that you buy with a developer who has experience in building that type of condo you choose to buy in and has a proven track record with past customers.
They know their responsibilities when it comes to condo documentation and are much more likely to successfully build their proposed condominium without issue.
Cancelling Your Purchase Agreement
After you sign on the dotted line, you have 10 days to cancel your purchase agreement under the Condominium Property Act.
One very good reason to cancel your purchase agreement is if you have not received all the condo documents from the developer. This is a huge red flag and can cause speculation as to if there is information they may not want revealed for whatever reason.
If you have made a purchase agreement, are approaching the 10-day limit, haven't received all the condo documents and are unsure of what to do, contact your real estate agent and they will advise you accordingly.
Phased Developments
If you happen to be buying a new Calgary condo that is part of a phased development, then you should receive a copy of the phased development disclosure statement in your condo documents. It will provide information on:
Minimum and maximum number of suites to be built in the development

Description of suites and common properties in each phase

Description of the how each phase will look and its compatibility with that of other phases

How much capital the developer will contribute to common expenses throughout each phase of development

How the developer will assign administrative costs to owners of each phase of the development

What will happen in terms of administrative costs and the developers' budget if future phases remain incomplete indefinitely
It is important to get a full understanding of what a completed phased development will look like before making a decision to buy.
It has happened where some have found a unit with a great view only to have it blocked by a future phase two or three years later.
IMPORTANT!
At the end of the day, the most important thing is that you have all the available and current condo documents, understand your rights and obligations as an owner and are satisfied with all the information contained therein.
I highly recommend getting your new condo documents reviewed by a professional sometime during the 10-day grace period. As an experienced Calgary Condo Expert, I work with a condo document review specialist who can assist you in understanding the fine print.
More New Condo Tips
New Calgary Condos Winter Update 2014

15 Tips to Buying a New Condo in Calgary
Questions about New Condos?

…from a top producing REMAX Real Estate Agent today! Call me anytime at 403-370-4180 or message me below and let's make your condo goals a reality!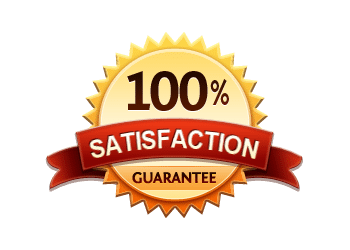 [gravityform id="35" name="Here to Help" title="false" description="false"]