New Calgary Home Buyers Guide – Choosing a Community
February 14, 2015
By Cody Battershill
New Calgary Home Buyers Guide – Choosing a Community
Buying a new home in Calgary is as exciting as it gets, especially considering how many different options there are in terms of builders, neighbourhoods and location.

Essential to the new home buying process is finding a community that has everything – or most of everything – that you need to be satisfied with your purchase to the fullest. And if you're building from scratch, that includes finding a lot to your liking. Read more at New Calgary Home Buyers Guide – Choosing a Lot.
Here are some simple steps you can take to make sure that the community you do end up choosing to buy in is the right one for you.
Ask Lots of Questions
During the new home buying process – including the time when you're saving for a down payment, qualifying for a mortgage and so on and so forth – it's easy to become overwhelmed with all the things that need to be done.
Having said that, it's important that you slow your life down and really consider what you need out of a new community without any distractions.
One way to do that is to ask yourself questions like the ones seen below. If you have a bunch of them, try writing them down along with your answers for organizational purposes:
Do I need a new community that is family-friendly, i.e. abundant park space, in-community public schools, lots of other children in the area, active community centre?

How long am I willing to travel to get to work and would public transportation be an option?

If I needed to get groceries or other day-to-day amenities, how long would I be willing to drive to get them?

Am I looking for a neighbourhood with more than the usual in terms of public amenities, i.e. outdoor skating rink, pool, tennis courts and a lake to name a few?

Would a walkable lifestyle be of interest to me or anyone else in my family?

Are outdoor parks and paved pathways essential to mine or my family's lifestyle?
Answering all of these and any other questions that are important for you will have you well on your way to getting the most satisfaction out of your new home purchase. See all of our Calgary Home Buyers Tips today.
Do Some Research
Doing research on neighbourhoods could very well be the most relaxing part of the new home buying process.
It's as easy as grabbing your labtop or smart tablet, laying down on the couch or in bed and googling any potential candidates you are considering. If you aren't sure of where to start looking, see our Best Areas of Calgary to Live In today.
Some important things that you'll want to search on the internet for include:
Latest crime statistics - usually found on the Calgary Police Service's website

Community centre information - membership fees (if applicable) and activities offered throughout the year

Future plans for development – will there be any strip malls, schools or additional green spaces built in the future?

Surrounding area development – is there any future amenities planned outside of the community that could possibly increase or decrease your property value? I.e. a new and noisy highway, recreational facility or shopping centre?
These are just a few of the important aspects you'll want to cover. If there is information about a new community that you are looking for and can't find it, you can also call your real estate agent and they will be happy to help.
Get Out and See It
Seeing a neighbourhoood first-hand is of course one of the best ways to determine if it could be a good fit for you. W
While visiting you may discover some characteristics that you really enjoy, or, ones that don't work for you at all, which is why it is an essential part of any new home purchase.
If you're a real keener, you could even ask some locals about what they like / don't like about the neighbourhood and if they would recommend moving in.
That way there won't be any surprises after you have signed on the dotted line.
Questions About Calgary Real Estate?

Make the most informed decisions when buying a new home in Calgary and get the best advice! Call me anytime at 403-370-4180 or message me below, I am looking forward to helping you accomplish your real estate plans!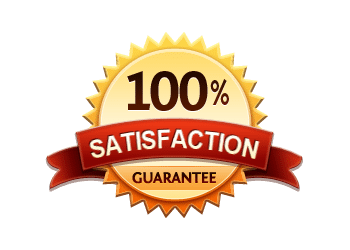 [gravityform id="35" name="Here to Help" title="false" description="false"]