New Calgary Home Buyers Guide – Choosing a Lot
November 22, 2014
By Cody Battershill
New Home Buyers Guide to Choosing a Lot
A lot is not only just some piece of land or pile of dirt that your new home will be built on. In essence, it is the foundation for your home and future as a result.

When looking for that perfect new home in Calgary that will fit your wants, needs and lifestyle best, it's important to get just as excited for shopping for a lot as the home itself.
Here are a few things to keep an eye out for if you plan on building a new home from scratch in the near future. Also see our full list of Calgary Home Buyers Tips today.
Direction
One of the most crucial aspects of choosing the right lot is to consider its directions relative to the movement of the sun.

For example, a lot with its front facing east and back facing west will have lots of sunlight coming into the front of the home during the morning and vice versa in the afternoon– perfect for those backyard family barbecues in the summer.

That set up might also be favourable for those looking to do their morning yoga outside in the shade.

On the other hand, lots facing north and / or south are more likely to foster a new home that will stay cooler in the summer because of less amounts of sunlight entering its windows throughout the day, although these properties usually get a full day of sun in both the front and back yards.
Location
After deciding on what new community you'd like to build in, you'll want to start considering where exactly it is you would want to live.

Cul-de-sacs, for example, are perfect for families as they have little traffic going in and out, resulting in a quieter and safer setting to live in for you and the children who love to take playtime outside.

If you are looking for more space, then consider finding a corner lot to build on. You'll have much more lawn area to work with and may find that it takes away that "congested" feeling you may have experienced before when living between two other properties in a typical row set-up.
Budget
Having a budget and sticking to it is the best thing you can do when buying new. However, I cannot stress how important it is to find the right lot (and home) that will fit your wants, needs and lifestyle best.

Paying a small percentage over top your budget to get that bigger back yard, corner lot or cul-de-sac location in the community you want may give you 100 percent satisfaction in your purchase with absolutely no regrets.

At the end of the day, it's crucial that you are happy with the chosen lot and can see you and your family growing and creating lasting memories with one another on this foundation of your future.
Calgary currently has a ton of opportunities for new home buyers looking to build a customized home on a pre-selected lot. Is it time for you to find that perfect lot?
Questions About New Calgary Homes?

Call me anytime at 403-370-4180 or message me below for a prompt response. As an experienced REMAX Real Estate Professional, I will help you find the best new home fit for you for the best value. I am looking forward to your call!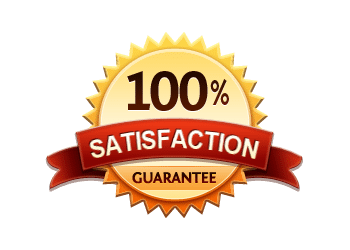 [gravityform id="35" name="Here to Help" title="false" description="false"]