New Central Library Exterior Beginning to Take Shape
September 16, 2016
By Cody Battershill
EV's New Central Library Coming to Life With Exterior Glass Shell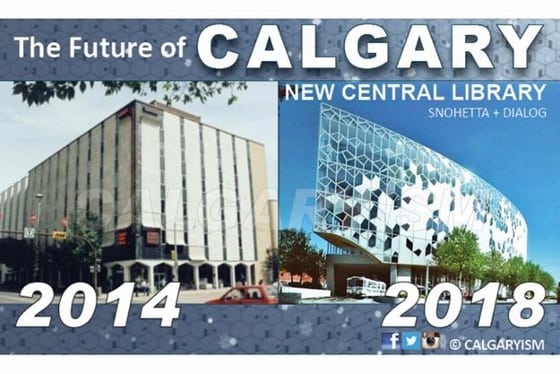 The mesmerizing glass-clad exterior of the New Central Library is now beginning to take shape! Also see this VIDEO of the New Central Library Design.
Once completed, the iconic wall of hexagons ranging in color from transparent to solid white will look like something similar to that of a cloud across the sky and embed the NCL's new downtown location in the minds of all who come across it.
One Year Later
It's been one year since the construction of the New Central library began. Now, with the exterior underway, it is beginning to look like the renderings that Calgary Municipal Lands Company (CMLC) have made for us to see.
The concrete and steel bones of the new Calgary landmark will be clad with 465 hexagonal glass panels to give it its final aesthetically appealing exterior look.
Here's some more quick facts on the exterior panels:
Every single panel is one of five shapes and is slightly different from the other

Range in size from 1.2 by 3.7 metres to 2.7 by 9.1 metres (or 4 by 12 feet to 9 by 30 feet)

Weigh anywhere between 900 to 2,500 kilograms (or 2,000 to 5,000 pounds)

Fit together like one massive jigsaw puzzle

Have a variety of transparent, glazed and fritted finishes adding unique texture to the building exterior

Integral part of the NCL's LEED Gold certification as glazed panels cover 40 percent of the exterior and prevent heat build up inside, reducing the cost of air-conditioning

Fabricated by Ferguson Corporation, a locally-based manufacturer specializing in advanced structural glass and curtain wall building enclosures

Took eight months for Ferguson Corp. to fabricate the glass panels

Will take another six months for all panels to be installed (completed in spring of 2017)
Installation of the glass panels has begun on the south side of the New Central Library. You can get a great view of what's been done so far from the corner of 3rd Street and 9th Avenue SE.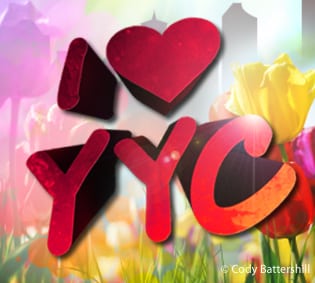 East Village News, Projects & More
Find out more about what's going on down in EV at our East Village Projects, News & Everything else including new condominiums today.
Questions about East Village Condos?

As a highly experienced Calgary Condo Expert, I promise to help guide you through every step of the transaction while providing you all the information you need to make the best decisions.
Call me anytime at 403-370-4180 or message me below for a prompt response. I am looking forward to helping you accomplish your real estate plans!

[gravityform id="35" title="false" description="false"]