5 Biggest Mistakes New Condo Buyers Make
January 8, 2013
By Cody Battershill
5 Biggest Mistakes Made by New Condo Buyers
Mistake #1 - not doing enough research to make the most informed decision

It is easy to walk into a new condo sales center and become dazzled by the fancy display, shiny show suite and all of the interesting information that you will hear and read.

The truth is how much of that information is a guarantee, how much of the forecasts are absolute and how much of that advice is being given to you by someone who's working only for you in the process?

You have to understand that new condo sales staff work for the developer, not for you!
Mistake #2 - not thinking about your resale value
When you walk into a new condo sales center you're buying a piece of real estate to be constructed, and upon its completion you will take title and possession of a physical unit. Now let's say one day you decide to sell your condo and didn't evaluate how its resale potential would be affected by things such as...
Future buildings in the area

Exposure to natural light

Parking stall and storage
...plus a multitude of other variables, then you're making a big mistake. This is why when you buy a new condo you should send me a message below and work with a new Calgary condo expert like myself. I will help you make the best, most informed decision possible when it comes to considering your new condo's resale potential and I am available to you at anytime to help you with everything related to the process and all of your questions.
My business is based on creating and maintaining relationships; let me help you today maximize your new condo's resale value in 5 or 10 years time down the road!
Mistake #3 – Getting inaccurate advice and using unsubstantiated forecasts to make critical decisions
This is a key mistake many buyers make. New condo developments always comes with a sales pitch such as your buildings location is an extremely desirable living space and will always be that way, or your new condo's potential for appreciation is sky high.
Now these might be true in some instances, but it is not always the case! As a new condo buyer you have to consider the information you are making your decision on, why you are making that decision and the probability of any forecasts coming true. Educate yourself even more at our 15 New Calgary Condo Buyers Tips.
The reality is you need to buy this new condo because it meets your condo investment goals and your life and real estate goals. Think about where you'll be in one or two or three years when the buildings ready. Ask yourself...
Thinking you'll get transferred to another office?

Plan on moving in with someone?

Will you need more space?
These are only a few of the possibilities and even then, these things aren't always planned. Regardless of what happens, by evaluating your future plans the chances that you will be caught off guard with something unexpected or too small of a living space down the road is minimized.
Mistake #4 - buying the first thing you see
There are so many opportunities and so many projects it's critical that you examine every opportunity to make sure it's the best for you and your goals. Start off with these 10 Must Ask Questions for Buying a New Calgary Condo.
Avoid being bedazzled too much by the first new condo sales centre you walk into. At the end of the road it might end up being your perfect fit, but you will never know until you evaluate several of the other new condo developments underway in Calgary. I can help educate you and give you a complete overview of what's currently for sale and what's coming up for sale.
One of the keys to preventing yourself from making this mistake is to work with a new Calgary condo expert who works for you and looks out for your best interests, an experienced realtor who has intimate knowledge of the new condo market who can be your one-stop source for all the information you need and make your new condo buying experience an absolute breeze! Working with me on your new condo search costs you nothing more!
Mistake #5 - Not working with a new condo expert realtor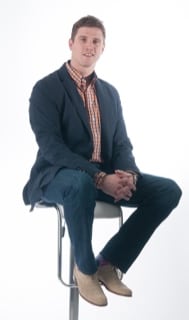 When you buy a new condo you need to ensure that you're getting the best advice and service to help you consider each and every option you have. The only way to do this is to hire a new condo expert realtor who is experienced and well versed in new condos.
A new condo expert such as myself visits different resale and new condos every day helping buyers and sellers accomplish their real estate goals. I can advise you on floor plans, buildings, locations, developer reputations, layouts, exposures, features, finishings, future projects and area redevelopment plans and give you a detailed account of how these will, or will not benefit your new condo's resale potential.
Feel comfortable knowing that every step of your transaction is being handled by your own expert advisor there to help make sure you're making informed decisions in your best interests. When you work with me on your new condo buying experience you pay nothing more for the utmost level of professionalism and knowledge I bring to the table.
First and foremost leverage my experience and advice to consider all of your options. We will look at every project on the market that fits your criteria and visit every sales centre you want in a no pressure fashion. You buy on your timeline!
REMAX Calgary Condo Expert
[pb_vidembed title="" caption="" url="http://www.youtube.com/watch?v=61sXgLB0Rq8" type="yt" w="560" h="385"]
Questions about New Calgary Condos?

Call me today at 403-370-3180 or message me below! I am looking forward to helping you accomplish your new Calgary condo goals!
[gravityform id="1" name="How Can I Help?"]