New Calgary Condos: 4 Keys to Getting the Best Deal
June 14, 2015
By Cody Battershill
Consider These 4 Keys to Getting the Best Deal on Your New Calgary Condo Purchase...
Are you thinking of buying a new condo in Calgary? If so, you probably have noticed that there are a ton of different new condos currently selling, under construction or in the planning phase.
So how do you know which one will fit your wants, needs and lifestyle best? It all comes down to service, choice, information and advice. Here are four key tips to getting the best deal on your new condo purchase:
#1 - Service
As a buyer, you deserve only the best service - and, if and when you choose to hire me to help you buy your new condo - I will provide you with only the best level of such in the industry. This starts by making the process as easy and convenient as possible for you at every stage.

My service includes sending you all the information for all of the possible projects that you could consider, as well as going and previewing projects for you to make sure they fit your criteria. I will be your one-stop source for all new condo information, which means you don't have to phone multiple developers or make several visits to different sales centres.

I will pick you up and take you to or see everything if you request it, or we can meet whenever and wherever you'd like. It all depends on your schedule and how I can fit into it to maximize convenience for you.
#2 - Choice
Another key part to getting the best deal is to work with a certified and experienced condo expert who will provide you with a choice between several units that all fit your buyer criteria - not just one or two.

Having a handful of choices and seeing how each contours to your criteria can lead you to discover new floor plans or design features that you do want in your new condo, and result in you being much more satisfied with your purchase.

As a REMAX real estate agent with over 12 years of experience in the new condo market, I can help you weigh every option and provide you with the pros and cons of each development upon request.
#3 - Advice
As your new condo specialist, I will review the information on every project and and do the research on your behalf. When you are ready to visit different sales centres, I will facilitate this by meeting you or picking you up and taking you to the sale centers in a manner that makes the best use of your time.

By registering you as my client with the developer they know I am representing you and will run any updates or new information through me which I can verify and then relay to you along with my personal advice.

You will always have your own specialist to verify and qualify everything you hear and the information you are making your decisions on and it costs you nothing more to have me as your independent representation. I can really help you compare apples to apples and the pros or cons of each individual project.
#4 - Information
I have sold countless resale condos over my career, during which I have been working with buyers and sellers on a daily basis. That also means I know exactly what resale condo buyers look for and what has been successful in the market.

When you buy a new condo it is very likely that one day you will sell it and move into something else. This is where I can give you an expert opinion on how the condo should fare in the resale market when you choose to sell based on its characteristics.

Additionally, think about the new condos coming up soon, not only as it could relate to your view but also so that you make the best decisions and find what you were looking for. You could be disappointed to buy a new Calgary condo today and find out another project is launching in two weeks with units that you would have preferred more.
Helping you make the best choice with the best view in the best building and the best location for the best value is my mandate. My business is built on relationships and I want nothing but the best for you when you buy new Calgary condo.
More New Condos
See our complete New Calgary Condos Insiders Guide for several buyers tips today.

Also be sure to check out these 15 Tips for Buying a New Condo in Calgary.
Questions about New Calgary Condos?

Call me anytime at 403-370-4180 or message me below for a prompt response. I am looking forward to helping you accomplish your new condo goals!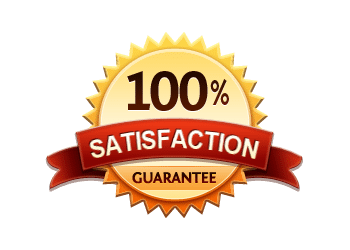 [gravityform id="10" title="false" description="false"]