New Marriott Inn Hotel Planned for Connaught Calgary
October 12, 2013
By Cody Battershill
New Marriott Inn Hotel Planned for the Calgary Beltline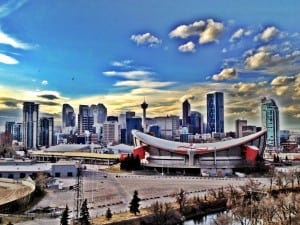 A new Residence Inn Hotel by Marriott and SilverBirch Conference Centre is coming soon to the Calgary beltline community of Connaught. Located on the corner of 5th Street and 10th Avenue SW, it will be only a short walk from the downtown business core.
The 360 room, 33 storey Marriott Hotel has a price tag of $100 million and when finished will be the largest Residence Inn in Canada and one of the biggest in the world.
The SilverBirch Conference Centre on the other hand will be a 10,000 square foot facility built for comfort and include the latest and greatest business technologies. It will also feature a healthy café serving a wide range of food, drink and other snacks.
Construction is set to begin sometime in 2014 with an estimated completion date in 2016. When finished, the hotel and conference centre will employ more than 100 people and make purchases of up to $10 million annually in Calgary each year.

Long Stays
Features at the new Residence Inn will make it easier than ever for business travellers to stay for extended periods of time close to the downtown core. Every room includes separate bedroom and living spaces as well as a full-sized kitchen.
Other notable features include a 24 / 7 food and drink cupboard, a roof top patio and terrace lounge, plus as all the services any business person would need while staying in Calgary.
High Demand

With one of the highest concentrations of head offices per capita in Canada, Calgary is swarmed with business travellers from Monday to Thursday every week.
A high demand for weekday hotel rooms has been cause enough for hotel developers to build particularly near the Calgary International Airport, along 12th Avenue in the beltline and also in East Village, where a new Hilton Hotel is to begin construction in 2014.
According to Tourism Calgary, our city has the highest hotel occupancy levels in Canada with an average occupancy rate in 2012 on 70.8 percent. That's higher than both Ottawa and Toronto! Calgary's tourism industry also led Canada growth for 2012!