Top 5 New Apartments for Rent in Calgary
February 4, 2020
By Cody Battershill
5 New Apartments for Rent in Calgary
Calgary's economic slowdown over the past five or so years has coincided with a drop in benchmark prices for condominiums across the city. As a result, a handful of new apartments turned their signs from "for sale" to "for rent" within months and in some cases without notice.
While the condo market slowdown wasn't the best thing for those who bought a unit back in 2014, what it has done is create a surge of new apartments for rent in Calgary. For potential buyers today, it has also created excellent conditions for first-time buyers looking to get a condo for a great price. Learn more:
But if buying still isn't on the radar, you're in luck. There are currently several new apartments for rent in Calgary in the downtown and inner city areas. Here's a handful of our favourites, and why they might be of interest to you.
The Royal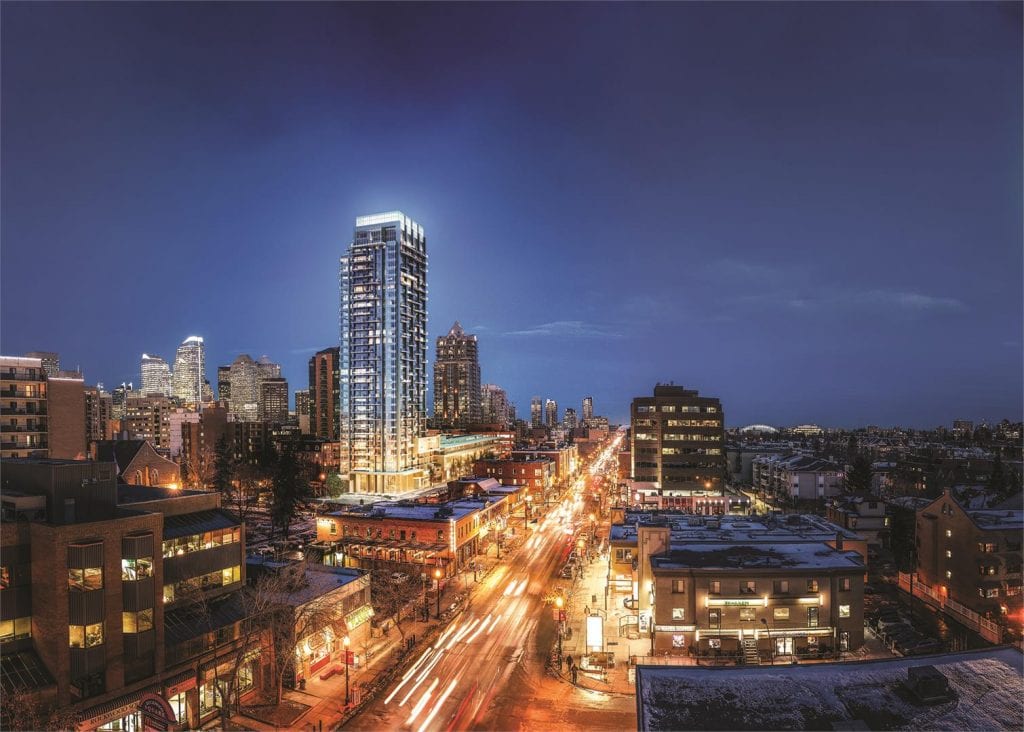 Address – 930 16th Avenue SW
Website – theroyalbybosa.com
Developer Embassy Bosa is known for its high-end condo Evolution in East Village. It hit the same mark with The Royal building in the Beltline, and is now offering new apartments for rent in Calgary at this building just steps away from the amenities of 17th Avenue SW.
But you won't have to travel far to get what you need. At the base of The Royal there's an Urban Market and Canadian Tire and a Goodlife Gym across the street, plus countless other fast food and restaurants just steps away. Live an inner city / downtown lifestyle to the fullest at this apartment for rent!
The Windsor
Address – 5112 Elbow Drive SW
Website – windsoryyc.com
Located in, you guessed it, Windsor Park, The Windsor started out as a new condo for sale but then switched to new rental apartments after a slow start. The building is ideally located just steps away from the Elbow River and a few blocks south of the Beltline and west of Macleod Trail.
Lucky for renters, this six-storey, wood construction development is high-end with open-concept floor plans and quality finishings throughout. It also has a handful of bottom-floor retail as well as across the street including Grumans Delicatessen, Browns Socialhouse and Sunterra Market to name a few. Amenities on Macleod Trail and at Chinook Mall are but a few minutes' drive away.
Marda YYC
Address – 2107 34th Avenue SW
Website – strategicgroup.ca
Living in a brand new rental apartment in Calgary's walkable Marda Loop district is now possible with the opening of Marda YYC. Located on the corner of 21st Street and 3434th Avenue SW, Marda YYC is ideally situated just steps away from the Safeway, Original Joe's, Nho Saigon and Starbucks to name a few.
But it doesn't end there. Marda Loop is home to over 100 business and services and is just a few minutes from downtown, Mount Royal University and Chinook Centre. Residents also enjoy quick-and-easy access to the Elbow River parks and pathways on the southeast end of Altadore.
Marquee on 16th
Address – 1616 1st Street NE
Website – marquee16.com
Marquee on 16th is ideally located in Crescent Heights, perfect for renters looking to live in the inner city but work somewhere else that's easy to access via Deerfoot or Crowchild Trails.
This new rental apartment in Calgary also has an excellent list amenities nearby including Peters' Drive In, Lambo Noodle and 7-11 to name a few while downtown is just a few minutes south.
This building is also one of the few where you can choose to have your unit come furnished, excellent for those who aren't in the mood for moving or who don't have much stuff of their own just yet.
The Victoria on 5th
Address – 5th Avenue and 11th Street NW
Website – spraygroup.ca
Victoria on 5th is a promising new rental apartment in Calgary currently in the pre-construction phase. Located just off the corner of 10th Street and 5th Avenue NW in the desirable community of Hillhurst, residents will have quick-and-easy access to the Kensington District, Riley Park and the Elbow River.
If you're planning on renting in a few years' time, this may be the perfect inner city apartment for you!
Questions about Buying Your First Home?