Top 5 Inner City Communities in Northwest Calgary
March 19, 2012
By Cody Battershill
Calgary North Infills - Inner City Community Index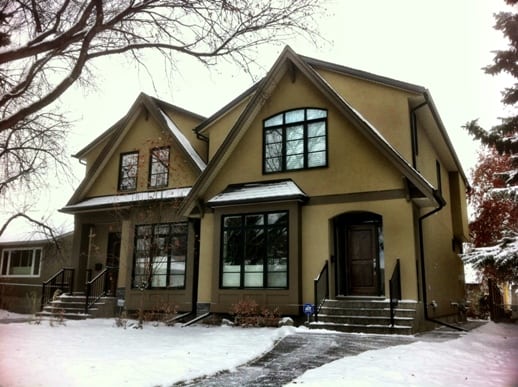 Looking for a inner city home in Calgary? Here we have compiled a list of north inner city communities for you to consider. Each link will take you to the area's
Lets begin! If you have questions about any of these Calgary inner city infill communities, please don't hesitate to contact me at 403-370-4180!
Also, be sure to check out these South Calgary Inner City Communities today!
Search All Calgary North Inner City Infill Communities
[mrp account_id=21736 listing_def=search-349318 context=recip init_attr=ipp~15]
Banff Trail
Established in 1952, this inner city neighbourhood is conveniently located between main routes and establishments including Crowchild Trail and the University. Read more about the neighbourhood at Infill Community Review – Banff Trail.
Briar Hill Hounsfield Heights
This inner city area was built between Crowchild Trail and 14th Street NW on an escarpment that offers tantalizing panoramic views for some of its properties. Two major facilities in and close to Briar Hill Hounsfield Heights include North Hill Mall and SAIT Polytechnic. More information on this great area can be found at Calgary Infill Community Profile – Briar Hill Hounsfield Heights.
Bridgeland
Bridgeland is well located adjacent to the Bow River with some amazing views and great access to downtown, the Rockies and surrounding areas. Bridgeland is adjacent to the Calgary Zoo and downtown area, making it a sought after community on today`s real-estate market. You can find out more about the area at Calgary Infills Community Bridgeland.
Cambrian Heights
Cambrian Heights is a well-established inner city community in northwest Calgary. The area is experiencing a renaissance from old bungalows to new infill developments and has increased its desirability with more affordable properties in comparison to other inner city neighbourhoods. Find out more at our Cambrian Heights Calgary Community Review.
Capitol Hill
Another NW inner city infill neighbourhood, Capitol Hill is north of the Trans-Canada Highway, south of Confederation Park and is split by 14th Street. Capitol Hill residents are fortunate to have a large amount of different amenities and services located nearby. Read more about this community at Capitol Hill Inner City Community Review.
Crescent Heights
Crescent Heights is a high demand and centrally located area directly north of downtown. The southern border is an escarpment that looks over downtown and provides residents with panoramic views of downtown and beyond. If you are looking for more information on the neighbourhood, find it at Infill Community Calgary Crescent Heights.
Hillhurst
Hillhurst is centrally located adjacent to downtown, major roads and many more convenient points of interest. SAIT Polytechnic and the district of Kensington are two of many highlights that make living in Hillhurst a wonderful experience! More information can be found at Calgary Hillhurst Infill Community Profile.
Mount Pleasant
Mount Pleasant was established a century ago in 1912 allowing for new redevelopments and more of some aging existing homes. Located between 16th Avenue and 32nd Avenue in Calgary's NW, Mount Pleasant has everything a community needs. Check out more characteristics at Calgary Inner City Community Mount Pleasant.
Parkdale
Parkdale is an inner city residential enclave located south of Foothills Hospital and the Trans-Canada highway and north of the Bow River. Enjoy some awesome recreational opportunities and easy commuting when living in Parkdale. Check out more today at Parkdale's Community Profile.
Renfrew
Renfrew is in close proximity to downtown and Deerfoot Trail. Getting around town is easy when living in Renfrew. There is much more to learn concerning this astounding community at Calgary Infill Profile Renfrew.
Rosedale
Rosedale is a smaller inner city community tucked in between SAIT Polytechnic, 16th Avenue NW, Crescent Heights and Sunnyside. Establishment dates back to 1929. Looking to walk to the river parkway or to work on a warm summer's day? Rosedale is the community for you! More exciting attributes can be learned from its Rosedale Infill Community Calgary.
Sunnyside
Sunnyside is another hot inner city location adjacently north of downtown. You don't much closer to the business district of downtown Calgary than Sunnyside. Walk south a few minutes and hit up the Eau Claire area, or walk west a few minutes and hit up Kensington! More about this awesome infill area can be found at its overview for Calgary Infill Homes in Sunnyside.
Tuxedo Park
Tuxedo Park is an inner city area located between 16th Avenue and 32nd Avenue. Edmonton Trail is another boundary on the east providing quick access to a number of different amenities and services as well as good commuting times. Read more on this prime inner city spot at Tuxedo Park Infill Homes Community Calgary.
West Hillhurst
A highly sought after inner city neighbourhood with immediate access to the Bow River on its southern border and is close to downtown as well. Urban professionals are scooping up any opportunities to purchase real-estate in West Hillhurst because of its prime location. Read more about the hot real-estate at West Hillhurst Calgary Inner City Community
Find more tips for Calgary infills below...
Questions about Calgary Inner City Infills?

Send me a message now or call me anytime direct at 403-370-4180. I am looking forward to getting in touch with you!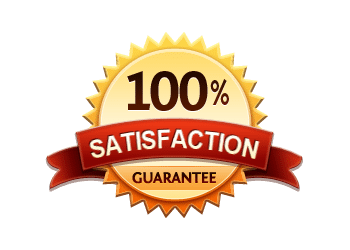 [gravityform id="35" name="Here to Help" title="false" description="false"]