Princes Island Park – Do What the Locals Do – Episode 15
November 11, 2012
By Cody Battershill
Do What the Locals Do – Episode 15 - Prince's Island Park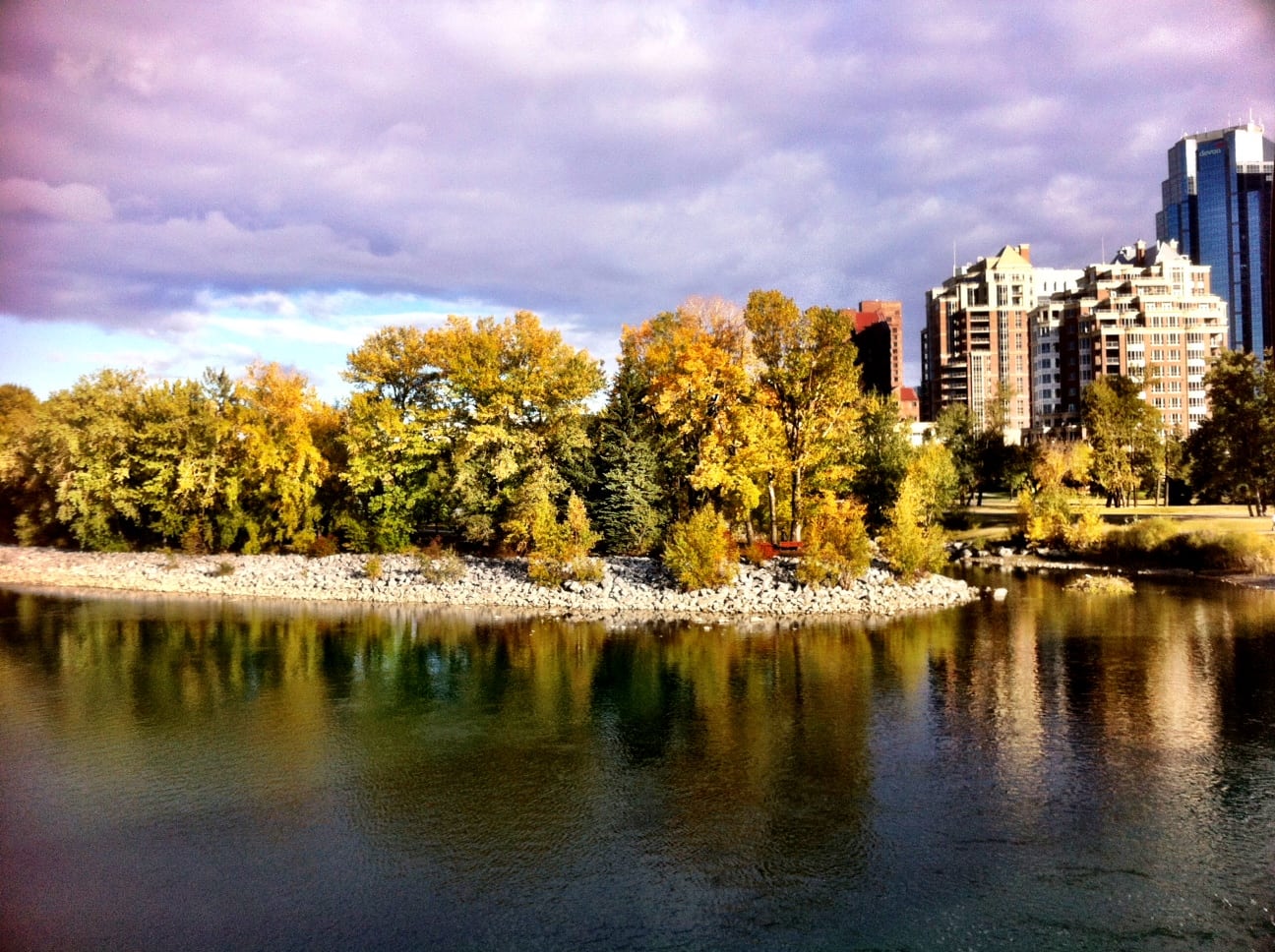 Are you looking for things to do in Calgary? One of the best ways to get involved in some of the best local Calgary activities and events is by doing what the locals do! Today we will be exploring the wonderful mid-river island in the downtown area known as Prince's Island Park.
Prince's Island Park is a well-travelled downtown park located immediately north of the Eau Claire area. It is the site of many annual events including the Calgary Folk Festival and Canada Day Celebration and is widely used by many locals as a means of leisure / recreation. Many who live in the north inner city communities of Calgary who work downtown also use it as a connector to get to and from the office.
Features
Hosts multiple events annually
River Cafe Restaurant (closes for winter)
Beautifully kept gardens during the summer
Ice skating during the winter
Public drinking fountains (warm months)
Pathway network
Public washrooms (warm months)
Open field areas great for throwing a ball around
Park benches
Home to hundreds of Canadian Geese and other wildlife
On leash area
Location
[mappress mapid="18"]
Located in the middle of the Bow River, visiting Prince's Island Park is a nice break from the hustle and bustle of the downtown area. During the summer, it's very relaxing to take a jaunt in the area during my lunch break while listening to the sounds around me; birds chirping, water trickling, wind blowing through leaves, it's a very relaxing atmosphere to be in to say the least, especially at the midpoint of a busy day of work. And if you are a visitor to Calgary, the park is located very close to many other local attractions including Eau Claire Market, RiverWalk and the Calgary Zoo.
Every time I am there I am amazed at how much effort the City of Calgary has put into revitalizing the urban park. In 1999, the city approved the go ahead on the renovation of the area including wetland construction and much, much more.
Princes Island Park is truly an escape from the concrete jungle of the city and is all so close to the castles of the sky in downtown Calgary. It is one of the best inner city parks in Calgary and is highly used by many, so if you're looking for some outdoor recreation and leisure with the family during summer, I recommend heading to Princes Island Park!