Pulcinella Calgary Restaurant Review
February 15, 2015
By Cody Battershill
Ristorante Pulcinella Calgary Restaurant Review
Craving some delicious thin crust pizza straight out of a wood-fired oven? If so, you need not to look any further than Pulcinella, one of the fine restaurant establishments you'll find in the Kensington BRZ.
While Pulcinella's main sell is its authentic Napoletana pizza, the restaurant also offers a mouth-watering variety of Italian-style appetizers, gourmet soups and salads and pasta entrees that will keep you coming back for more, again and again.

*10 rated as best
Location
[mappress mapid="160"]
Atmosphere and Service
Inside of Pulcinella you'll find a sophisticated and classy interior well lit by natural lighting during the day, with comfortable seats and sleek décor that makes you feel like you're eating out in style (because you are!!).

Service is just as classy as the restaurants ambiance as exemplified by our waiter's knowledge of all menu items. Feel free to ask them about some of the pizza toppings you may have never heard of before - like we did - which led us to making a tasty selection for our evening meal (the capricciosa).
Our Orders
Tuscan bruschetta - $9.00 – house made bruschetta with tomatoes, olives, capers, sun dried tomatoes, roasted peppers, tossed in extra virgin olive oil
This appetizer is worth a try even if you're not a huge bruschetta fan – seriously. Fresh, savoury tomato slices mixed in with crunchy red peppers gives the dish some added texture, while the mild, but tasteful olive oil holds it all together.
Polpette - $15.00 – pork and beef meatballs, tomato sauce and basil
These melt-in-your-mouth meatballs are the perfect way to satisfy your hunger temporarily until the main course. Each order comes with four, so you may want to order one or two of these things depending on how hungry you and company are.
Capricciosa - $19.00 – tomato sauce, artichokes, black olives, mushrooms, mozzarella, prosciutto cotto (ham), parmigiano, basil
Pulcinella's savoury house made tomato sauce combines magnificently with juicy grilled mushrooms and strong-flavoured olives (with pits still inside) in this pizza, a definite go-to order for those who love all of the above. Just make sure not to eat the olive pits!
All in all, this visit to Pulcinella was a pleasurable foodie experience and I will definitely be back sometime soon for some of Calgary's best thin-crust pizza.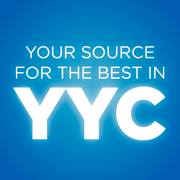 Pulcinella
Address – 1147 Kensington Crescent NW, Calgary, AB
Phone Number – 403-283-1166
Join Us
Looking for more of the best local restaurants? If so, be sure to check us out at Calgaryism on Facebook, Instagram and Twitter for live updates on everything to do with this wonderful city including café's, eateries, restaurants and more! We are looking forward to seeing you there!