Quick Possession Homes Calgary – Tips for Success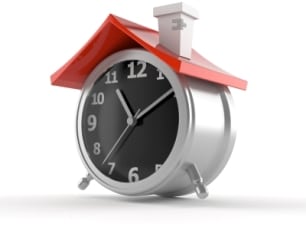 Sometimes the situation arises where a home owner needs to move into a new home, and fast! Someone faced with the task of looking for a quick possession home in Calgary might be very stressed out about the whole situation, and I don't blame them. Such a large commitment, i.e. moving you and your family (if applicable) to a new community should never be taken lightly, or quickly at that.
Unfortunately, life doesn't always give people the time they need to act, so making the best out of the situation is key. For those in Calgary faced with such a scenario, be happy to know that there are quick possession homes available in the city!
Don't Waste Any Time
If you are looking for a quick possession home in Calgary, you need to act fast! Finding a realtor who will work as hard as they possibly can to help you accomplish your quick possession home goals, a realtor who won't take any shortcuts, is absolutely crucial!
Your Quick Possession Realtor
Hi, my name is Cody Battershill. I am an experienced Calgary REMAX Realtor who knows the who, what, when, why and how when it comes to quick possession homes.

Time is of the essence, and you need to find a home quick. I have done deals where there was less than a week in between the time of offer and possession day. In short, I am 100% committed to work hard for you and finding the type of home you need, in as short of a time frame as required.
4 Tips to Getting Started
1- One of the most crucial components to buying a quick possession home in Calgary is having a pre-approved mortgage in place as well as having the finances to make the move.

2 – Having supplied all the right paperwork to your bank or mortgage broker will make your new home purchase considerably more time efficient and smooth out the process.

3 – Understanding the process, being prepared and ready to not only find the right home but to also move is another huge time saver.

4 – Looking at every option, every type of home and at every source is your key to finding the best quick possession home Calgary has to offer.
If you fill out the contact form below, I will email you a list of quick possession homes that fit your specified criteria. If there are any homes you would like to view on that list, I can arrange showings for you the day of, or the next, it's totally up to you.
6 Reasons to Use Me for your Quick Possession Home Purchase
I keep your best interests at heart and am 100% committed to getting you the home you want in the time frame given.

I will send you available listings that fit your criteria within hours and show you those homes the same day, or the next. Whatever works for your schedule.

I will make your home search a top priority and will work to help you accomplish your quick possession home goals.

I will preview any homes myself while you carry on your daily life to make sure they fit your criteria exactly, since you can't afford to waste any time!

I will provide you with the utmost in professional service and do anything I can to make your home search easier.

I have a committed team of professionals who will work with me on your search! From legal to inspection to financing and more, I have all the bases covered. I am your one stop shoot to make your quick possession home purchase a success.
Meet Cody

There's no time to waste! Contact me today on my direct line by text or call 403-370-4180. You can also message me below. I am 100% committed to helping you accomplish your quick possession home goals in Calgary!