Rose & Crown "Wings Wednesdays" Calgary Food Review
May 18, 2016
By Cody Battershill
Calgaryism's "Wings Wednesdays" Food Review: Rose & Crown
Found just north off of 17th Avenue (a.k.a. the "Red Mile") along 4th Street SW is the Rose & Crown Traditional Pub & Restaurant. This place is really hard to miss considering that its structure was originally built in the 1920's as a funeral home but over the years has transitioned into one of Calgary's best inner city pubs – and for a variety of reasons.
One of them being the awesomely affordable "Wings Wednesdays" deal which gets you a pound of tender and flavourful chicken wings plus a drink for as cheap as it gets. Here's the scoop on our latest visit to the Rose & Crown Pub for "Wings Wednesdays".

*10 rated as best
Location
[mappress mapid="240"]
Atmosphere & Service
One thing that's really neat about the Rose & Crown Pub is the age of its building.

While certain parts inside have been restored like the main entrance bar and washrooms, others seem to have kept (for the most part) their historical look and feel. If you've ever been into an old school pub somewhere in Europe, I'd say this is about as close as it gets.

Besides the cool historical aspect, there are many different sectioned seating areas for customers to sit inside and out.

Whether you want to sit at the bar and watch the game intently on one of the HDTV's, enjoy the weather on the patio while chowing down and chatting with friends, or enjoy a private conversation with your loved ones inside, the Rose & Crown's old school layout has got you covered.
-- Chicken Wings --
COST:

FLAVOURS:

BBQ
Mango Bourbon
Buffalo
Lemon Pepper
Coconut Thai Curry
Mahogany
Sweet Smoke Rub
Parmesan Ranch
Salt & Pepper
Honey Srirachi

GENERAL:

Tasty meat, flavours were all delicious but we especially liked the honey srirachi and coconut thai curry of the five we tried

Coconut thai curry was the most unique wing flavour I have tried in recent years and was delicious

Non-breaded wings, nice for gluten-free eaters and those who are sensitive or allergic to the ingredient

Pounds were brought out VERY quickly, as in between just 5 to maybe 10 minutes

Each plate comes with a few slices of celery / carrots with a ranch dip – a nice and healthy addition to any wing plate

Buffalo wings tasted like they were topped with Frank's Red Hot – didn't really stand out as being anything too special compared to other places that douse them in house made hot sauce

Rose & Crown's chicken wings seemed a bit smaller and had less meat on them compared to other "Wings Wednesdays" restaurants
What are some of your favourite wings restaurants around Calgary? Drop us a line below and we will make it the place for our next Best in Calgary "Wings Wednesdays" food review!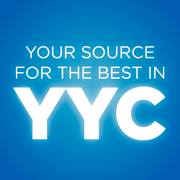 Rose & Crown Pub
Address – 1503 4th Street SW
Phone Number – 403-244-7757
I Love Calgary
Looking for more of the best local activities, restaurants, pubs and everything else related to YYC? If so, we invite you to stay updated with all of Calgaryism's photos and more via your live social media feed.

All you have to do is give us a like at Calgaryism on Twitter, Instagram or Facebook today! We hope to see you there!