Shopping in Kensington Calgary
September 23, 2012
By Cody Battershill
Shopping in Kensington Calgary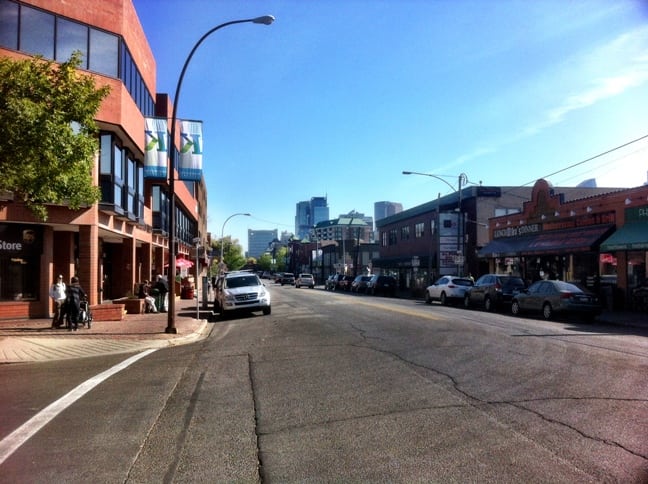 Kensington is a popular shopping district in the inner city of Calgary, found just north across the Bow River from downtown.
Known for its unique retail stores, Kensington offers consumers a shopping experience unlike any other in Calgary.
For those looking to change their regular fashion trends, or simply look for something interesting and unique, stopping by for a half a day of shopping in Kensington is worth it.
Aside from unique retailers, Kensington's easy accessibility and location are two more reasons why the area is so popular for locals and tourists alike.
Sure, Kensington is an amenity resource for surrounding communities like Sunnyside and Hillhurst and of course for those working downtown who might need to make a pit stop before heading home.
But let's not forget about the Sunnyside LRT Station found on the east side of the shopping district, opening up the area for the whole city of Calgary to access, especially for those who don't have a vehicle handy.
How do I get to Kensington via LRT?
Jumping on any Crowfoot bound train at any LRT Station in Calgary will stop at Sunnyside, unless you're boarding at SAIT, Lions Gate, Banff Trail, University, Brentwood or Dalhousie.
My 5 Favourite Stores in Kensington
Brooklyn Clothing Company
A great men's clothing store with some popular brands including G-Star, Energie and much more. Brooklyn has a large selection of jeans, shirts and shoes with sales occurring more often than not.

Brooklyn is a great place to get something for yourself or for you ladies to buy a nice gift for someone you care about. A must stop for men when shopping in Kensington.

201 – 1211 Kensington Road NW
Phone Number – 403.283.4006
Charisma
Have you ever wanted a shirt with your favourite character from your favourite movie saying your favourite line? Make it all happen at Charisma Tees!

Choose from a wide selection of t-shirts, colors and custom designs. I love this store! A must stop if your shopping in Kensington.

328B 10th Street NW, Calgary, AB
Phone Number – 403.262.7515
The Cushy Life
Looking for some of the most contemporary artwork, furniture and accessories around? The Cushy Life is a huge two level store with a huge selection and design area where you can add custom features to in house stock and more.

They even offer the opportunity for a home designer to come to your home to make some suggestions!

106A 10th Street NW, Calgary, AB
Phone Number – 403.283.9992
Joints
A woman's store with some very trendy jewelry, fashion and accessories. Joints is a great place for those looking to buy some Pandora's Box charms or to find some unique jewelry, some of which even featuring Swarovski crystals and other materials of the sort.

Joints also has a large selection of some very interesting gift cards and trinkets. A must stop for women when shopping in Kensington. Check it out!

1145 Kensington Crescent NW, Calgary, AB
Phone Number – 403.270.0030
For those avid runners who like to take advantage of the never ending network of pathways in Calgary, Running Room is a one stop for all your gear.

Find everything you need from the latest and greatest running shoes and socks to track suits and tops.

321A 10th Street NW, Calgary, AB
Phone Number – 403.270.7317
Boutique Shopping in Kensington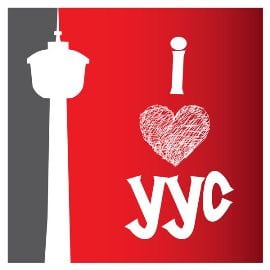 I usually do some shopping in Kensington at least twice every summer. I enjoy taking a few hours on the weekend to walk down the Kensington strip and see what's new, then head over to the Peace Bridge and Eau Claire area for a nice river walk. I also love eating and drinking in Kensington.
Have you had the chance to do some shopping in Kensington Calgary? If so, please let us know what your favourite stores are!