Stephen Avenue Walk – Do What the Locals Do – Episode 18
June 16, 2013
By Cody Battershill
Stephen Avenue Walk - Calgary Activities, Events and More!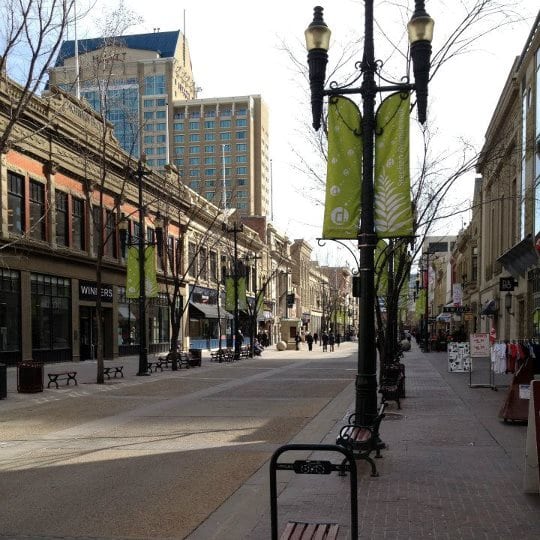 If you ask a local Calgarian where in downtown Calgary would be the best place for a drink, some eats, nightlife activities and perhaps to experience some of the city's history, chances are they would suggest visiting Stephen Avenue Walk.
Also known as 8th Avenue SW (from 1st Street SE to 4th Street SW), Stephen Avenue Walk has long been known as one of the most vibrant areas of Calgary.
Today it is lined with boutique shops and galleries, a diversity of restaurants and is host to live performances, cultural activities such as festivals and more.
It has been this way for over a century as a matter of fact. In 1884 when Stephen Avenue Walk was named after the Canadian Pacific Railway's first president George Stephen, it was also a well-known commercial avenue in Calgary where people would go for entertainment and other social activities.
A Sandstone Past…
If you walk along its streets today, you will see more than 30 restored buildings from Calgary's "sandstone" past.

Sandstone buildings replaced much of the 70 wooden structures which burnt to the ground during the fire of 1886. What better material to use in their construction than fire-resilient sandstone quarried from the banks of the Bow River itself?
You see, Stephen Avenue Walk isn't just a great place to go and enjoy yourself. It is way more than that, a historical place of extreme importance that shows not only Calgarians, but visitors also, some of the strife our city has experienced in the past and how the city came together to conquer these issues.
So if you're looking to grasp what a historical and modern Calgary is all about, why not head down to Stephen Avenue Walk any day of the week and experience some of the best that Calgary has to offer!?
10 Calgary Activities at Stephen Avenue
Eat at some of the best Calgary restaurants around - my favourites include Saltlik, Teatro, CHARCUT, Thomsons, Rose Garden Thai and Double Zero Pizza

Indulge in some food and drink at any one of the restaurant patios – my favourites include Melrose, Earl's, WEST and Mango Shiva

Have fun at any one of the nightclub venues on 8th Avenue SW – my favourites include Flames Central, The Bank and WEST Nightclub

Visit the lovely indoor Devonian Gardens, the ultimate escape from the urban noise of downtown Calgary

Enjoy the sights and sounds of street buskers and live performers along 8th Avenue SW

Stop in at The Core Shopping Mall and visit the likes of Harry Rosen and Holt Renfrew

After The Core, head over to Bankers Hall using the +15 network for even more shops and services

See for yourself the boutique shops along Stephen Avenue Walk; you never know what you'll find

View the magnificent artwork at The Art Gallery of Calgary at 117 8th Avenue SW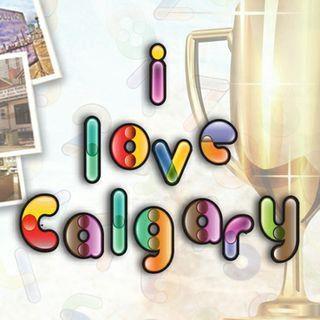 Take a Stroll Down Stephen Avenue...
Have you been to Stephen Avenue in downtown Calgary? If so, we would love to hear what your favourite activities and events are there. Please leave us a comment below!
Until next time, be sure to check out more local Calgary activities and events and Do What the Locals Do!