Sushi Bar Zipang Calgary Restaurant Review
April 11, 2014
By Cody Battershill
Sushi Bar Zipang Calgary Restaurant Review
Sushi Bar Zipang is the perfect example of how Calgary's best sushi restaurants take common sushi dishes and put their own unique twist on them for a salivating, flavor-packed experience every time.
Located in the heart of Bridgeland, Zipang is a top-notch sushi restaurant in one of Calgary's most walkable areas that has won the hearts of many sushi-lovers in town. Proof of such is the fact that without my reservation on a weekday night I probably would have had a lengthy wait before getting the chance to indulge in some of the highest quality sashimi around.

*10 as the best
Location
[mappress mapid="110"]
Atmosphere and Service
Inside of Sushi Bar Zipang you'll find a soothing atmosphere with moderately dimmed lighting and comfortable seating options consisting of tables and bar style seats around the open kitchen. Nothing special really, although I did appreciate the moderate distance between tables which gave my company and I some level of conversational privacy.
Our server did a great job of educating us on a few unknown menu items we asked about and was quick to fill up our drinks, take our order and bring out our food which was great!
Our Food
Tuna and Salmon Sashimi (3 pieces each) – Zipang's sashimi is one of the main reasons why I come back to this place again and again. Soft and tender, the melt-in-your-mouth nature of these succulent fish slices is a must for any visit.
Tori Namban Udon - noodles in soy bonito broth with chicken and green onions – udon is a great entrée to accompany sushi. It's kind of like a Japanese style pho; a noodle soup with a broth reminiscent of miso plus small slices of chicken (off the bone) and green onions. I highly recommend it to those who have a hard time getting full at sushi restaurants like me.
Avocado Roll – soft avocado and white rice rolled into California style sushi rolls using seaweed. Another must-try if you love avocado.
Ikura Cone – salmon roe, cucumber – these special temaki-sushi treats will make you feel like a kid again as you hold them up like an ice cream cone and munch down on the goodness inside. If you are looking to try some different sushi this time around, definitely give this cone a try!
All in all, Sushi Bar Zipang is one of my favourite sushi spots in Calgary. While prices may be a bit more expensive than other sushi restaurants, it is totally worth it as you can taste the high quality control they abide by. Also check out more of the Best in Calgary today.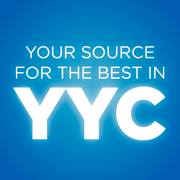 Sushi Bar Zipang
Phone Number – 403-262-1888
Bridgeland – 1010 1st Avenue NE, Calgary, AB