The Annex by Minto Communities – New Condos in Kensington
June 15, 2018
By Cody Battershill
The Annex by Minto, New Condos in Kensington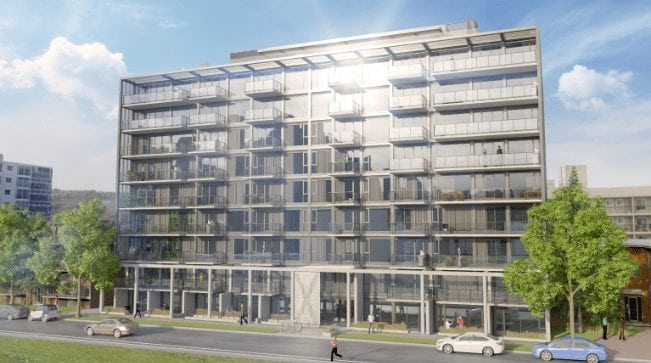 The Kensington Business Revitalization Zone has seen a lot of updates lately. From new streetside businesses in the base of recently completed condos Lido and Kensington by Bucci, to renovated retail spaces along the main road, there's a lot to look forward to as a potential buyer interested in living in the area!

Now there's another brand new condo coming to the area called The Annex. Developed by Minto Communities, it is one of two new condominiums being proposed for the inner city by the company, with the other in Bridgeland.

So, what's The Annex all about? Here's what you need to know about this exciting new up and coming project in the Kensington BRZ.
Quick Facts
Developed by Minto Communities

Community: Sunnyside, NW Calgary

9 storey, concrete construction mid-rise

One and two bedroom condos

From 482 to 1100 square feet

Starting from $234,990 to more than $660,990

Estimated completion – 2020
Location
[mappress mapid="418"]
Located just a half block to the east of 10th Street NW, The Annex condos are ideally located just steps away from the restaurants, shops and services of the Kensington BRZ.

What's nearby The Annex's future location? Here's the scoop:

30 health and wellness businesses

In terms of walkability, Kensington has a lot to offer and residents at The Annex will be able to access all of this and more within a matter of minutes.

There's also the Sunnyside LRT Station and SAIT / ACAD a few minutes north while to the south are the Bow River and its pathways!
Floorplans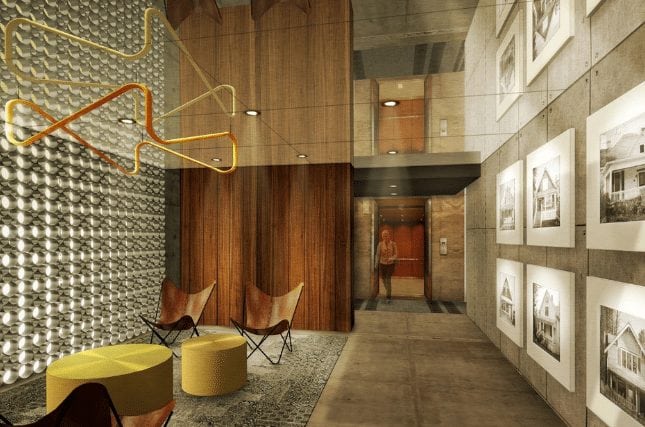 The Annex is currently pre-selling several different floor plans ranging from "village mains" all the way up to 2 bedroom + den units and everything in between.

The village mains are one bedroom units ranging from 498 to 640 square feet. These are located on the main floor and walk out to the street with a streetside patio and there's 12 different units to choose from.

One bedroom units range from 482 to 548 square feet, while one bedroom + den units range from 593 to 651 square feet.

Two bedrooms are between 658 and 968 square feet, while the largest unit named "the plaza" has a 1,100 square foot two bedroom + den floorplan.

The Annex's two bedroom floorplans all have been well designed, with each bedroom located on the opposite of the condo from one another. Sharing a wall with a roommate isn't always the most desirable thing to do!

As mentioned above, The Annex condos range from 482 to 1100 square feet and in price from the high $200s to high $600s.
Get the Best Representation!
Are you thinking about making a move in the new condo market in Calgary sometime soon? If so, it's important to hire a REALTOR® and get the best third-party representation possible. This REALTOR® should be well versed in the new condo sector and be able to negotiate for your best interests with the condo developers sales team!

Remember, when dealing with a developer you don't pay your real estate agent anything! Commission from the sale of the unit is how your REALTOR® will get paid – so why wouldn't you hire one!?
New Condo Guides
Be sure to check out our new condo guides below for more tips on buying a new condo in Calgary:
Questions about The Annex Condos in Kensington?

As a highly experienced new condo specialist and REALTOR® in Calgary, I guarantee to provide you with the best service, advice and third-party representation while guiding you step-by-step through your next new condo transaction.
Call me anytime at 403-370-4180 or send a message below for a quick, if not immediate response. I am looking forward to helping you accomplish your condo goals! 

[gravityform id="35" title="false" description="false"]