The Best Calgary Nachos
December 11, 2011
By Cody Battershill
The Best Calgary Nachos
What are the best Calgary nachos? Well, there are many restaurants in Calgary that serve nachos, but few are up to par with being the best around!
Here are the best Calgary nachos! Please let us know if you've experienced nacho heaven as of late and would like to add your nacho to the list!
Sandstone Lounge
The Sandstone lounge  in the Hyatt hotel has the most amazing nachos I have ever had in Calgary.

Located at the corner of Stephen Avenue (8th Avenue) and Centre Street SW in the Hyatt Hotel attached to Thomsons Restaurant, these nachos are absolutely amazing.

The quality of ingredients impeccable and you will want to go back for them again and again. The guacamole, sour cream and salsa are all incredibly delicious.

The nachos have several types of cheese and the chips themselves are great to taste. Check it out and enjoy!
Los Chilitos
Every time I go to Los Chilitos, I am amazed at the quality of ingredients and deliciousness of each item I get.

I happened to order the Macho Nachos appetizer; corn chips loaded to the max with cheese, sour cream, thick salsa, jalapenos and guacamole, plus added beef AND chicken ($3.50 each). Served with spicy habanero salsa.

I recommend getting extra salsa to begin with. These nachos are a must try!

Read more about this authentic Mexican restaurant at our Los Chilitos Calgary Restaurant Review.
Salt & Pepper
Salt & Pepper amazed my friends and I with their Nachos al Horno; tortilla chips, sour cream, guacamole, abodo and cheese with the optional additions of beef, chicken and chorizo ($2.10 each, we got all 3!).

The 3 meat additions combined with fresh, home made ingredients makes Salt & Pepper home to one of the reigning best Calgary nachos there is!

And with two locations, its convenient to visit!
Garrison Pub
Garrison Pub has by far the best nachos of any pub in Calgary, well at least out of the ones I have been to anyway.

Decked to the max with all the essential ingredients including cheddar, mozzarella, tomato, banana peppers, green onions, black olives, jalapenos served with salsa, guacamole and sour cream, Garrison Pub nachos are well worth the $18.99 for more than 1 person, or if you like to have your own, $11.99 for an individual serving.

Add chicken or spicy beefor only two dollars per! Read more about this awesome inner city restaurant at our Garrison Pub Calgary Restaurant Review
Julio's Barrio
If you are looking for a gargantuan plate of nachos, then this is it!

Stacked to the max with all the required ingredients, Julio's Barrio's nachos won't dissapoint!

Warm nacho chips stacked like bricks, stuck together with melted Chedder and Monterey Jack cheese, jalapenos, tomatoes, onions and black olives. Come's with salsa, guacamole and sour cream dipping bowls.

Chicken, beef, extra cheese or veggies costs $4.00 per addition, but are definitely worth it!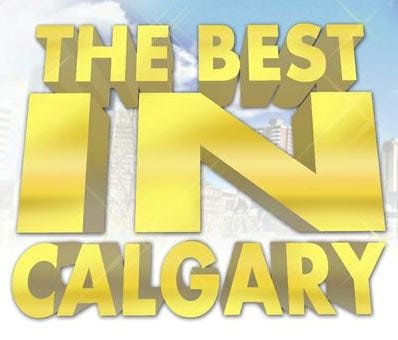 Best Calgary Nachos...
Where is your favourite place for nachos? I will check it out and add it to the list!
Leave  a comment below, tweet this, share it on facebook and google+. We want to hear from you, any idea's for our next best of list? Until next time, be sure to check out some more of the best in Calgary!