The Coup – Must Try Vegan Restaurant in Connaught Calgary
July 14, 2013
By Cody Battershill
The Coup – Best Vegan Restaurant in Connaught Calgary!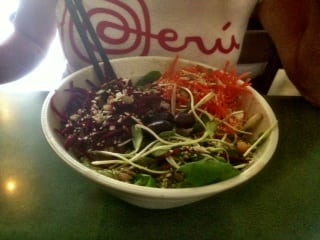 Now I know what the hype is all about when it comes to The Coup on 17th Avenue SW. I had an opportunity to stop in for a quick lunch the other day and believe or not, I am now a devote customer and advocate for this amazing restaurant!
It's so good, I'm calling it one of the best vegan restaurants in Calgary!
Atmosphere and Service
One thing you need to know right off the bat about The Coup is that they don't seat your group unless everyone is present.
Those who find themselves waiting one on of their friends who never show up on time (because we all have one) can always enjoy a few appetizers at The Meet, a tapas style restaurant beside The Coup.
The atmosphere itself is very retro with colors everywhere. My intuition about their décor was right when the waitress confirmed my suspicion that the lamp and its funky blue shade hanging above my table were purchased at an antique show.
And then there was my server, who helped me (a first time visitor) and my lunch partner choose one item between so many yummy sounding salads, soups and main courses, as well as provided us with the best service ever. Hats off to you!
Our Orders
The greenhouse effect -$14 - chickpeas, sheep feta, sunflower sprouts, shredded carrots, beets, raw seeds, and kalamata olives on organic greens with your choice of dressing.
Who said that healthy can never be delicious? Not me, especially after eating The Coup's greenhouse effect salad. You must try this salad! Every bite makes you feel like you are making your way to the top of the health mountain!
Falafel quesadillas - $15 - brown rice tortilla ($1.5 substitute for falafel), hummus, tahini, sundried tomatoes, sheep feta, cabbage, carrots, pickles, black olives and banana peppers, grilled in a sprouted tortilla served with tzatziki
Another entrée that almost knocked me off my chair, that's how good it was! This wholesome, non-greasy quesadilla is a delicacy, a perfect blend of cheese, shredded carrots, olives and has a very organic taste. So good! Another absolute must try!
So what are you waiting? You must get down to The Coup on 17th Avenue SW and try it out! This is a must try vegan restaurant especially for the ladies looking to eat organic, wholesome and vegetarian foods. Also be sure to check out The Coup Calgary Restaurant Review.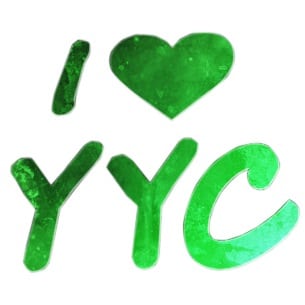 The Coup
Address – 924 17th Avenue SW, Calgary, AB
Phone Number – 403-541-1041