5 Things to Do in the Kensington District
October 27, 2018
By Cody Battershill
Best Activities in the Kensington BRZ, NW Calgary

Kensington is one of Calgary's most vibrant and eclectic inner city districts. Also a Business Revitalization Zone (BRZ), its streets are riddled with unique retailers and top-notch restaurants that make for a rich walkable experience every time.
Just walking in the neighbourhood the other day, I decided to share with you some of my favourite activities in the area. Here's five things to do in the Kensington District that you should check out as well!
#1 - Hexagon Board Game Café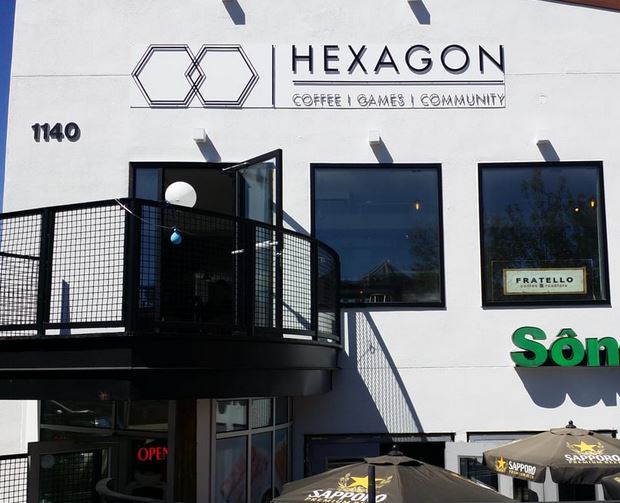 Address - #200, 1140 Kensington Road NW
Phone # - 403-209-2881
Website - https://thehexcafe.com/calgary/

Who doesn't love sitting down with their family or friends to enjoy a board game every now and then? The Hexagon Board Game Café in Kensington opened its doors not long ago and has been a massive hit, especially with younger crowds in for some weekend fun.

With more games than you can count (I'm talking hundred +), you won't get board learning new games while also indulging in your pastime favourites. To play it's $2.50 per person for an hour of games; this might just be the most affordable fun in the city!

Hexagon also offers a variety of coffees and snacks to keep your thirst and appetite quelled, allowing you to focus on taking out the competition on the board!
#2 – Higher Ground Café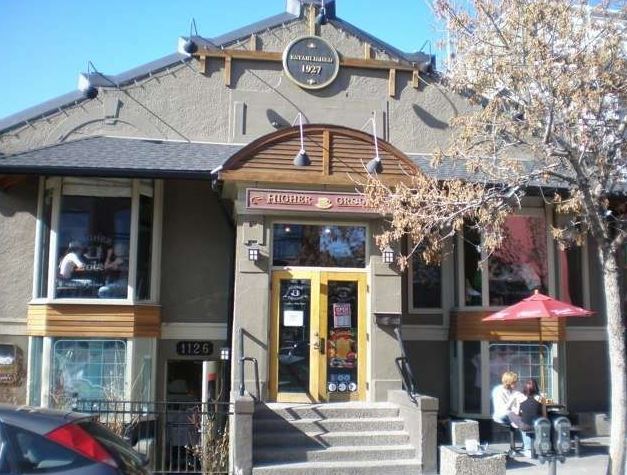 Address – 1126 Kensington Road NW
Phone # - 403-270-3780
Website - http://highergroundcafe.ca/

If you are one of those people who enjoy sitting, drinking, eating, doing work or whatever it may be in a coffee shop, then this is the place for you! Go to Higher Ground Café any day of the week it's completely packed because its one of the best coffee houses in the city.

At Higher Ground you'll find a wide variety of hot and cold drinks ranging from your basic Americano to more fancy and delicious drinks (in my opinion, anyways) like the Dublin Mist - which is my absolute favorite by the way.

Some nights there's even live music, but this place is so lively you don't even need it to enjoy your time eating, drinking and socializing at Higher Ground Café. Check this place out the next time you're in for coffee in the northwest inner city.
#3 – Patio at Julio's Barrio

Address – 1110 Memorial Drive NW
Phone # - 403-203-3066
Website - https://juliosbarrio.com/

Perch up and grab a spot on the Julio Barrio second-floor patio while enjoying the sights and sounds of downtown. This is by far the best patio in Kensington because of its location overlooking Memorial Drive, Downtown's West End and the Bow River.

This patio is also spacious so you can expect to not have to wait too long except for during peak times. Julio's also has some pretty good Mexican food as well as food and drink specials every day of the week.
#4 – Trapped Escape Room

Address – 1139 Kensington Road NW
Phone # - 587-356-4488
Website - https://trapped.ca/

Trapped features five escape rooms ranging from 2 to 10 players. Each booking has an allowed time of an hour, save the exclusive "Chaos Effect" room which is rated 14A and for Trapped members only. For about $25 to $28 per person, this place gives you your money's worth!

Escape rooms are a lot of fun for family and friends to get together and solve puzzling puzzles of all sorts. This is a lot of fun for birthdays for corporate events or for just a few friends looking to have a blast.
#5 – Memorial Drive Bow River Pathway

The best thing about living in or visiting Kensington is the quick and easy access you have to the Bow River. Just crossing memorial street and you're on the bow river pathways.

Walking east for about 10 to 15 minutes takes you to Prince's Island Park using the Peace Bridge. You can also reach Prince's Island Park directly by taking the next bridge past the Peace Bridge. Either two of these bridges take you to RiverWalk and the Eau Claire Market area where there's tons of retailers and restaurants to check out.

The Bow River pathways make for a good leisurely stroll or work out any day of the week during the spring and summer. Not so much in the Winter; during the cold many still do use them to get to and from work in the downtown core.
I Love Kensington!
What else is there to do in the Kensington BRZ? Would you ever consider living in the area? Check these out for more:
The Annex by Minto, New Condos Coming to Kensington BRZ