Don't Miss These 3 Calgary June Festivals!
The spring and summer seasons have almost arrived, meaning that we all need to prepare for some of the best festival activities year round!
Here are three of Calgaryism's must see festivals for June of 2016 – don't miss them!
FunnyFest Calgary Comedy Festival
When – June 2nd – June 12th, 2016

Where – Multiple locations

Time – Afternoon to evening start times

Cost – $20.00 to $25.00 a ticket per event

The annual FunnyFest Calgary Comedy Festival presents over 20 events at different venues around the city including the Grey Eagle Casino, Nicastro's Public House and Richmond's Pub to name a few.

All the events are performed by a group of comedians which makes for never a dull moment. There's even an all-ages event starting at 3:00pm on June 5th for all the young ones!

The flexibility of each shows start time and location usually works great for people like myself who can be booked with an appointment at a moment's notice. Even if you only go to one show this year, don't miss this awesome June festival!
Lilac Festival
Where – Between 13th Ave & Elbow Drive SW

I'd say that the Lilac Festival is the most exciting of them all in June because of its one-day duration and massive attendance.

From north to south, the entire way of 4th Street between 13th Avenue and Elbow Drive SW is covered by artisan shops, performance areas, food trucks and other cool information booths.

It really is a unique experience and is a great way to kick off the summer with a bang. I know a lot of people who actually prefer to grab a seat on one of the patio restaurants along 4th street SW and watch the day away. Check it out!
Sled Island Music Festival
When – June 22nd – June 26, 2016

Where – Princes Island Park

Time – Evenings & all day weekends

Cost – $12.00 to $50.00 a ticket per event

It's been called one of Calgary's best music festivals year round – and for good reason. Since 2007, the annual Sled Island Music Festival has created a one-of-a-kind festival experience, making its duration a heaven for art and music lovers for its duration in June.

Every year, the five-day celebration of music and arts brings together more than 30,000 total attendees to be entertained by over 250 different singers, filmmakers, musicians, bands, comedians and other performers. Nearly 40 different venues will host all the different events for Sled Island 2016 – incredible!

This festival has earned rave reviews not only from visitors, fans and artist, but from media institutions around the globe. Find out what all the hype is about this June!
What are your favourite festivals in Calgary year round? Drop us a line below and we will add them to our next festival article!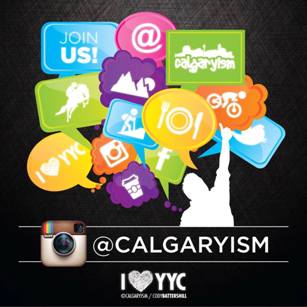 Join Us
Looking for more of the best local activities, events and everything else to do with YYC? If so, we invite you to stay updated with photos, event postings and more at Calgaryism on Facebook, Twitter and Instagram today – we hope to see you there!