Top 5 August Festivals in Calgary (2018)
July 8, 2018
By Cody Battershill
 The Best August Festivals in Calgary (2018)
Looking for some fun things to in the city in August? If so, you won't want to miss these top five August festivals in Calgary! See more local Calgary Activities & Events here.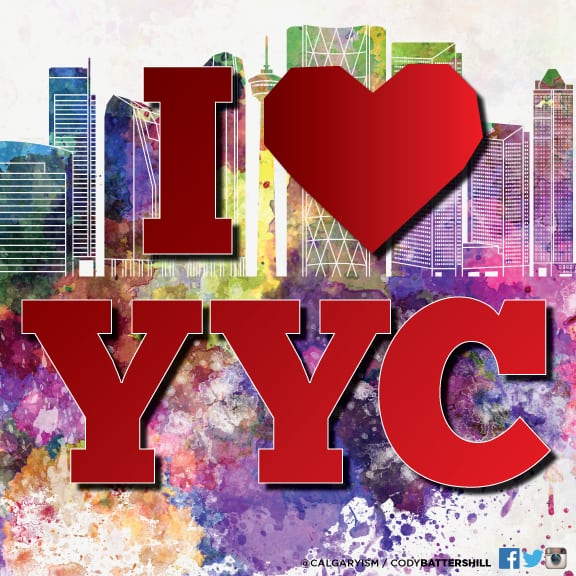 Calgary Fringe Festival
http://www.calgaryfringe.ca

With its first event happening more than a decade ago, this "unhinged" celebration of the arts made its debut in Calgary with the goal of creating an open community where artists can share their thoughts and emotions freely without restriction.

Today, the Calgary Fringe Festival is the epitome of open expression; it's an "uncensored, unexpected and unforgettable" 9-day event with more than 150 performances throughout its duration, most of which are in the city centre.

If you enjoy live theatre, the Calgary Fringe Festival and the full spectrum of entertainment and performances it has should be right up your alley!
Inglewood Sunfest
https://www.inglewoodsunfest.ca

Celebrate, engage, be entertained and delight in one of our city's best August festivals found in the inner city community of Inglewood, just east of downtown.

In addition to streetside vendors, live entertainment and a variety of activities for people of all ages, this area is home to more than 200 vendors offering everything from imported wares to artisan crafts, and much, much more!

If shopping isn't your thing, one of the food trucks or local foodie hangouts will keep your belly full and thirst quenched!
Taste of Calgary
https://www.tasteofcalgary.com

Taste of Calgary is the largest outdoor food and drink festival all year! There's no better way to indulge in a wide variety of food and drink from both local and global locations than at this hunger-quenching August festival in Calgary!

As the 22nd anniversary of Calgary's most appetizing outdoor festival, it surely will be the best one yet. Food and drink tickets are more than affordable, starting at $1.00 and up and can be bought down at the Eau Claire Market Grounds. Foodies, don't miss this one!
Marda Gras Street Festival
Marda Loop's annual Marda Gras Street Festival is almost here! Set up to imitate the Mardi Gras Festival of New Orleans, Louisiana, there's a ton of fun activities to do and things to see at this one-day August festival event.

As a visitor you'll have the opportunity to visit all the businesses of Marda Loop, in addition to many pop-up streetside vendors and food trucks along 33rd Avenue SW. Street buskers are just one of the many forms of live entertainment you'll see down at Marda Gras. Don't miss this one!
GlobalFest
When – August 16th - 25th

Calgary's most explosive year-round festival is coming soon to Elliston Park in the southeast! GlobalFest is a cultural celebration of epic proportions, showcasing YYC's artistic and cultural diversity through daily activities and events, with the highlight of it all being the fireworks shows held every few days.

These fireworks shows are given a country-theme, like Spain, for example, then have fireworks shot up overtop Elliston Park's pond which are synced to a song from the theme country. It truly is a unique experience great for friends, family and especially couples!

Apart from the fireworks, there's live performances daily, food tents serving international cuisines and a large night market featuring artisan goods from a wide variety of shops.
Join Us!
Looking for more of the best local activities, events, festivals and everything else to do with Calgary? If so, we invite you to join us at Calgaryism on Facebook, Instagram and Twitter to stay updated via your live social media feed today. We hope to see you there!