Canada's Most Random & Unusual Tourist Attractions
July 23, 2022
By Cody Battershill
Top 10 Most Unusual Tourist Attractions in Canada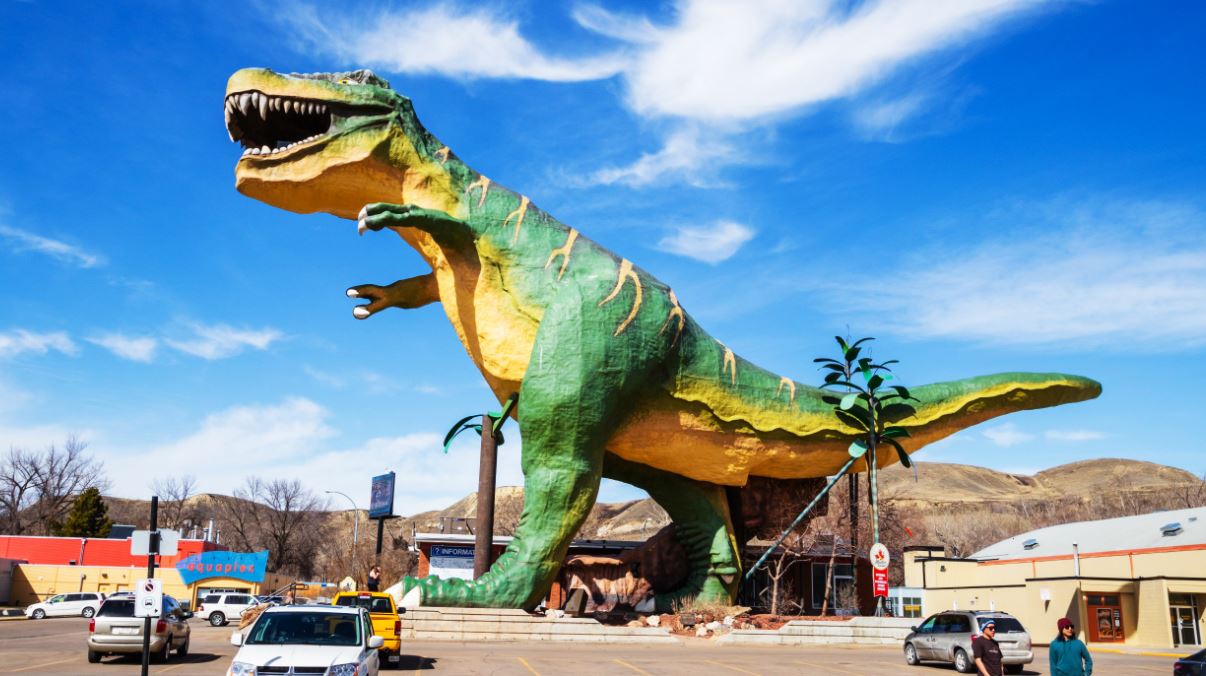 Drumheller, Alberta
What are some of Canada's most unusual and random attractions? While most of us have iconic landmarks such as the Leaning Tower of Pisa, Stonehenge or Angkor Wat on our bucket list, we may not have the time or money to travel worldwide.
Not to worry, as Canada – the world's second-largest country – is home to a complete list of unique random and unusual attractions that may very well perk your interest. It seems that we as Canadians can easily forget just how much our country has to offer!
So, here are some of Canada's most random and unusual attractions for you to check out the next time you're out and about in the countryside!
1. World's Largest UFO Landing Pad - St. Paul, Alberta
Where – 4844-5012 53rd Street, St. Paul, AB
Not too far north is another unusual attraction in Canada's energy province of Alberta. To boost tourism, St. Paul Alberta decided to build a UFO landing pad, which is currently the world's largest. The tourist centre built an adjoining UFO interpretive display at the main entrance to the town's recreational grounds, one of only two in North America.
The centre also started a UFO hot-line number used regularly for sightings, unexplained phenomena and other irregular happenings. In addition, the 130-ton landing pad has a map of Canada embossed in the backstop, built from stones from each province.
The landing pad construction was spearheaded by this small prairie town's Centennial Committee and became one of a hundred Centennial project ideas that took off. It was inaugurated in 1967, when topics such as "Area 51" were very popular in public discourse.
2. World's Largest Dinosaur - Drumheller, Alberta
Where – 60 1st Avenue West, Drumheller, AB
(Seen above) - If space is too far out there for you, then you may enjoy going back into the past with a visit to Drumheller's Royal Tyrell Museum. It is a fun place for the whole family, especially young children with their imaginations that are as big as the universe.
Close to the museum is the largest T-Rex on Earth! The magnificent beast is about 86 feet high, and for a few dollars, you can try climbing him. Drumheller is also home to incredibly unique terrain known as the "badlands" of Alberta where many dinosaur bones are found.
3. Vulcan Trek Centre - Vulcan, Alberta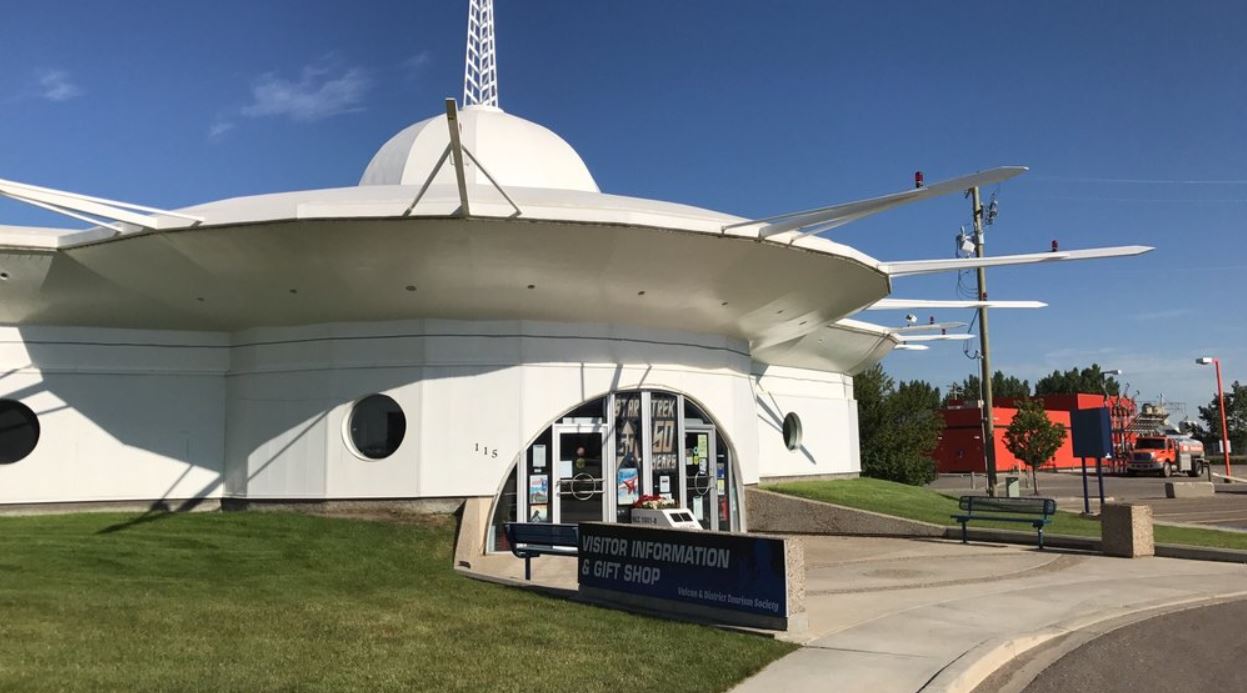 Where – 115 Centre Street E, Vulcan, AB
Any Star Trek fan will be familiar with the phrase "live long and prosper!" Home to the Trek Station, the town of Vulcan is situated about an hour south of Calgary and is easy to reach from highways 2 and 23.
It is doubtful that you could miss the Starship Enterprise while driving through Vulcan. The massive replicated model was built after the original USS enterprise, enticing Star Trek fans from all over Canada to visit.
4. World's Largest Hockey Puck and Stick - Duncan, British Columbia
Where – 2687 James Street, Duncan, BC
Canada's prominence on the international hockey stage makes it reasonable for it also to be home to the world's largest hockey puck and stick. The huge display is hard to miss while driving through Duncan, a short drive north from Victoria on Vancouver Island.
When you're on the island next, make sure to stop by Duncan to visit the world's largest hockey stick and puck. The display is by far one of the most unusual tourist attractions you'll find in British Columbia, let alone Canada!
5. Van Gogh Sunflower's - Altona, Manitoba
Where – 10th Avenue NE, Altona, MB
Acrylic enamel and plywood, oh my! The 80-foot easel and hand-painted reproduction of the Big Easel dwarfs the original seven Vincent Van Gogh sunflower paintings.
The first Big Easel wand painting was erected in Altona in 1998 and is part of the international Van Gogh project, which is comprised of seven hand-painted reproductions of Van Gogh's sunflowers in seven countries.
Altona's tourist attraction took 2.5 years to complete, using ten layers of acrylic enamel and 24 sheets of plywood and has become an internationally recognized symbol of art. Canadian artist Cameron Cross is responsible for the current painting in Altona, the sunflower capital of Canada.
6. Ice Hotel Quebec – Saint-Gabriel-de-Valcartier, Quebec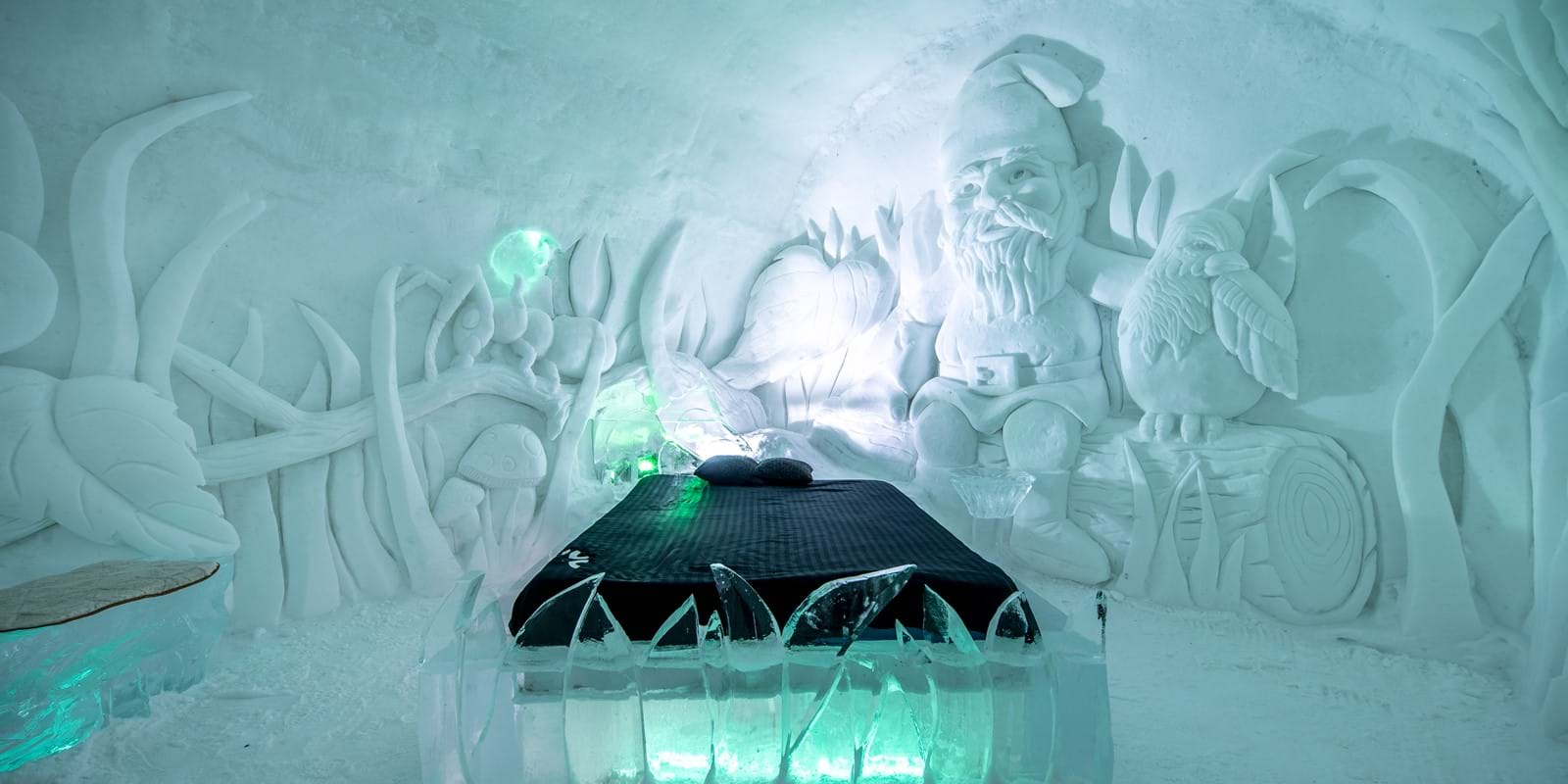 Where -

2280 Bd Valcartier, Saint-Gabriel-de-Valcartier, QC
Who said winter is boring? More than an unusual sight, Quebec's Ice Hotel is an architectural winter marvel and is one of many ice-structure-type attractions you'll find during the colder months across Canada.
Open to the public from January to about April each year, this 2,700 sq m (30,000 sq ft) hotel is both a public attraction and a place to stay overnight if you don't mind being surrounded by tons of ice and snow.
Four-inch-thick walls encircle the 36 regular and themed-room suites, bringing the internal temperature in the hotel to between -2°C to -5°C (28°F to 23°F). An ice café, bar and sauna help warm the body, as will the cozy bedding. Daily public tours are available if you prefer not to stay in this unique hotel.
7. The Bottle Houses - Prince Edward Island
Where – 6891 PE-11, Wellington, PE
Édouard T. Arsenault knew the meaning of "reduce, reuse and recycle" perhaps better than most of us. So he collected and cleaned 25,000 recycled bottles to create this incredible three-building architectural masterpiece that has become a highly unusual tourist attraction on Canada's Prince Edward Island.
Since 1981, visitors have been drawn to the glass buildings and the magnificent glass-themed gardens that Edóuard built at the age of 66, shortly after his retirement.
8. World's Largest Easter Egg - Vegreville, Alberta
Where – 4500 Pysanka Avenue, Vegreville, AB
Alberta is home to yet another unusual tourist attraction in Canada – the world's largest easter egg! The creation of the Pysanka (meaning "easter egg" in Ukrainian) is a symbol of Ukrainian culture and brought about the first-ever computer modelling of an egg.
The egg consists of 524-star patterns, 2,208 equilateral triangles, 3,512 visible facets and almost 7,000 nuts and bolts. The gold and silver stars symbolize life and good fortune, trinity and eternity, while the windmills represent a rich harvest. The silver wolf's tooth, the most prominent symbol, represents protection and security provided by the RCMP.
All very fascinating stuff and definitely worth a visit if you're in rural Alberta!
9. World's Largest Perogy - Glendon, Alberta
Many Canadians have once immigrated from Europe, with about 4 per cent of the population reporting at least one of their ethnic origins as Ukrainian. Hence, it makes sense for Canada to be home to the world's largest perogy, a traditional delicacy that is said to have originated from parts of Europe.
Glendon showcases its Ukrainian culture in a big way. Known as one of the "giants of the prairies," this massive perogy sits on a gigantic fork and is a sight that may tempt the taste buds.
Luckily there is a Perogy Park Cafe right next door, so stop in and enjoy some fresh perogies!
10. World's Largest Coffee Pot - Davidson, Saskatoon
Where – 1A0, Davidson, SK
Java fiends, this unusual tourist attraction is for you! Davidson, Saskatchewan (about halfway between Saskatoon and Regina), is home to the world's largest coffee pot and cup! The 24-foot coffee pot and cup are huge, with the pot being able to hold 150,000 cups of coffee according to local boosters.
The small town is a great stopping place for those driving in Saskatchewan along the province's busiest highway between Saskatoon and Regina.
More Unusual Attractions to Come!

This ever-growing list of Canada's most random and unusual attractions will grow as the years pass. So come back to check us out sometime soon, and enjoy your time in Canada – one of the greatest and most beautiful countries on earth!