Tour of Alberta 2014 to Kick-off at Canada Olympic Park in Early September!
Local cycling enthusiasts, you'll be happy to know that the Tour of Alberta begins right here in Calgary in less than two weeks' time!
As our provinces most prestigious cycling event, Alberta's "Tour de France" takes competitors on 5 day, 700 kilometre journey over the toughest terrains. It all begins on September 2nd, 2014 at the Canada Sports Hall of Fame in Canada Olympic Park!
Opening Event
The four-kilometre route begins at the top of the C.O.P. slope where riders will speed past the bottom of the hill then make their way back up via 1.3 kilometres of six switchback trails, gaining a total of 120 metres in elevation by the end of the race.

Each rider will begin after one another between one-minute intervals – a race against the clock – and compete for the fastest time. The winner of the opening event will get to wear the yellow leader's jersey for as long as they maintain the lead in the race!
Stage Profile
*Courtesy of Tour of Alberta
All Stages
September 2nd – Subway Calgary Prologue (C.O.P)

September 3rd – Stage One: Lethbridge Circuit

September 4th – Stage Two: Innisfail to Red Deer

September 5th – Stage Three: Wetaskiwin to Edmonton Garrison

September 6th – Stage Four: Edmonton Northlands to Strathcona County

September 7th – Stage Five: Edmonton Circuit
Participating Teams
This years' event will have teams from around the world including five who just finished the Tour de France as well as ten others from various parts of North America. They include:
Belkin-Pro Cycling Team (NED)

UnitedHealthcare Pro Cycling Team (USA)

Optum p/b Kelly Benefit Strategies (USA)

Jelly Belly p/b MAXXIS (USA)

Hincapie Sportswear Development Team (USA)

Bissell Development Team (USA)

Canadian National Team (CAN)
Each team consists of six to eight riders with nationalities from all over Europe and North America, truly making the Tour of Alberta a world-class cycling event!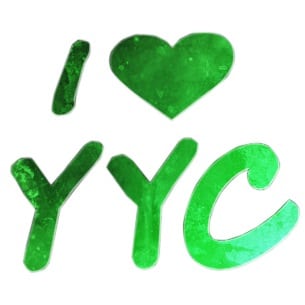 IF you would like to see these professional cyclists in action, head on down to the Canada Sports Hall of Fame at Canada Olympic Park on September 2nd, 2014. The event begins at 6:05pm and should last until 8:30ish. We hope to see you there!
For more awesome things to do in Calgary, be sure to check out our updated list of Calgary Activities and Events today!
Join Us
Get the latest scoop on local activities, events and more via social media today! Join us at Calgaryism on Twitter, Instagram and Facebook – all you have to do is give us a like and our awesome updates will show up in your live feed! We are looking forward to seeing you there!