Victoria Park – Calgary Walkable Communities
December 14, 2013
By Cody Battershill
Victoria Park: Walkable, Livable Downtown Community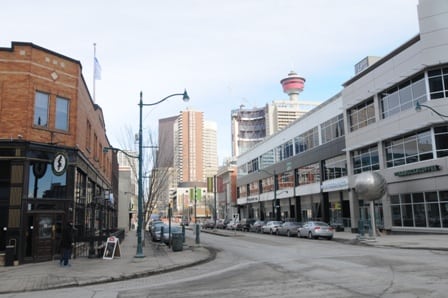 Calgary's walkable communities are some of the most sought after areas to live in. They are usually found in the city's inner city region and are becoming even more walkable than ever before due to increased urbanization and development.
Some of these areas are actually business revitalization zones (BRZ), and consist of more than one community, while others, such as Victoria Park for example, are their own community and have been for many years.
Located between the downtown business core, Connaught, 17th Avenue SW, and the Elbow River, Victoria Park is one of Calgary's oldest neighbourhoods with its establishment dating back to 1914. Now, almost a century later, it has evolved into one of the most vibrant and eclectic parts of Calgary. Learn more at the History of Victoria Park today.
Here you will find an impressive list of amenities such as restaurants, shops, services, entertainment and public transportation which have contributed greatly to its overall walkability, and hence, it's desirability as a place to live. Below are only some of the outstanding amenities and services you'll find in Victoria Park, some of which are the best in Calgary!
North, South, East and West
A few blocks north from any point in Victoria Park is the downtown business core. Also, the up and coming East Village is just as far, and is where you will find the new National Music Centre and Hilton Hotel, improved RiverWalk and St. Patrick's Island, and much more exciting developments to come.
On the other hand, heading south leads towards the Talisman Centre, 17th Avenue SW (also known as the Red Mile), and the Elbow River Parks and pathways, which eventually lead to the Glenmore Reservoir.
In an eastern direction are the inner city neighbourhoods of Ramsay and Inglewood, the latter of which has a vibrant streetscape of its own and is host to several unique businesses and services that you won't find anywhere else in Calgary. Once you're in Inglewood, the Calgary Zoo is only a few minutes further across 12th Street Bridge, which leads to the beautiful St. Patrick's Island.
And last, but not least, heading west will take you to the beltline community of Connaught, where many more outstanding restaurants, shops, and entertainment venues await.
As you can see, there is countless opportunities for Victoria Park residents to take advantage of the amenities offered not only by the immediate area, but by the surrounding communities as well. It's no wonder that Victoria Park is one of the most desirable condo neighbourhoods in town.
Amenities and Services
Then and again, some might not feel like walking more than 10 minutes to get what they need. Not to worry; as mentioned above, there's tons that Victoria Park has within its boundaries that will keep life as convenient as it gets for residents, including:
Anytime Fitness (boutique gym with great fitness equipment and facility)

Giuseppes Italian Market (for all your Italian ingredients and grocery needs)

Sunterra (A holistic health food store your typical grocery list)

Memorial Park Library (public library services)

O'Connors and Formans Fashion Group (two of the finest men's clothing stores around)

Elbow River Casino (home to Yuk Yuk's Comedy Club)

TD Canada Trust and ATB Financial (everyone needs a nearby bank)

Beltline Aquatic & Fitness Centre (swimming pool and recreational facilities)

Habitat Living Sound (boutique night club on First Street Village)

Hotel Arts (top class hotel, roof top patio and swimming pool, award winning restaurants)
These businesses and services listed above are only the tip of the iceberg when it comes to amenities found in Victoria Park.
Restaurants
Food and drink establishments are one of the backbones of Victoria Park's energy. They are where locals from all over Calgary get together and offer a wide variety of cuisines so that no one will ever get bored. Some of my absolute favourites include:
Koi (Japanese cuisine at its finest)

L'Epicerie (French restaurant you won't want to miss)

La Vita e Bella (outstanding Italian restaurant you won't want to miss)

CRAFT Beer Market (one of the most popular new beer markets in town)

Ed's Restaurant (great food at an affordable price)

Lounge Burger (American style food, a must try)

Manuel Latruwe Belgian Patisserie & Bread Shop (another must try Victoria Park establishment)

Giuseppes Italian Deli (authentic Italian cuisines such as pizza and sandwiches that will keep u coming back for more)

Sunterra Market Bar (serving some of the most affordable and scrumptious breakfast / brunch / lunch and dinner there is)
Once again, these are only a few of the outstanding restaurants found in Victoria Park. If you really want find something different to eat, all you have to do is walk down its streets and do a little bit of exploration; you never know what kind of unique food and drink establishment you'll stumble upon when in Victoria Park Calgary.
Walk, Live in Victoria Park
At any given time, there are many opportunities to live, walk, and play in Victoria Park area, as there are several new condo developments underway, as well as several resale opportunities.

If you would like to begin your property search in the beltline community, see our Victoria Park Condos Search today, and find detailed information on all active MLS listings.
Questions about Victoria Park?
Call me direct at 403-370-4180 or message me below. I specialize in Victoria Park condos and would love to help you accomplish your real estate goals in the area.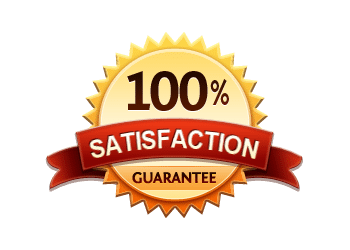 [gravityform id="35" name="Here to Help" title="false" description="false"]