5 Reasons to Buy a Half or Full Duplex Home in Calgary
April 18, 2022
By Cody Battershill
Why Buy a Half or Full Duplex Home in Calgary?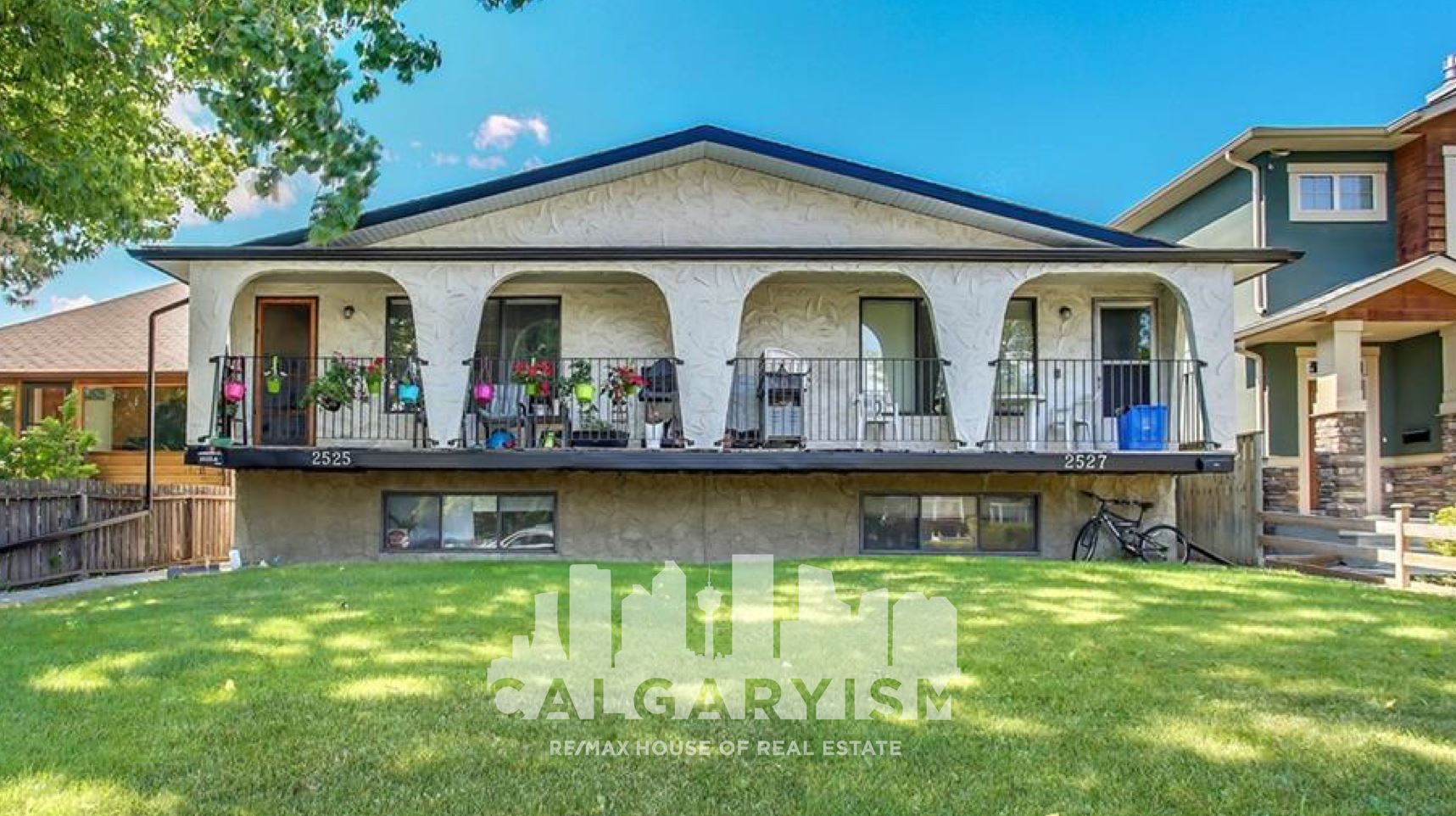 Aren't sure if a duplex home is right for you? In today's residential market, affordability is a key aspect of the decisions made by potential homebuyers, therefore duplexes are often considered when on the hunt for that perfect property.
But why else should you consider purchasing a  duplex in Calgary as your next home? Here are five reasons why a duplex may very well be for you! Also see:
#1 – Lessens the barrier to homeownership
Buying a duplex home is a great entry point into homeownership for first-time buyers or those who desire a more affordable property.
Comparatively, a duplex often costs less than a single-family home with similar square footage, number of bedrooms, bathrooms and overall condition.
Therefore, the lower price point allows many homebuyers to obtain a loan or mortgage without breaking the bank.
#2 – Opportunity for passive income
Real estate investors often consider duplex properties for the opportunity to earn passive income.
For example, if you were to buy a full duplex and live in one of the units, you could rent out the other and create a stable source of secondary income – perhaps even supplementing your mortgage on the property.
As mentioned above, this could also factor into affordability as this extra income could take care of various expenses you have.
#3 - Chance to earn more home equity quicker
Once again, buying a duplex and living on one side while renting out the other would allow you to accelerate your mortgage payments, therefore effectively reducing the overall term of your loan repayment.
By increasing your mortgage payments, you'd also accelerate the amount of equity in your home while also reducing the amount of interest paid over the long term.
Mortgage interest rates are like waves in the ocean; they go up and down and depending on market cycles they can be a massive headache when it's time to renew your loan.
Generating more home equity quicker by living in a duplex can help alleviate any headaches associated with rising interest rates.
#4 – Great potential for future rental property
The time may come when you outgrow the space in your duplex, have to relocate for work or buy a bigger home for a growing family.
Whenever the time comes for you to move, you'll be left with the option of keeping your duplex and utilizing it as a rental property.
As the owner, you'll have insight as to how to maintain the property from a landlord's point of view while earning two rent cheques from your tenants. Also see:
#5 – A unique living arrangement
Duplexes are ideal if you need to take care of someone who is close to you but still wish to respect your and their space and privacy.
A duplex home accommodates that scenario perfectly as you could live in one unit while effortlessly checking in on your loved one at any time.
Questions about Duplexes in Calgary?

As a highly experienced team of REMAX agents and REALTORS® in Calgary, we promise to help guide you every step of the way through your duplex home transaction while providing only the best service, advice and third-party representation when negotiating with a builder.
Call us anytime at 403-370-4180 or message me below for a quick response. We are looking forward to helping you accomplish your real estate plans!