3 Reasons Why I Love the Westside Recreation Centre
March 13, 2023
By Cody Battershill

Why Westside Rec Centre is One of the Best!
If you live in West Calgary and enjoy an active and healthy lifestyle, chances are you have already discovered the Westside Recreation Centre. As one of the best recreation and leisure facilities in Calgary, it has a lot to offer Westside residents who enjoy engaging in sports-related and fitness activities/events throughout the year.
Apart from its state-of-the-art fitness facilities, aquatic park and easy public access, the Westside Rec. Centre also offers equipment rentals, youth day camps, healthcare services and so much more. These serve to bring families in West Calgary communities such as Aspen and Signal Hill closer together, helping families connect with one another and make new friends along the way.
Here are a handful of solid reasons to consider a Westside Recreation Centre membership. Also see:
#1 – Modern Fitness Facility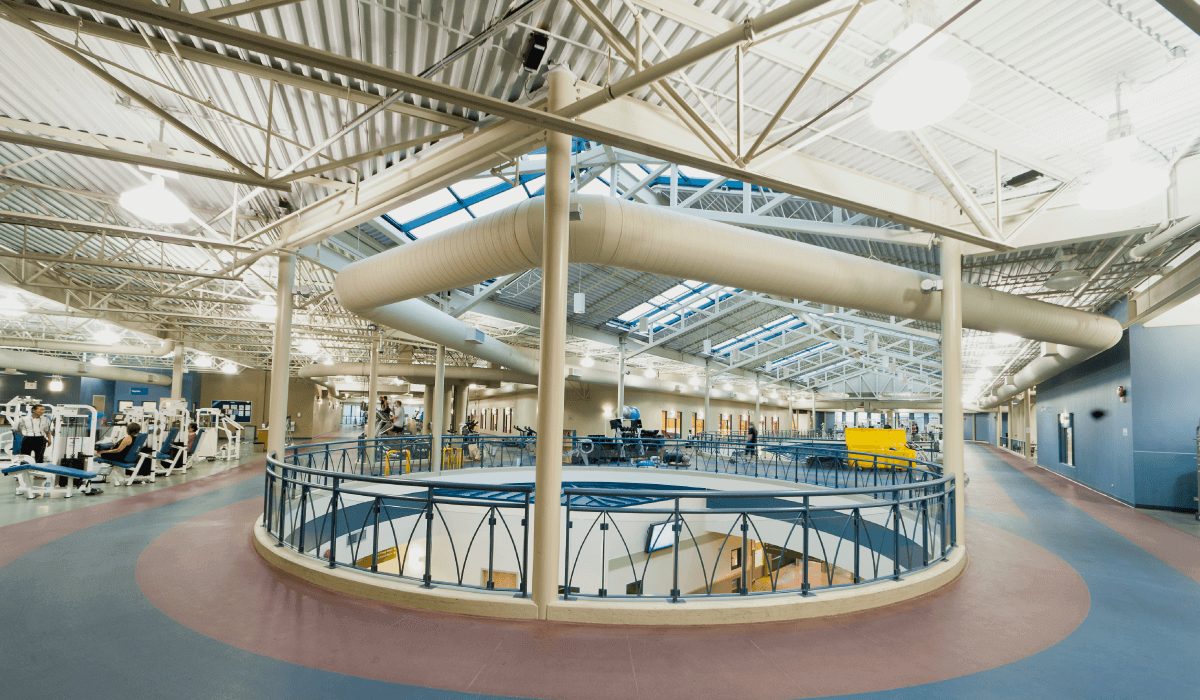 Gym routines often require space to move around without feeling clustered and flustered. If you have ever felt like this in a gym, then you will love the Westside Recreation Centre's spacious fitness facility.
The expansive area (see above) spans the entire second floor along the perimeter of a 432-metre running track that crosses itself in a T-shape. It has all the cardio and weight-lifting equipment you could ask for as well as a handful of smaller studio rooms used for spin, yoga and other classes of the sort.
This facility requires users to be at least 18 years of age, which is great for those people who prefer an adult-only atmosphere. Not to worry though if you are not an adult yet as there is a youth-only area as well with its own cardio and weightlifting equipment.
This set-up is favourable among many who attend Westside Recreation Centre as it gives both youth and adults their own respective workout spaces.
#2 – All-Inclusive Aquatic Park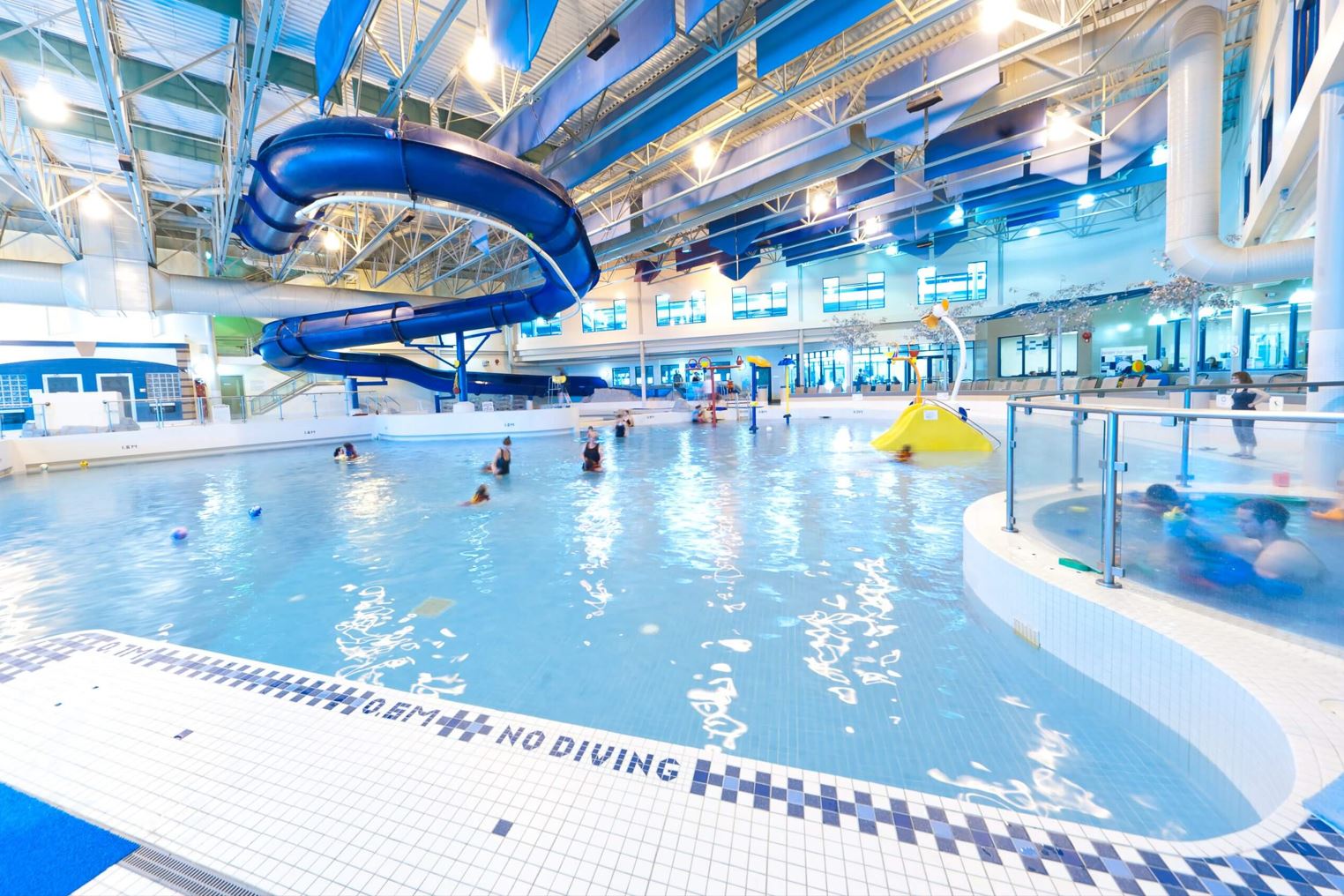 The Aquatic Park at Westside Recreation Centre is big enough for children to get lost in but small enough to keep a close eye over them as a parent. It also has all the aquatic facilities you can hope for:
Hot tub
Lap pool
Lazy river
Steam room
Tot pool
Waterslide
Wave pool
This is an all-ages area with certain restrictions on age and height for some parts. Children nine years and under must be supervised and accompanied by an adult in the water, while children under three years old must wear a swim diaper underneath waterproof pool pants.
Pool pants are available for purchase at the Customer Service desk.
#3 – Easy Access via C-Train Station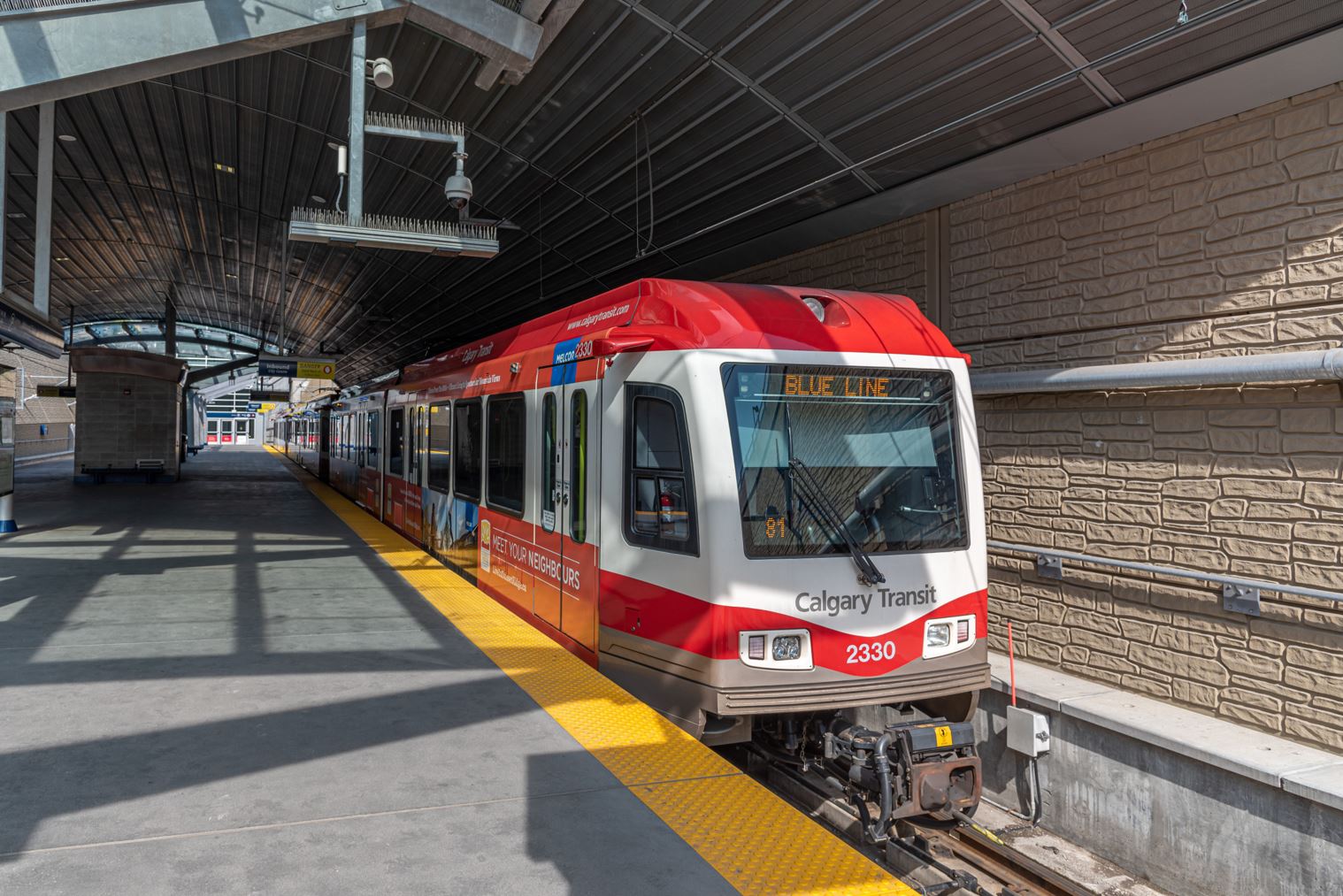 Repsol Sport Centre is somewhat close to the Elbow River C-Train Station. Remington YMCA in Quarry Park can be accessed via conveniently routed city transit. But when it comes to accessibility via public transportation, Westside Recreation Centre beats all!
Westside Recreation Centre is easily accessed via the 69th Street C-Train Station on Calgary's West LRT Line by simply walking across the street. It is as easy as that!
Accessibility to the West LRT makes Westside Recreation Centre a great facility to use for downtown workers and youth of all ages coming to and from West Calgary on the daily.
Learn more about Westside Recreation Centre using these links:
Join Us Online


Join us to learn more about the best local activities, events, restaurants and more by following us on Calgaryism today! We hope to see you there!