Why Use a REALTOR® When Selling Your Home in Calgary?
April 14, 2014
By Cody Battershill
Calgary Home Sellers: Why Use a REALTOR® in Calgary?
You may ask why it is a good idea to use a REALTOR® when selling your home in Calgary? Well, there are a number of reasons why it is to your advantage; one of the most apparent of them and likely to be of top priority is determining the asking price.
Without further ado, here are five reasons why you should consider doing so when it comes time to sell! Also see Why You Should Use a REMAX Agent in Calgary today.
CREA Certified
Not all real estate agents in Calgary are REALTOR® certified. The capital letters and restricted logo is trademark of the Canadian Real Estate Association (CREA) which also owns the MLS® trademark. So what does it all mean?

These trademarks can only be used by certified real estate agents who in the process accept a strict code of ethics and are expected to have a higher level of understanding of the home selling and buying process.

They also are expected to continue their education after certification to become even more knowledgeable of the ins and outs of real estate. Learn more about my own certifications and education at Video: Cody Battershill Calgary REMAX Real Estate Agent today.
All-Inclusive Service
Most REALTOR®'s have a team of experts they use when working with their clients. For example, if you don't know a real estate lawyer that you would like to use in the process, then you shouldn't worry because your REALTOR® will take care of that aspect of selling on your behalf.

The same goes for any other professionals you may need throughout the selling process. Learn How to Find the Right Real Estate Lawyer in Calgary today.
Professional Representation 
REALTOR®'s can provide up-to-date information on current trends in Calgary's market place, terms, financials and the condition of other similar properties for sale.

As your professional representation throughout the selling process, a REALTOR® will also look out for your best interests at all times and make sure that you are getting the most value out of your home.

Having these bases covered are an integral part of getting your property sold for the best price with little or no hassle and as quickly as possible.
Commitment
Research, procedures, actions and other requirements in the home selling process could include several steps. Here are a few of the pre-listing activities that your REALTOR® will most likely do on your behalf, although they can vary depending on the listing type.
1 – Set up an appointment with the seller for a listing presentation

2 – Confirm the appointment with the seller via email or some other form of communication with a follow up phone call

3 – Thorough research on all comparable properties currently listed on the MLS® listings index

4 – Thorough research on sales activity in the neighbourhood from the MLS® database

5 – More research on similar properties with similar location and pricing

6 – Do a Comparative Market Analysis (CMA) to determine the best market value

7 – Gather information such as property`s ownership status, zoning, lot size and legal description from various sources

8 – Prepare a presentation for listing with all information thus far

9 – Drive by the property to evaluate curb appeal
As you can see the pre-listing phase of selling your home is a very involved process. These 10 actions are only some of the pre-listing steps your REALTOR® may take leading up to the listing phase. All in all, there can be well over 100 steps in the home selling process!
Get the Best Price
Not all people are familiar with current price trends in their local real estate market. If working alone, some may accidently list their home for less than what it's worth or maybe do the opposite and have to pay for advertising fees for months before their overpriced home will sell (if at all).

Experienced REALTOR®'s have intimate knowledge of Calgary's real estate market trends such as the change in supply and demand of certain property types in certain neighbourhoods for example and have the knowledge and tools to do a Full Home Market Analysis for you.

Using a REALTOR® the next time you sell your home will help you get the best price. Don't make the mistake of listing your home for less than its worth!
Convenience
If your home is listed then chances are there will be potential buyers who want to see it at various times of day. While a showing later on in the evening may be possible, one in the early morning or just afternoon when you're still at work may not.

People could also drive by your house and see that it is for sale but may find no one home and forget about your house all together.

Having a REALTOR® take care of inquiries on your behalf means that there will be a sign with your real estate agent's name, company and phone number clearly displayed on both sides. They are responsible for showings, answer any questions potential buyers may have and relay all relative information back to you the home seller.
Questions about Selling Your Home?

As a top producing REMAX Real Estate Professional and REALTOR® in Calgary, I can help you get the most value out of your home when selling and provide you with only the best level of service and advice the industry has to offer.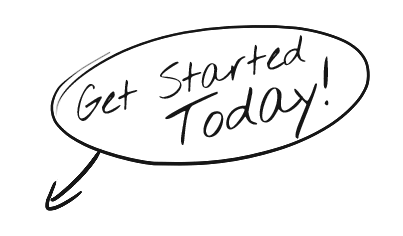 Call me anytime or message me below for your full home market analysis!

[gravityform id="24" name="Contact Cody" description="false"]